Mechanical gramophone and bubbling tank for Aero
This was a really nice engineering challenge - an unfolding gramophone that loads a record and then extends the horn into a tank full of chocolate.

10 precisely timed mechanical actions in about 3 seconds, and then 177 sequenced valves and pumps to provide a bubbly dance routine.

Build photos here...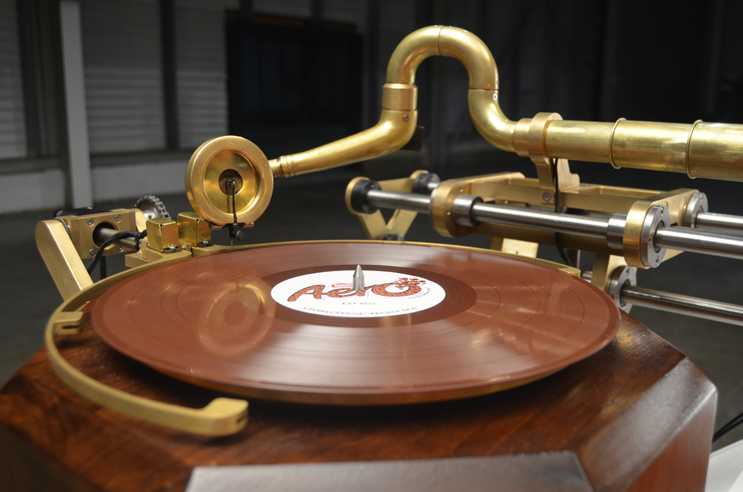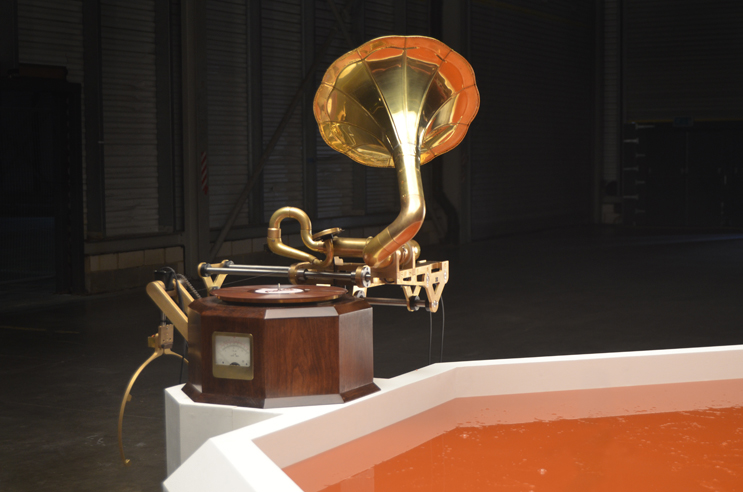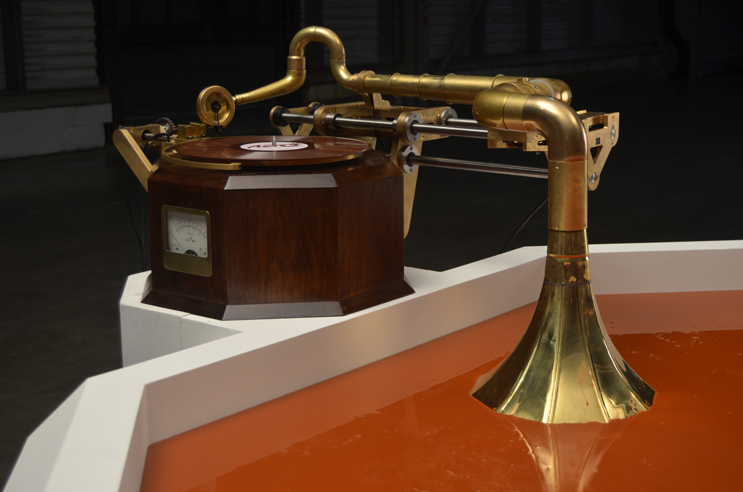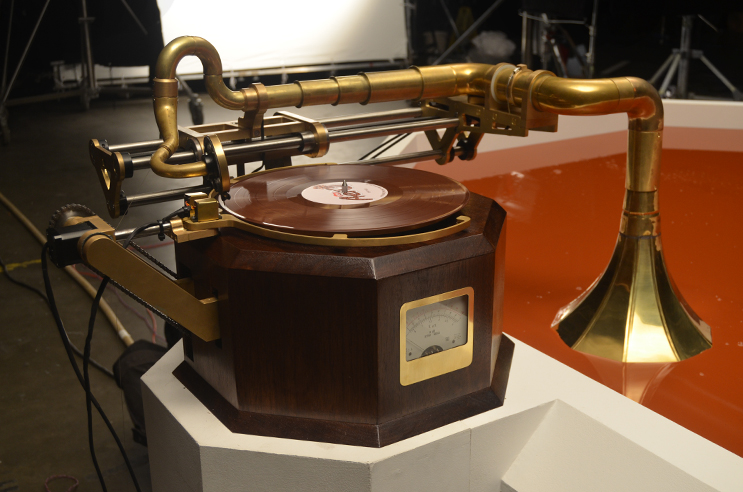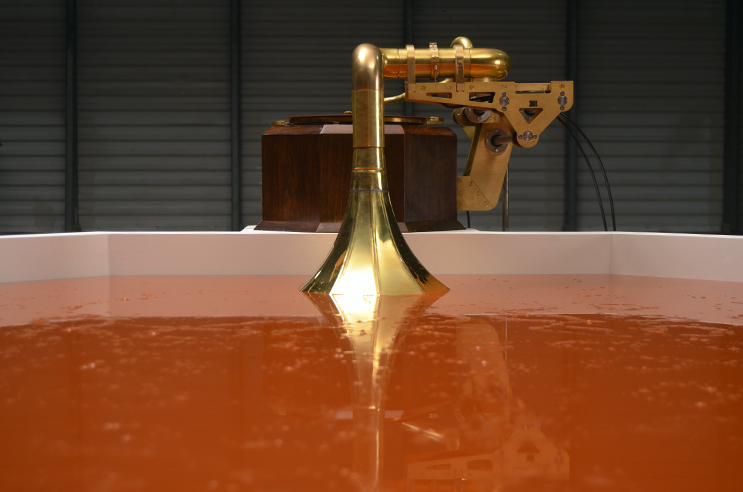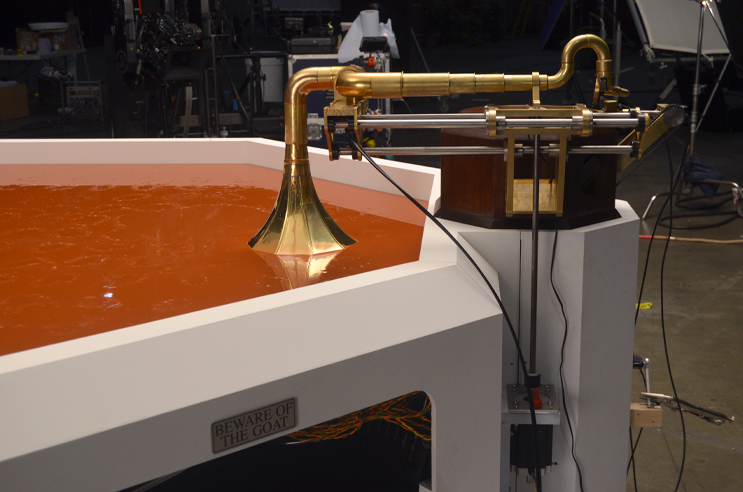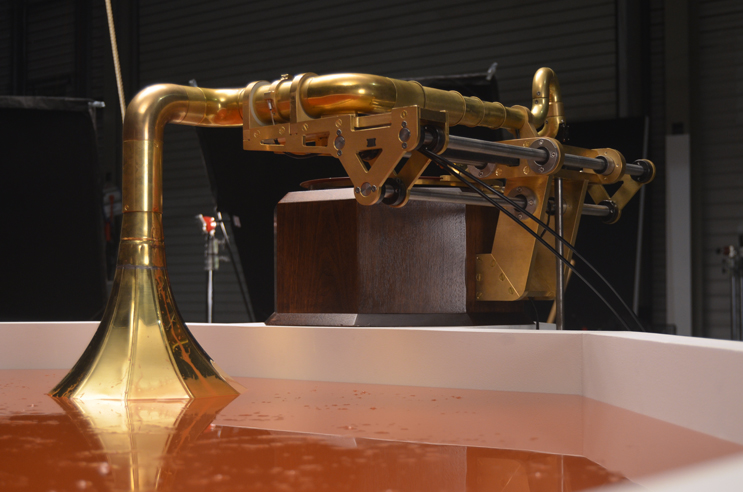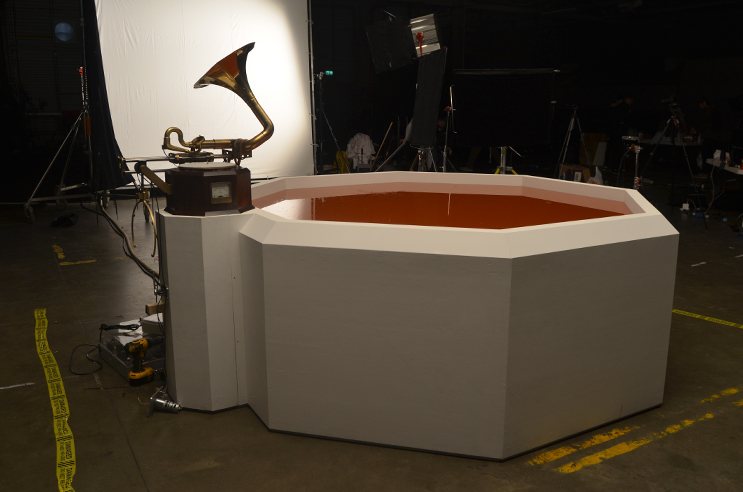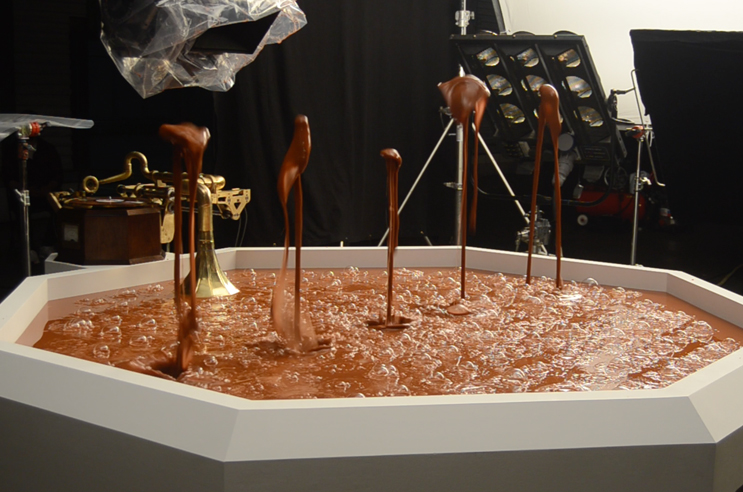 Chris Cairns - Director / wiring / plumbing / many other duties

Maz Staruch - Initial technical development

Sean "What the hell is a 'quarter inch'?!" Malikides - Fusion 360 model and technical development

Jamie Durand - Wiring / plumbing / filming / chocolate / lots of things

Tim Warren - Wiring / plumbing / carpentry / chocolate / lots of things

Jack "Almost Everything" Kirby - Octagonal outer tank cladding and other bits

Will Gallia - Custom valve controlling software

Dan Lowe - Behind the scenes material / just being a nice bloke to have on set

Will Fields - Supplier of emergency cyanoacrylate activator at a really crucial moment

Plus the gang at Partizan and a lot of other people.