Alpaca Sound System - construction photos
Early concept image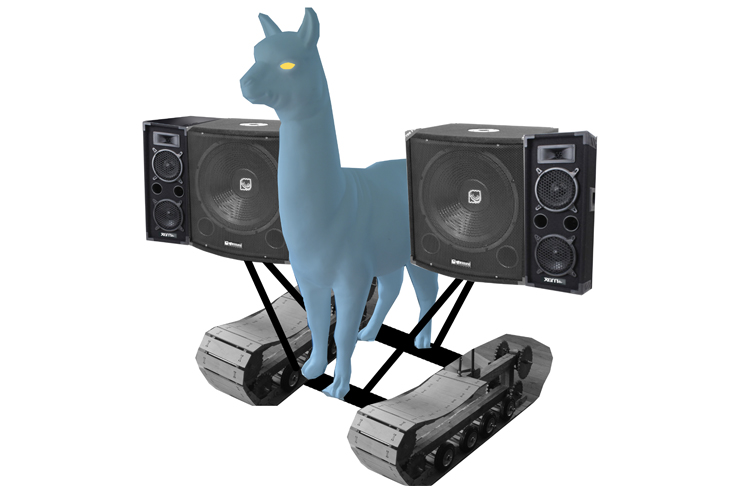 Initial plywood test to see how 48 treads might travel around some 3/4" pitch sprockets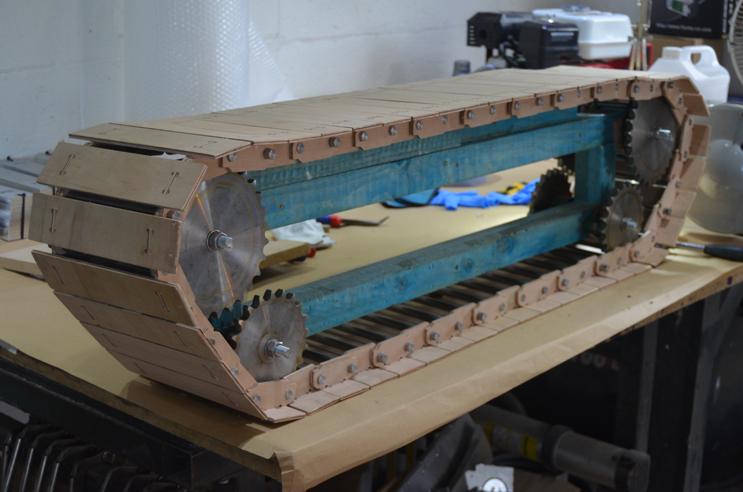 6mm aluminium plate, two interlocking types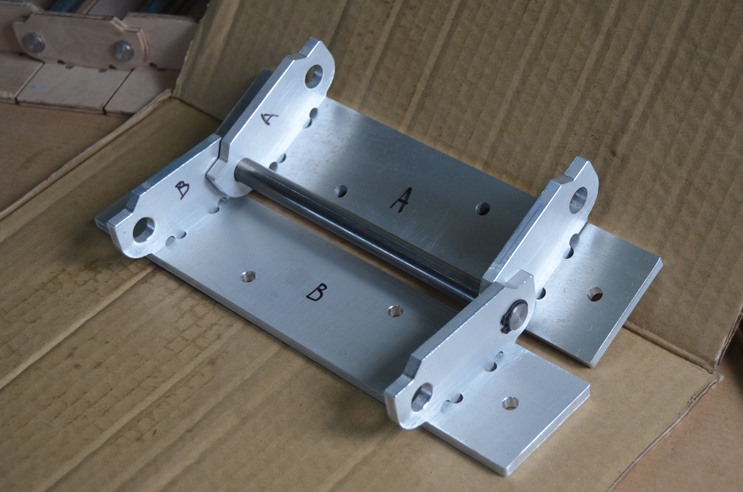 Machined components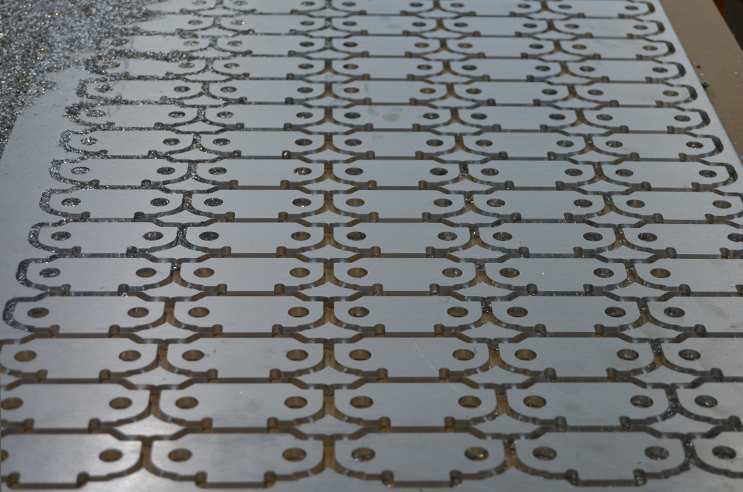 After deburring, cleaning and wire brushing, the parts were sent to the amazing Ben Tew in Sheffield, who kindly and expertly TIG welded them together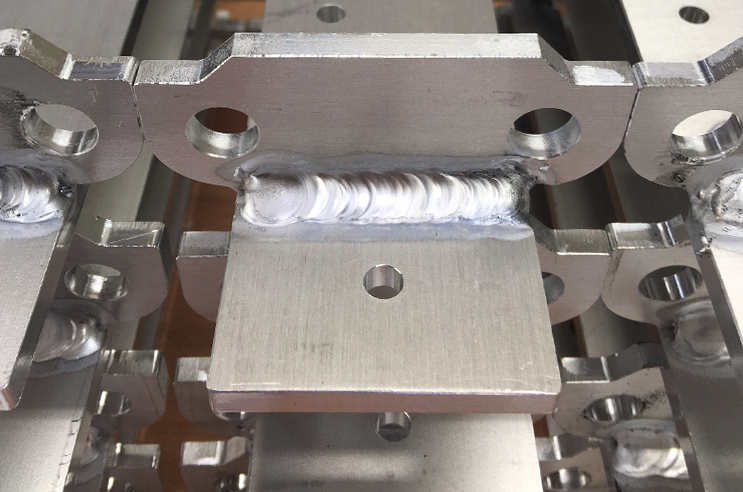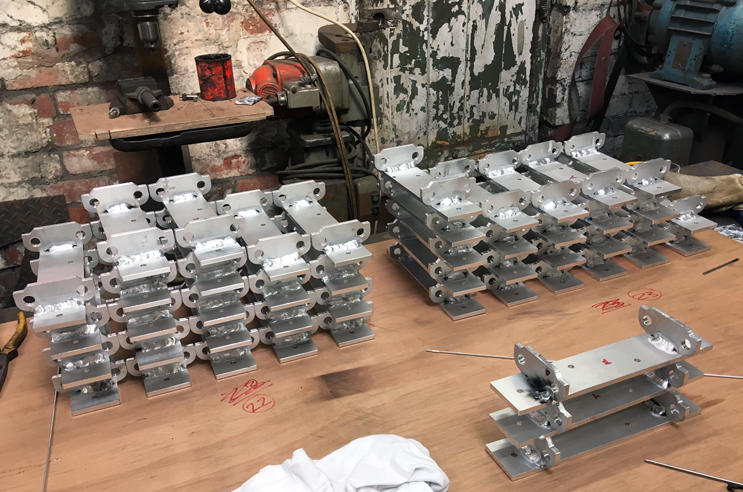 The pivoting bars were held in place with circlips. When purchasing circlips, the diameter given is the diameter of the bar into which you're going to make your groove.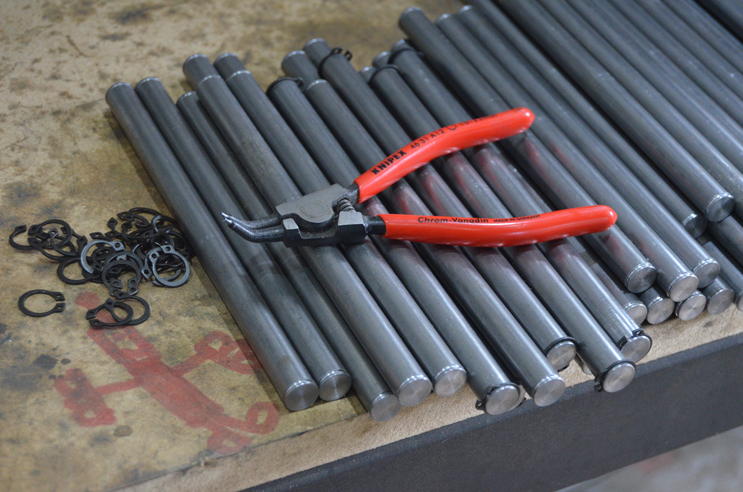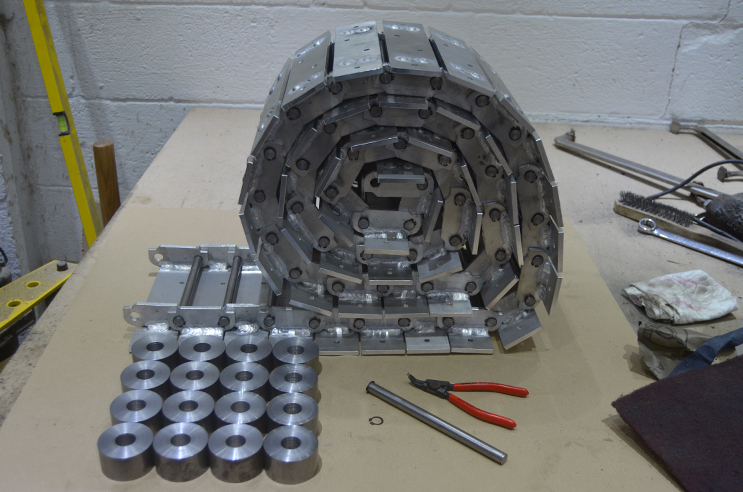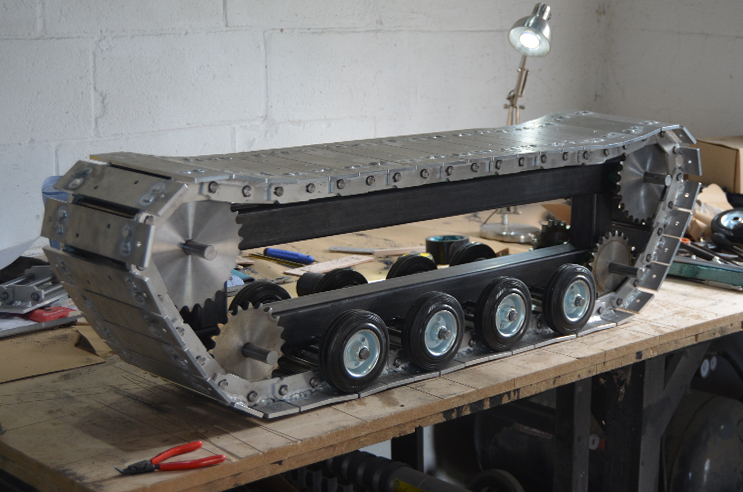 Welding the sprocket hubs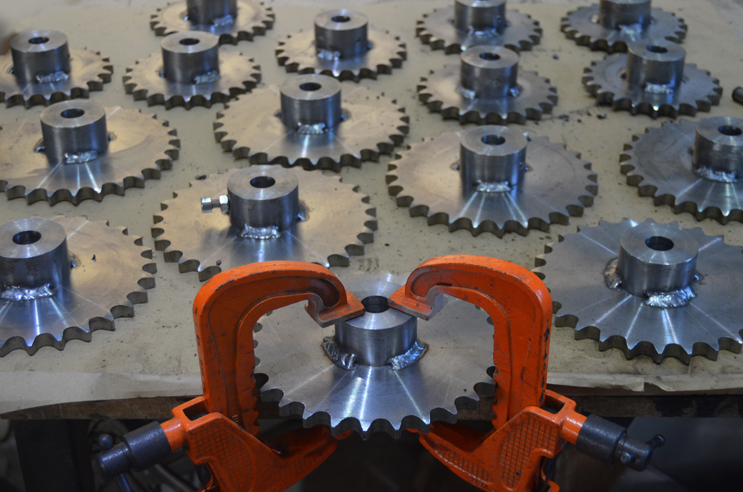 With drive pulley attached, and shafts mounted on frame using 20mm flange bearings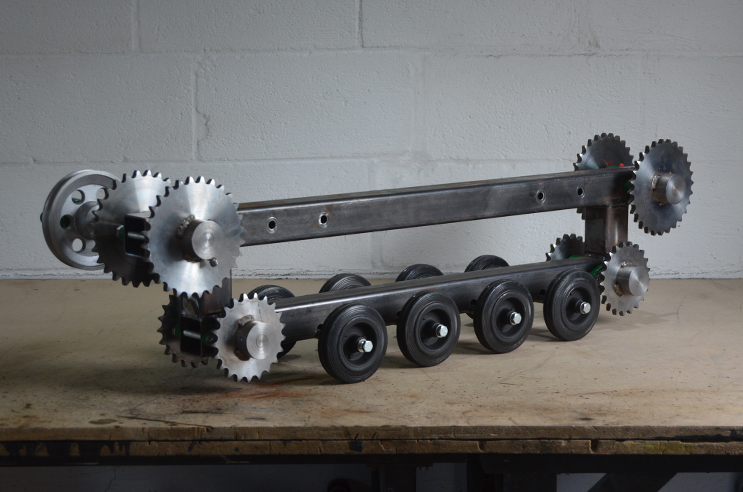 It's the alpaca-lypse, not llama-geddon...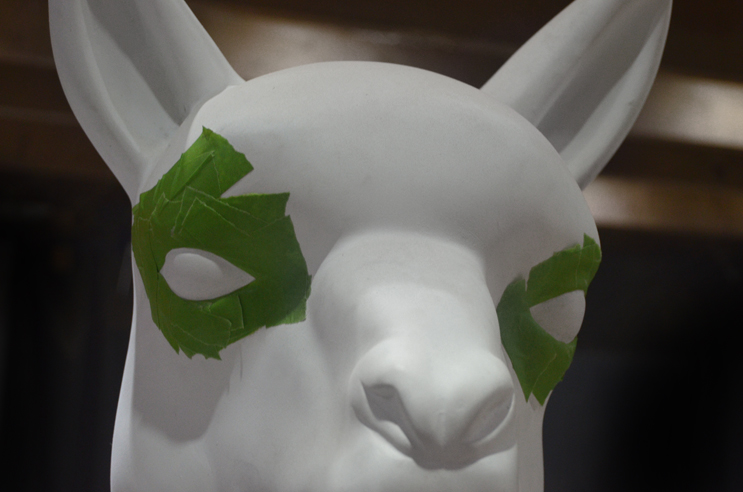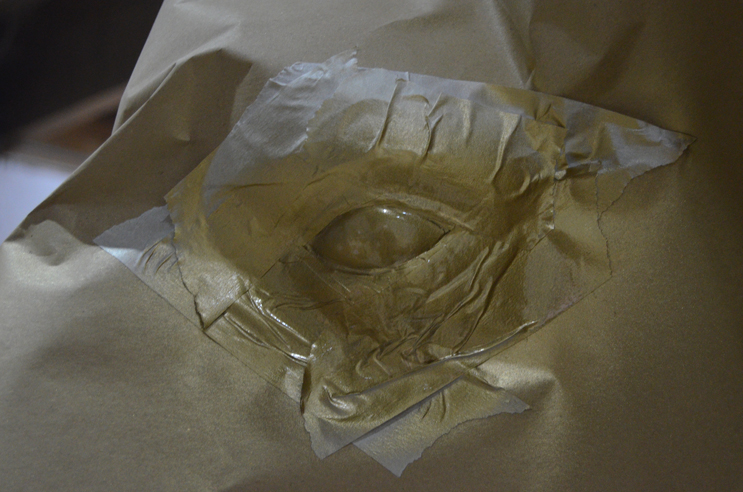 Checking the speed of the engine and 100:1 ratio gearbox with a tachometer (laser drawn on for clarity)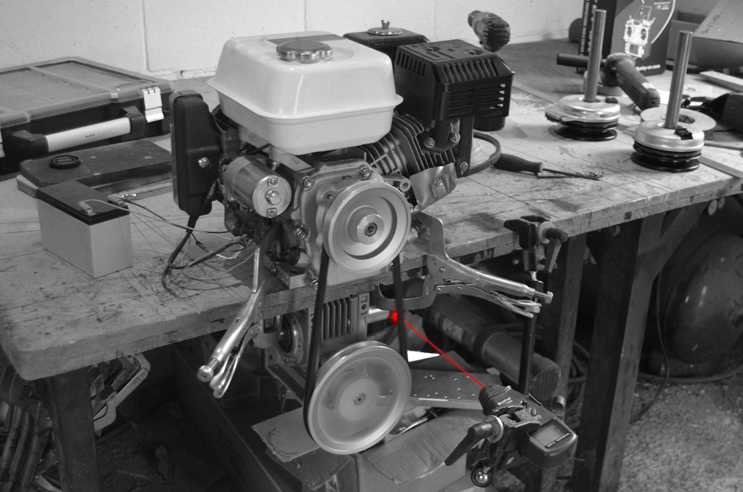 Engine & gearbox mounting bracket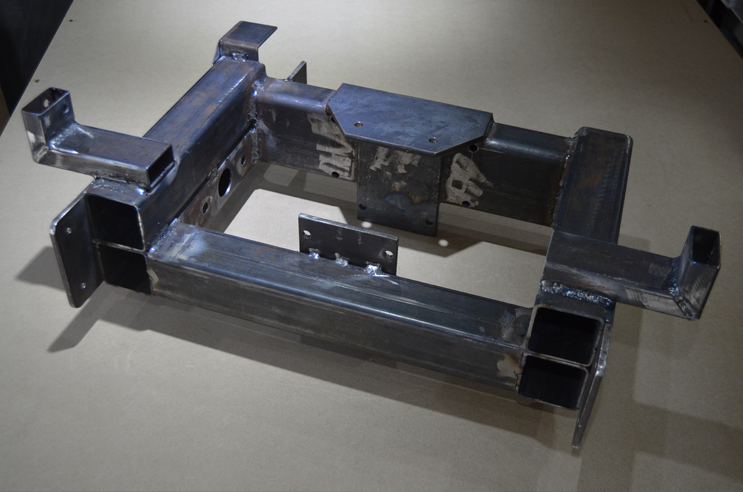 The 5.5HP (or AP?) engine drives the reduction gearbox underneath, which has two output shafts. Each shaft has an electromagnetic clutch, allowing independent control of the tracks for steering. The clutches are activated via relays, which in turn are controlled by an Arduino Pro Mini connected to a radio controlled receiver. Move the joystick forwards and both tracks are engaged, move the joystick L/R and the corresponding single track is engaged.
No reverse! Maybe for version 2...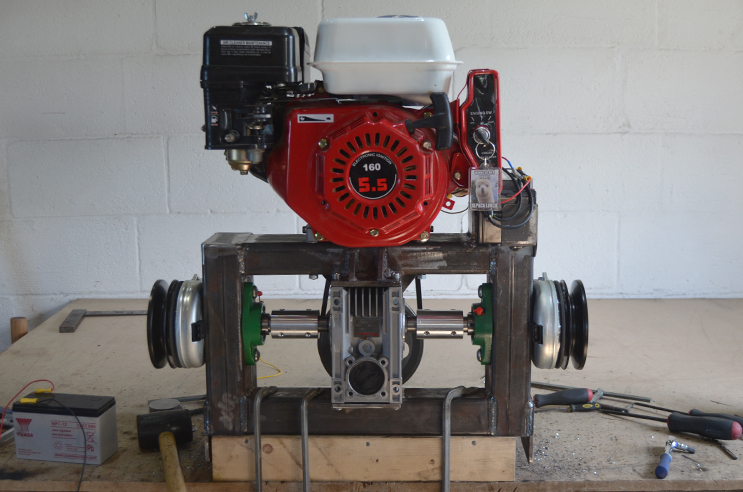 Servo motor for remote control of the accelerator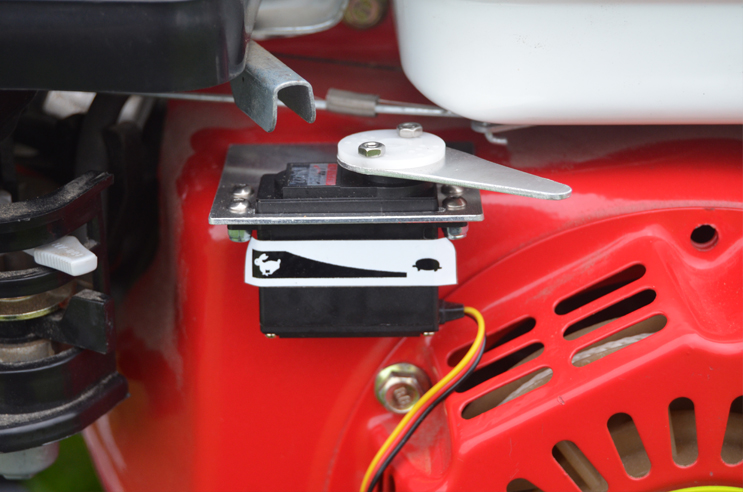 Assembling the frame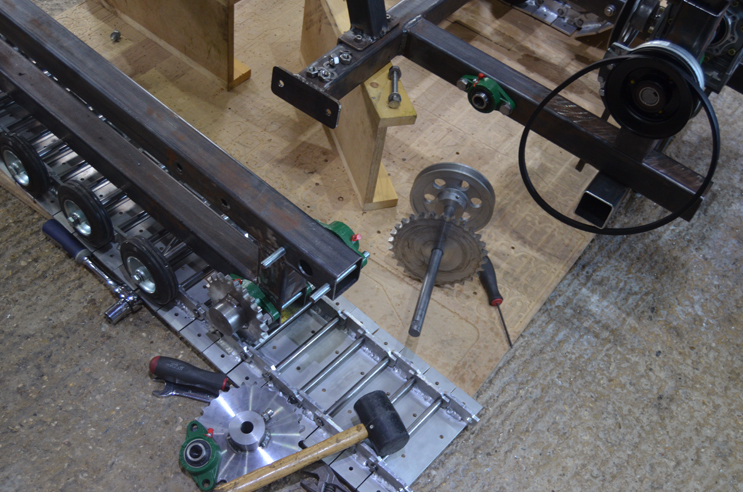 Cross beams for the speakers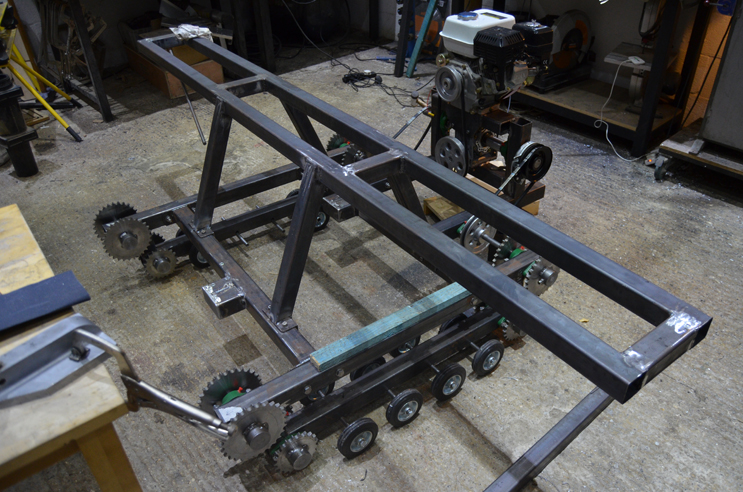 Tracks fitted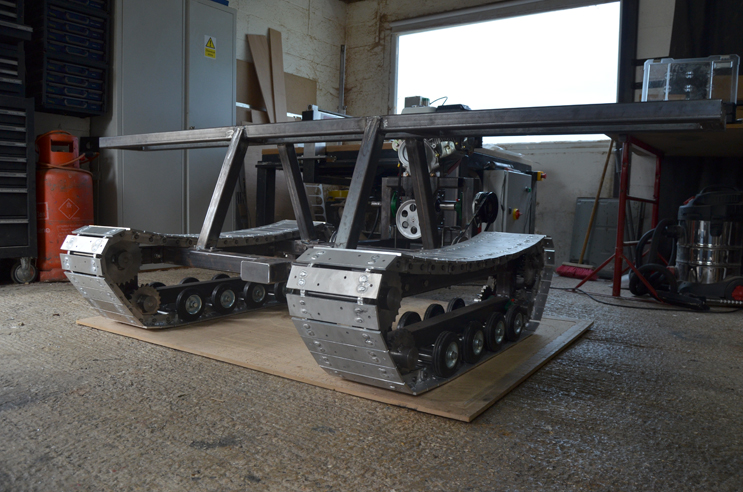 Frame painted, lining everything up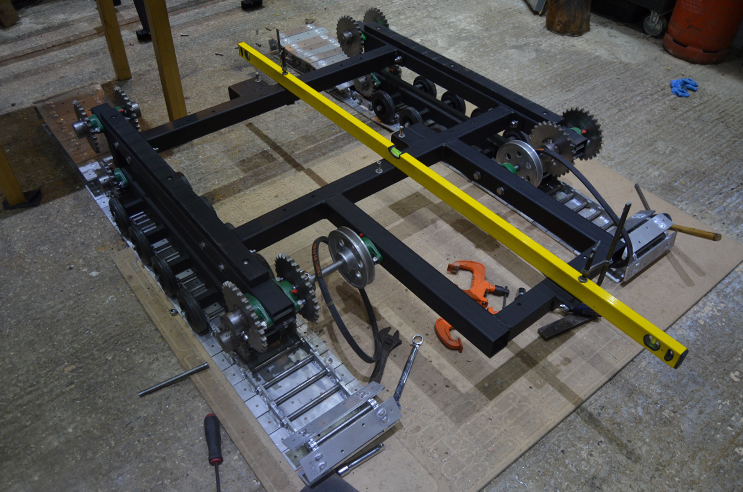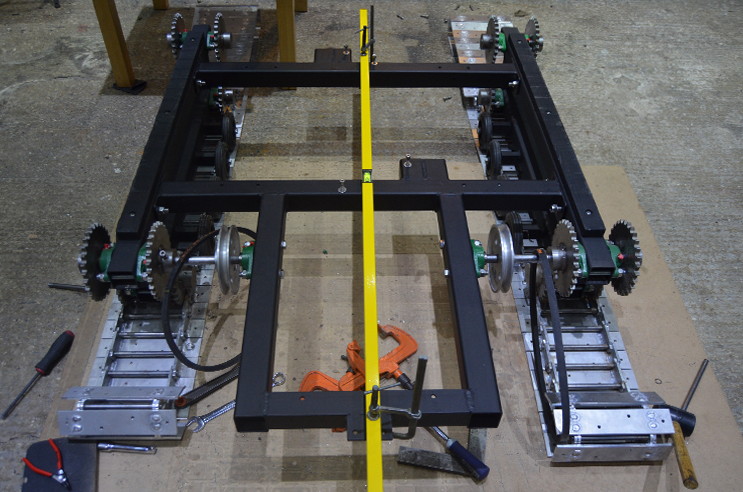 Completed base unit - available for hire / other projects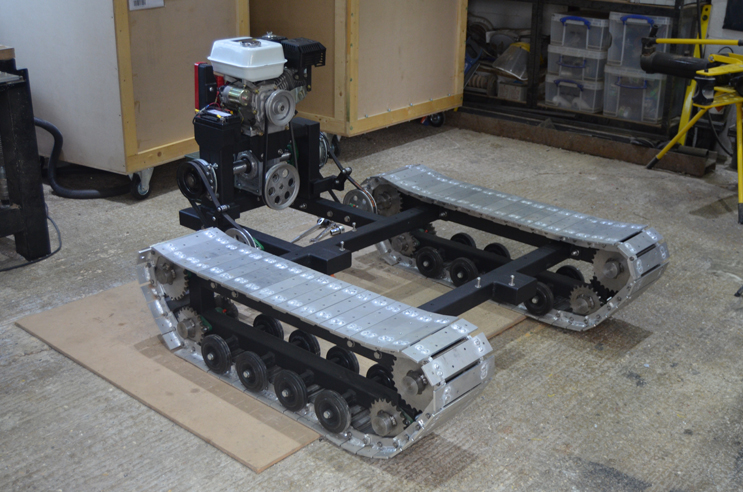 Fog lights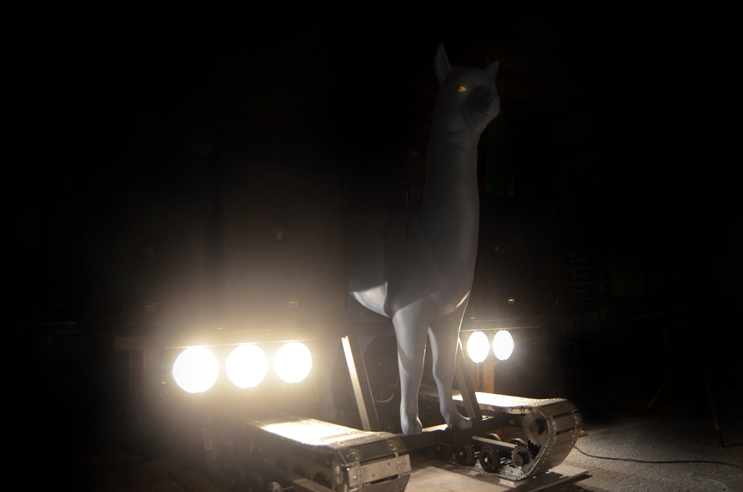 Thanks again to Ben for sorting out the aluminium welding, and also for chatting through the track design and offering much encouragement.
This project was totally inspired by a track called "Bloodstain" by Left Lucas. When laboriously cutting 192 circlip grooves, or deburring thousands of aluminium edges, the track kept the vision of the final thing going. You can listen to it here.
Thanks also to everyone who came to the unveiling in a field over the sunny August bank holiday weekend, and to Charlie Draper who treated us to a wonderful alpaca-linked theremin recital!