Duracell Bunny sculpture - making of
First concept images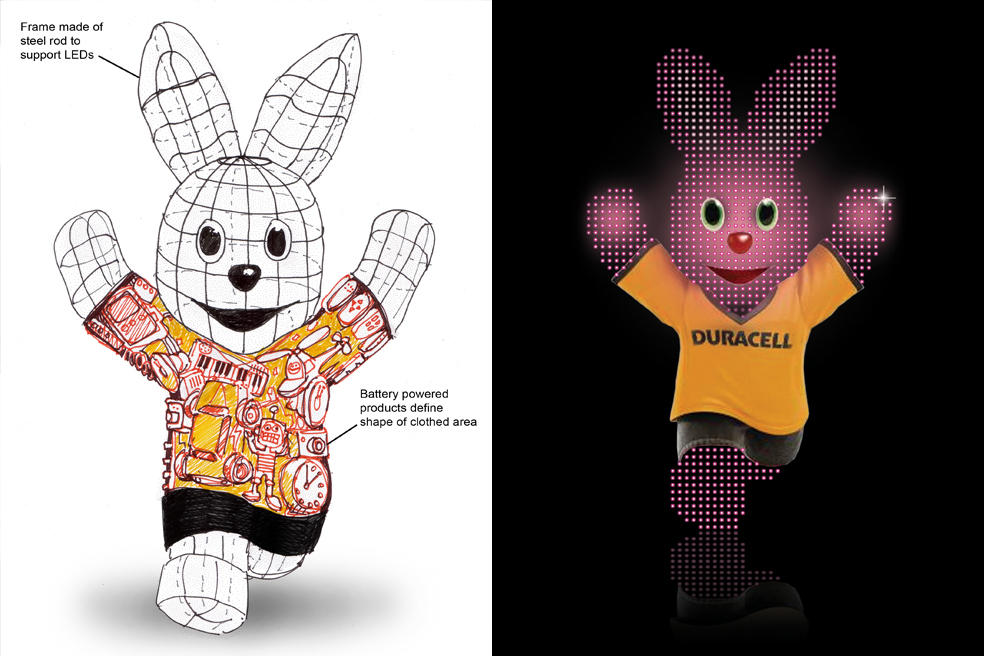 The LEDs can all be powered by a huge battery pack made of recycled AA batteries (of the same amount of charge).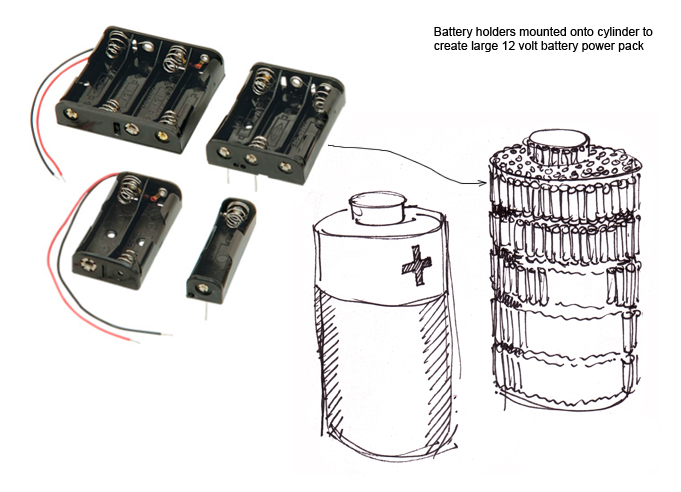 Bunny pose "E", from the official Bunny Guidelines document, was used as a reference to make the sculpture.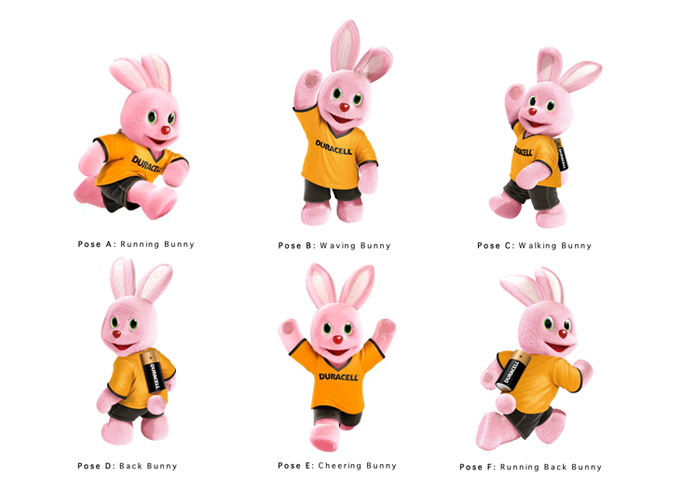 The frame was constructed in much the same fashion as this giant horse, made at Machine Shop Ltd. earlier this year.
Construction begins, referring to 1:1 scale drawings showing front and side elevations.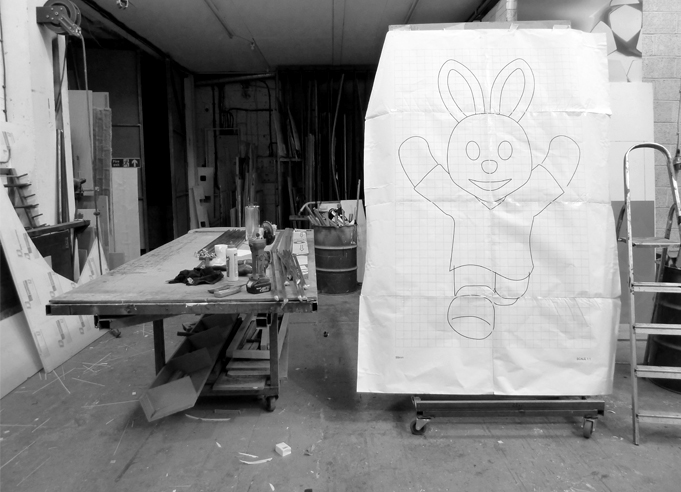 Initial wire bending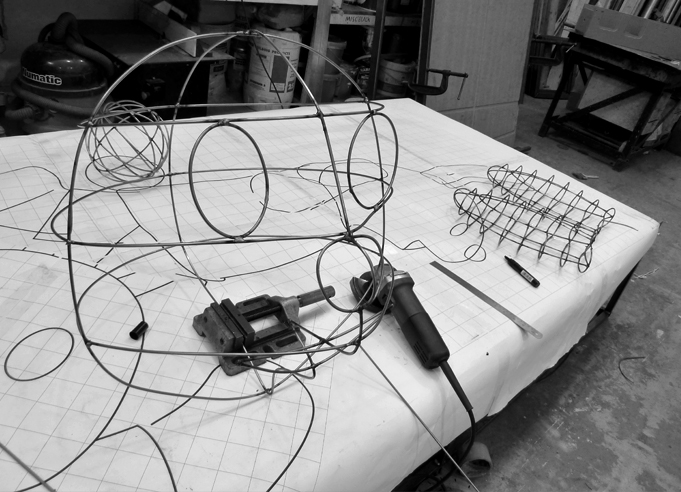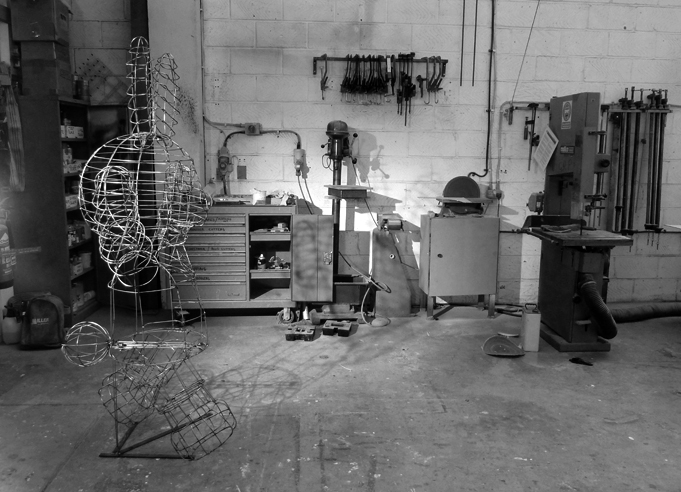 Completed metalwork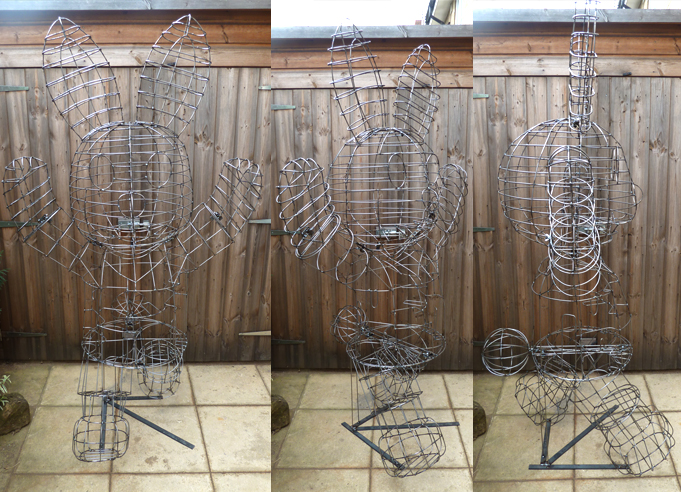 Painted steel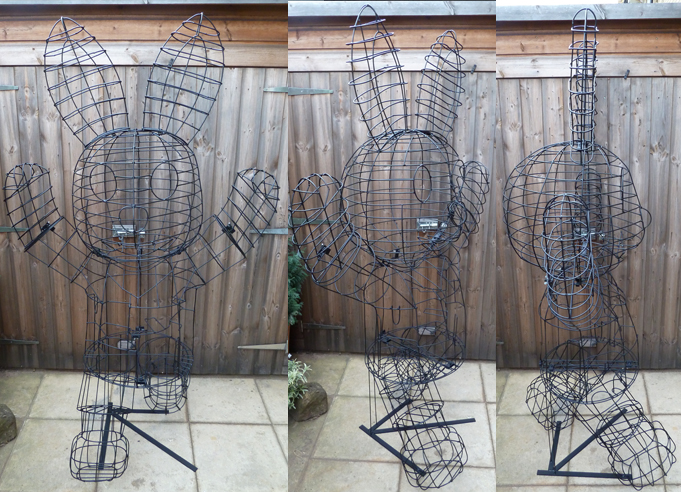 LEDs with resistors, leads and crimp terminals attached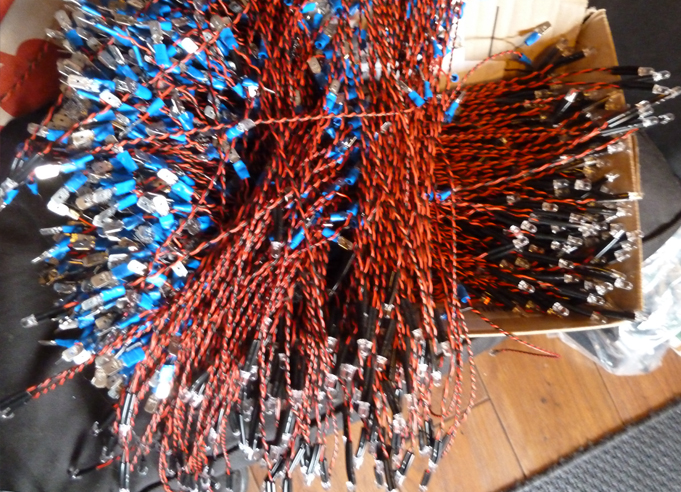 Battery pack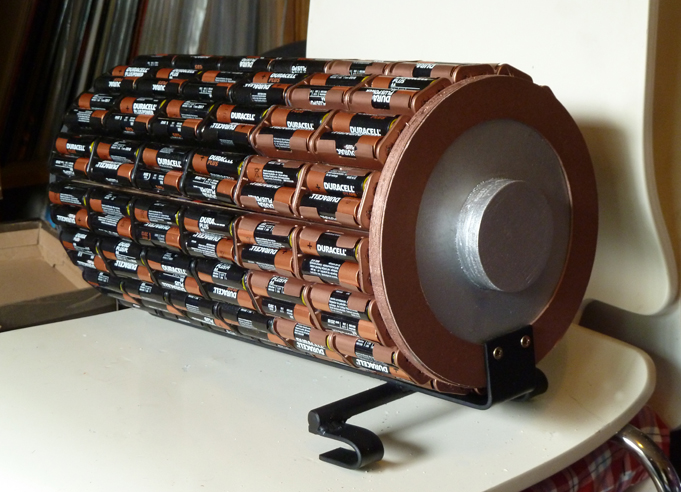 Eye lightboxes, and wiring begins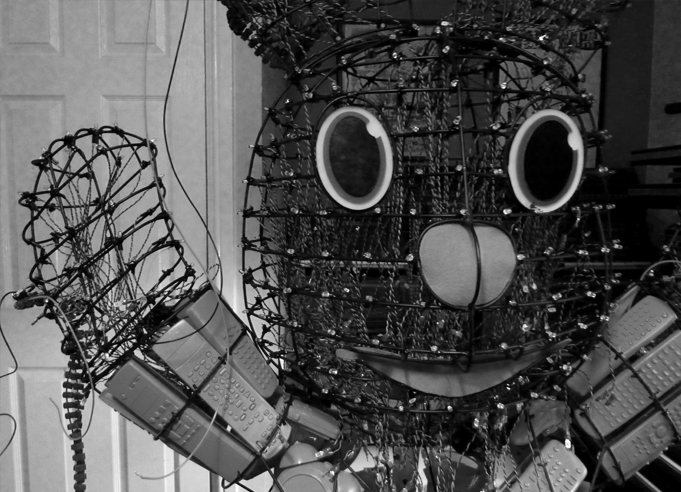 Pink paw!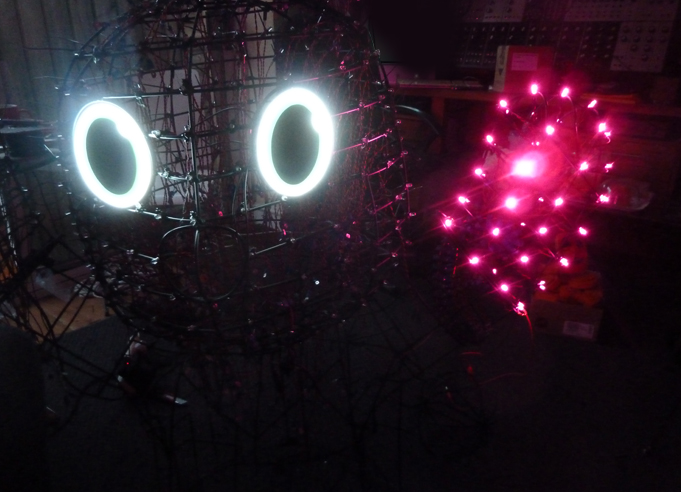 This part of the construction was done whilst listening to "Making Orange Things" by Venetian Snares & Speedranch.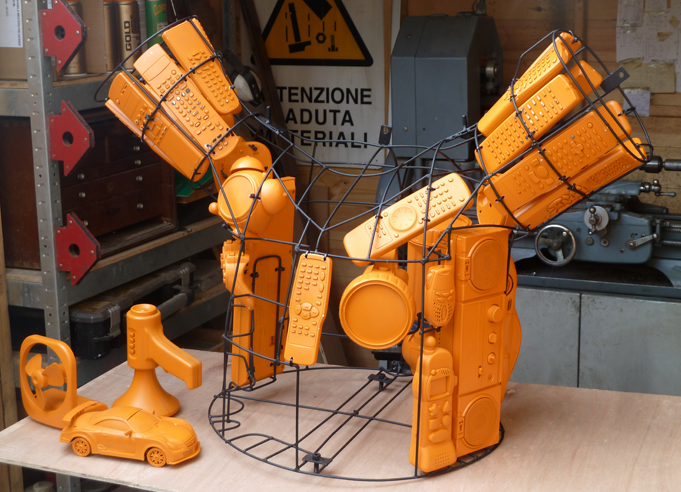 Shorts made up of discarded batteries, painted black.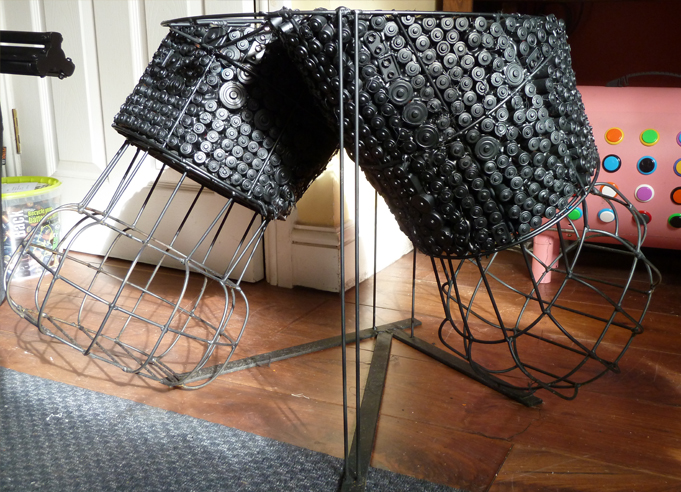 LEDs wired up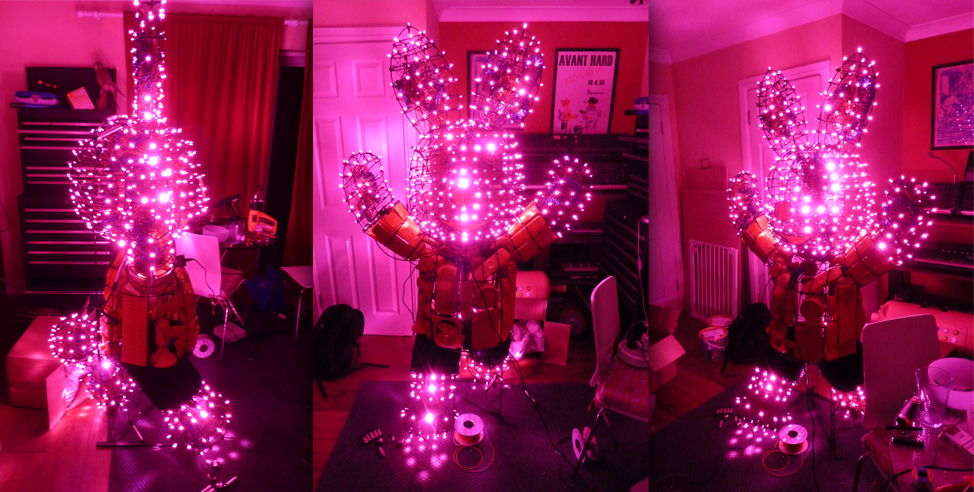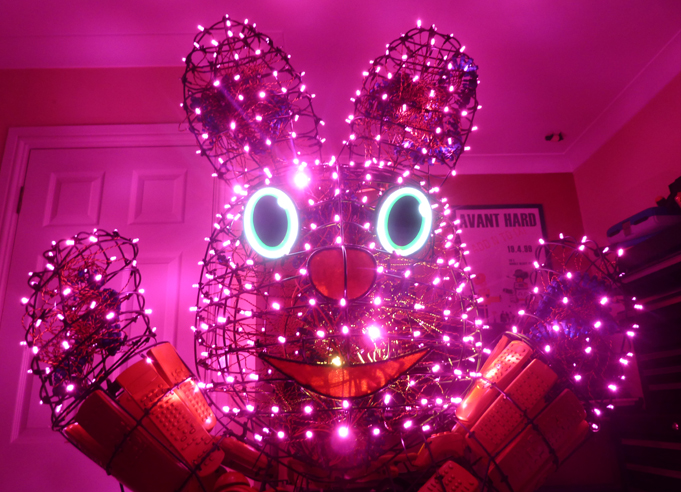 Thanks to:
Myles Moloney for help making the steel frame
Kevin for use of the aerial MIG welder crane
Chris and Philip Cranmer for a very late night attaching 2000 crimp terminals
Laurie Dickason for help attaching hundreds of LEDs
Joe Hurcombe for printing large format drawings and an evening attaching cable connectors in exchange for beer
Lorry Powles, Cliff Evans and Jack Scott for filming everything and being nice