Interactive installation for Ted Baker - Making of
It probably would have been possible to make this project out of plywood, but sheet metal seemed a much more elegant option. Maybe sheet metal was essential so as not to be a fire hazard.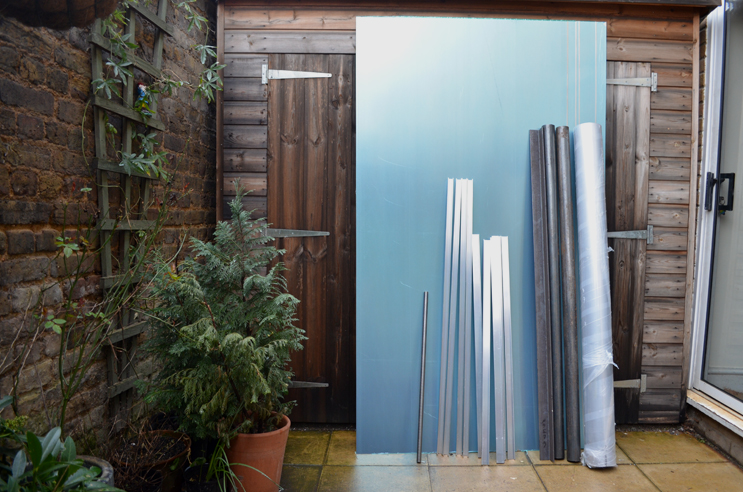 Here you can see a corner with a radius being formed by some rollers built for the purpose. In the end I changed the lower roller for a much smaller diameter tube, as the sheet needs to bend a long way past where you might imagine to allow it to reach the correct radius when the material springs back.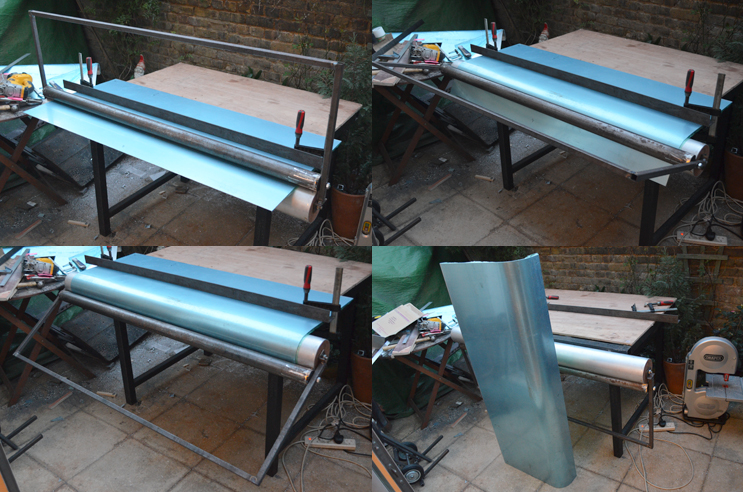 The sections were riveted to a frame made of 20mm steel box section.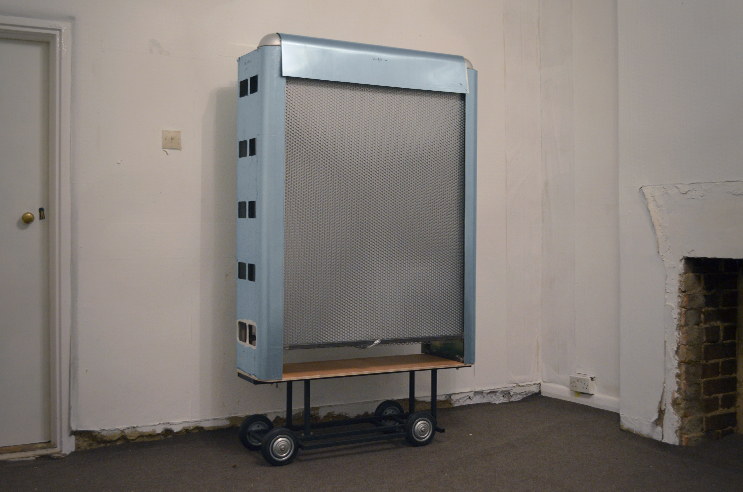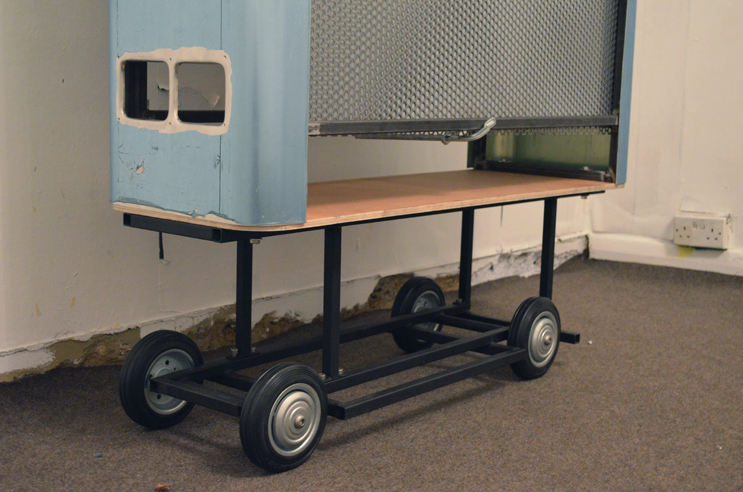 A plywood jig was made to create the radii around the edge of the windows. The aluminium was placed on top, and then bashed over the rounded edges with a mallet. The rounded handle of a second mallet was actually placed against the aluminium, and then this was struck to work the edges around.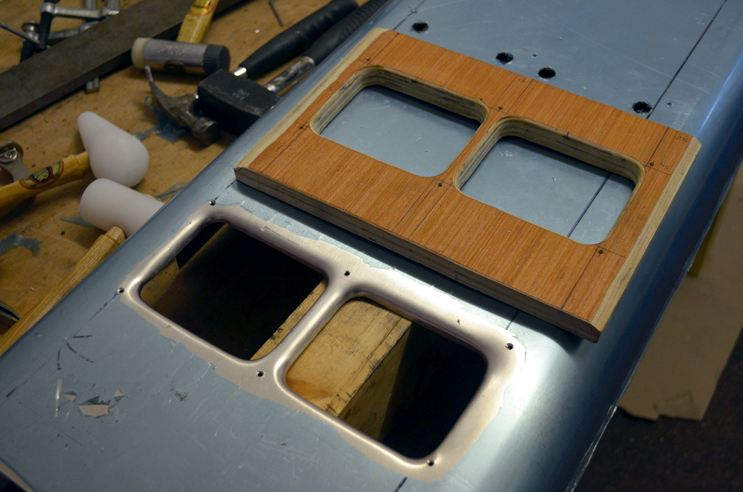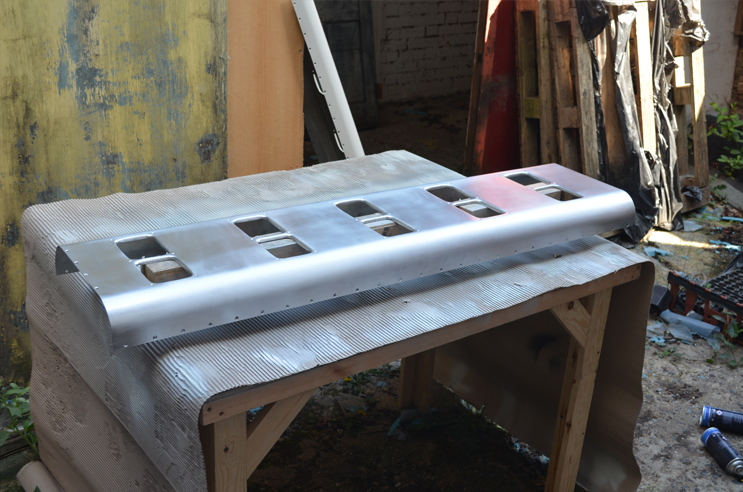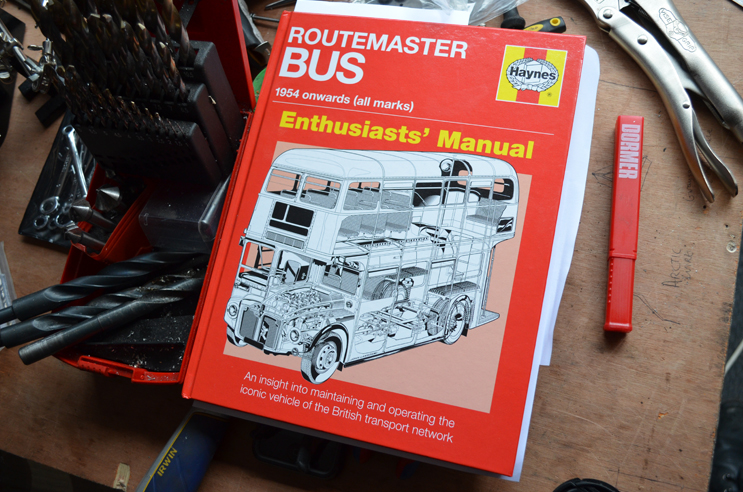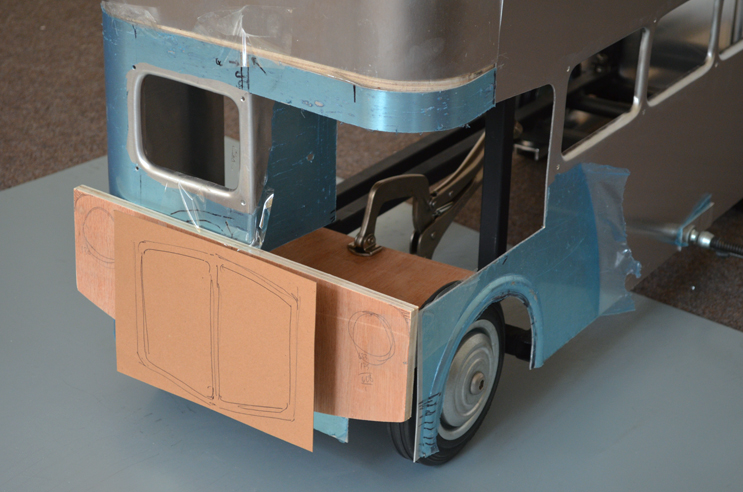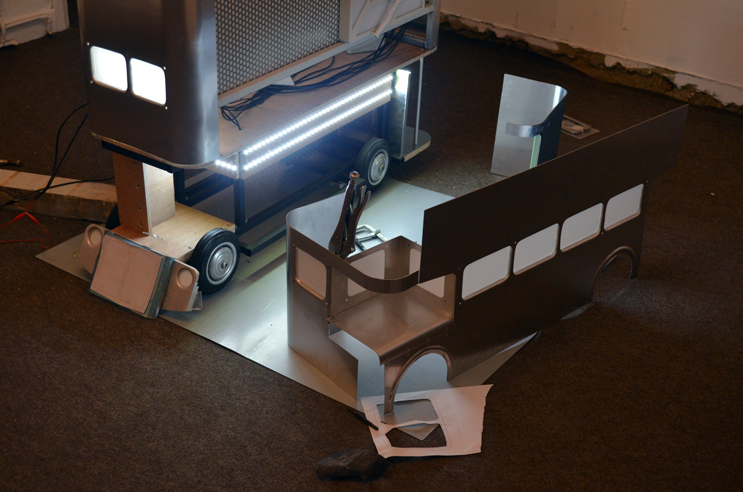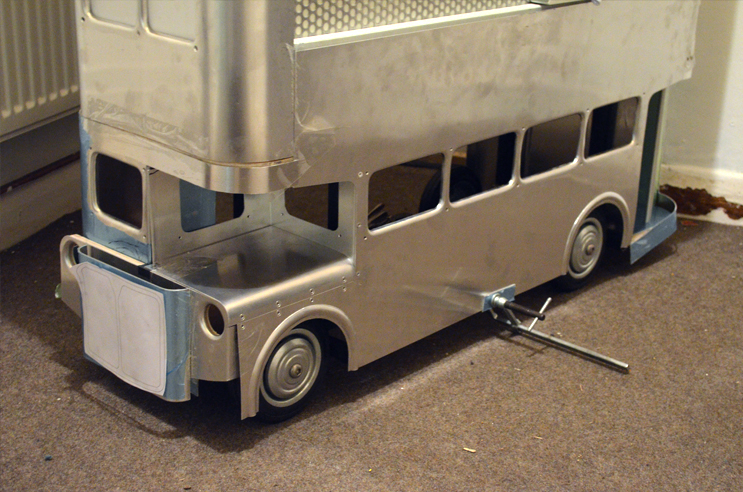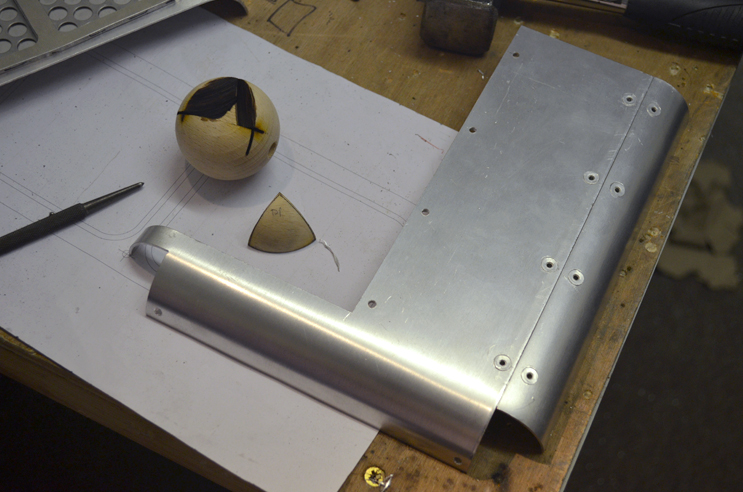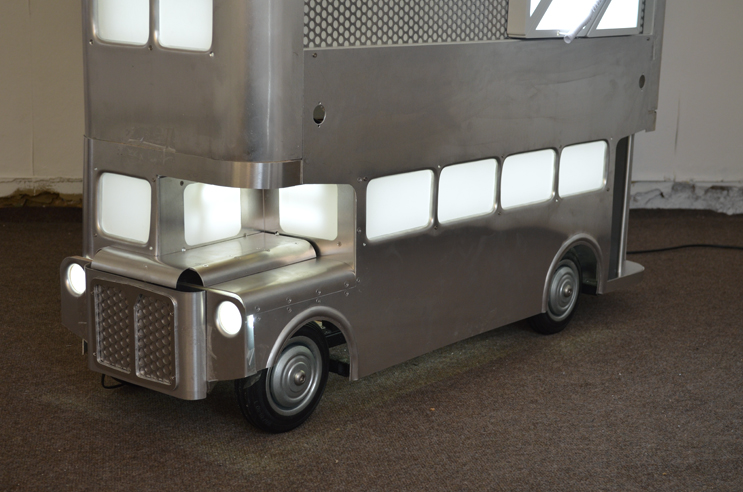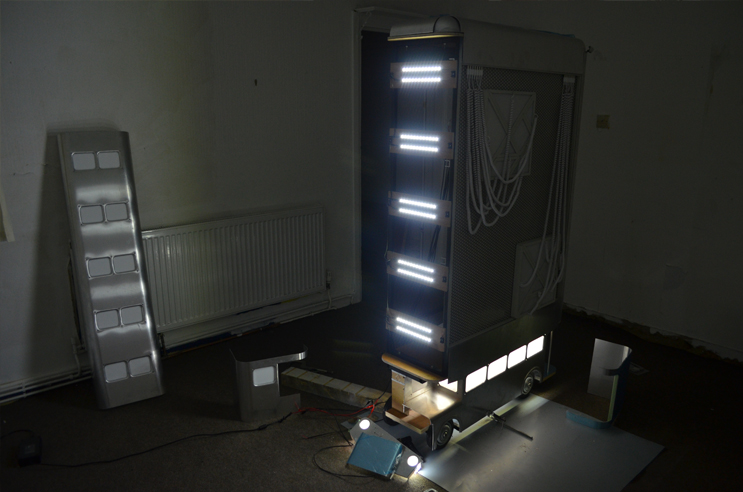 I cheated with the roof corners by cutting up hemispherical cake tins. I was very ashamed to use body filler - it would have been much nicer to make it all out of one piece...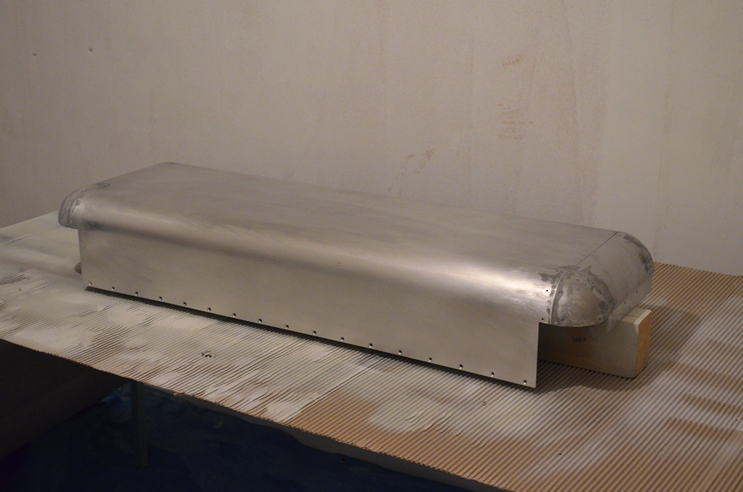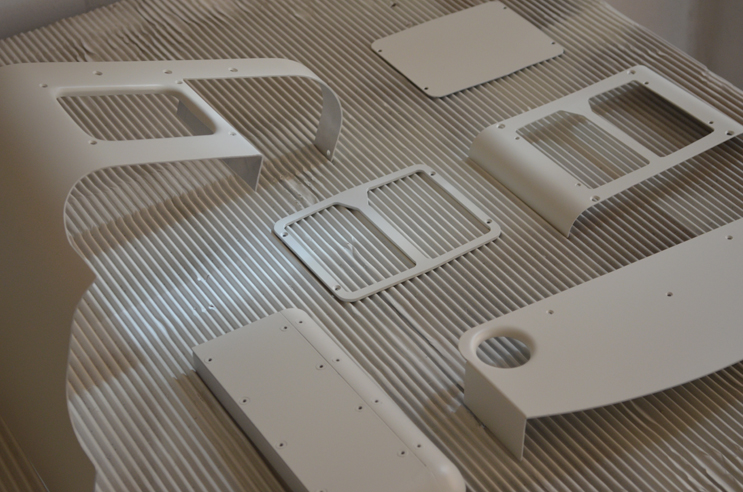 This machine has about 400 different names: bead roller, swaging machine, St. Grunnion's rotator etc. etc, bus is basically for creating a bead or stepped detail in sheet metal.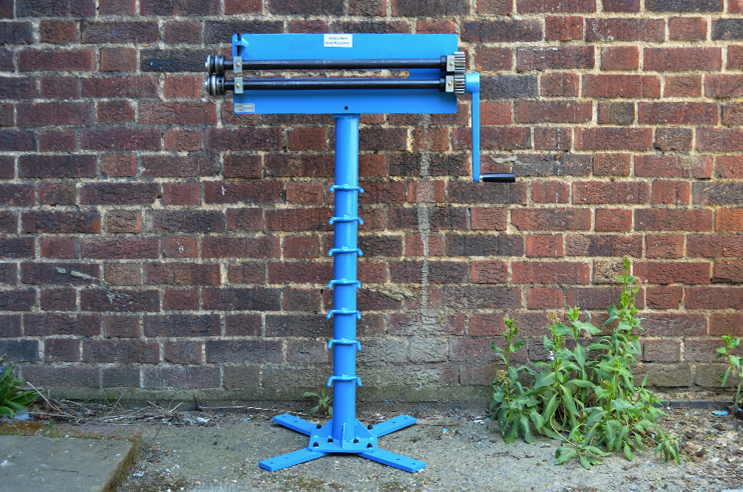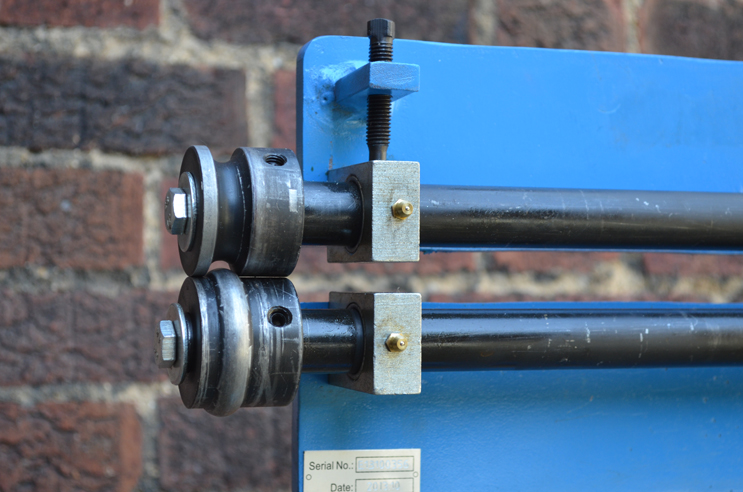 In the end it was only used on the wheel arches and a couple of places, but it will certainly get used in future projects. It would be nice to motorise it, with a foot pedal, to free up both hands when using it.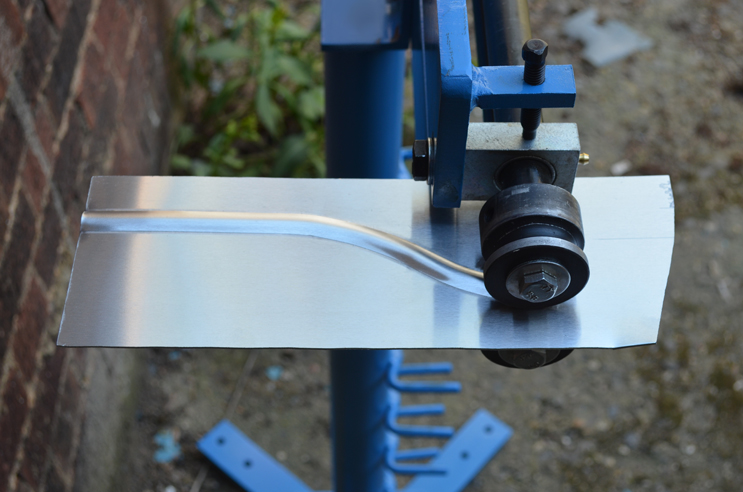 The geometric light boxes were made out of aluminium channel, with an opal acrylic front, and LED strips mounted on the rear panels. Magnets were fixed inside, which grip onto a mild steel panel. A perforated stainless steel sheet reduces friction and prevent the game area from being scratched.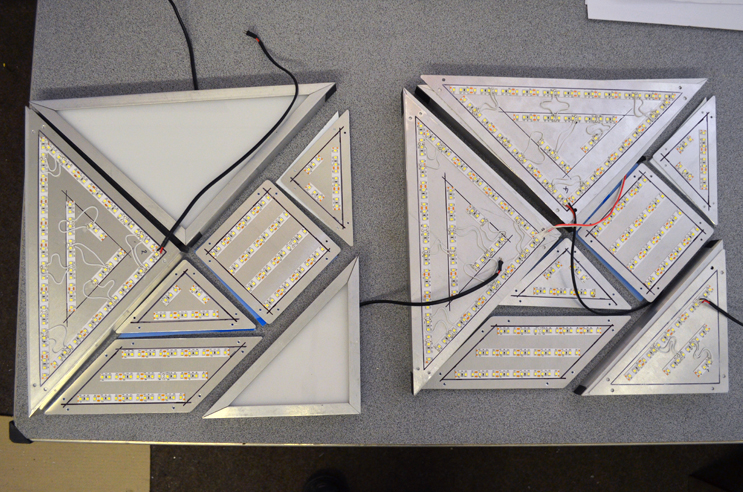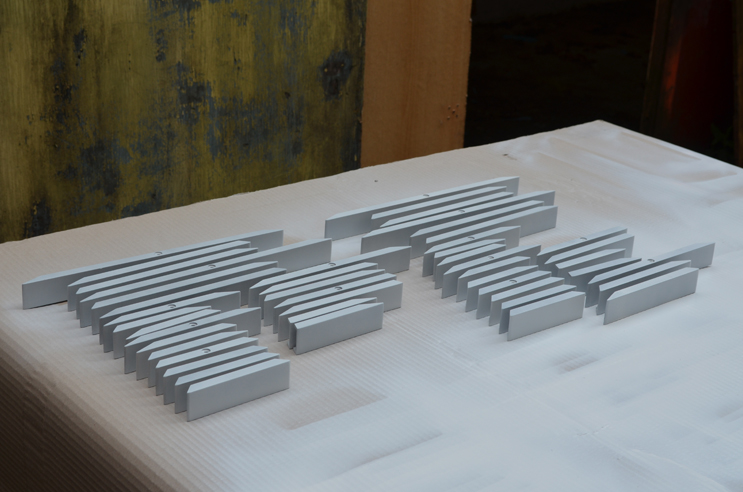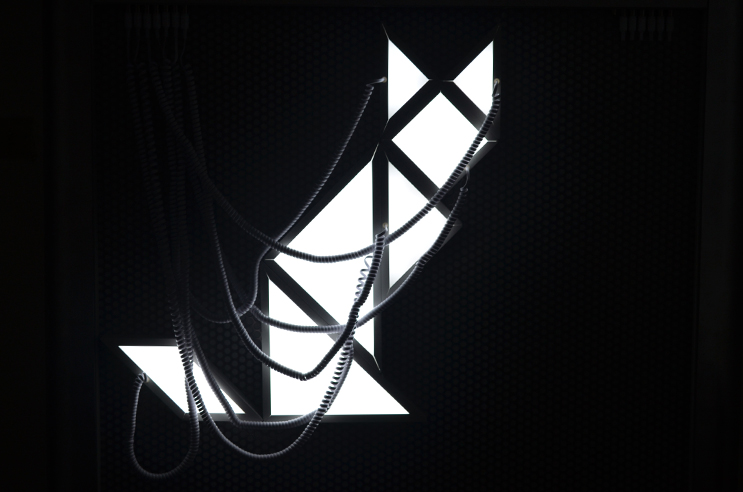 The PCB was designed using the free software developed by Fritzing, who also manufactured the board. Highly recommended!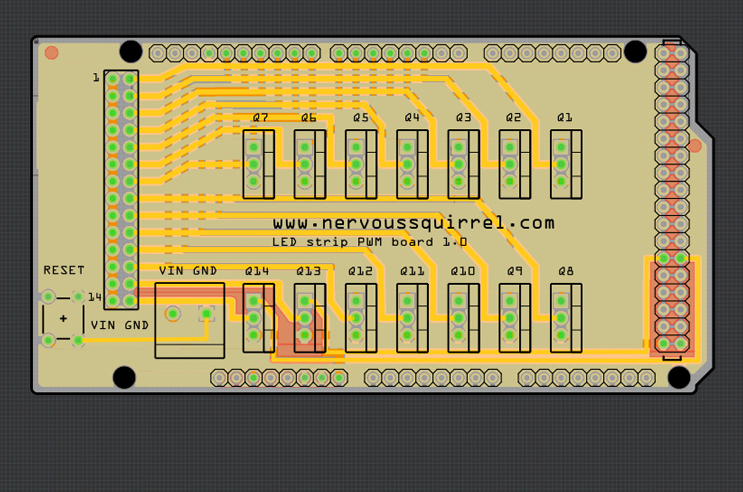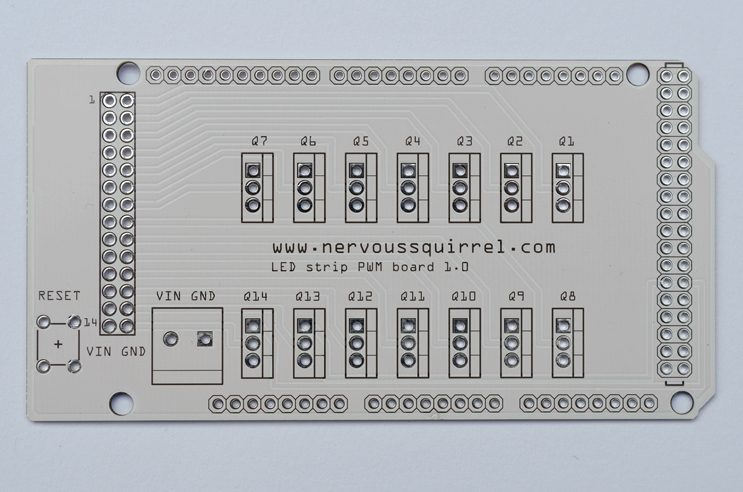 The Arduino Mega has 14 PWM (i.e. dimmable) outputs, but they can only handle a relatively small amount of current. This board allowed the Mega to fade 14 transistors, each of which could handle up to 16A.
Interestingly, if the code was set to fade the LEDs in a linear fashion, the fading seemed to speed up around the dimmer values. If the code was set to fade the LEDs in a logarithmic fashion, the observer perceives it as being much more linear.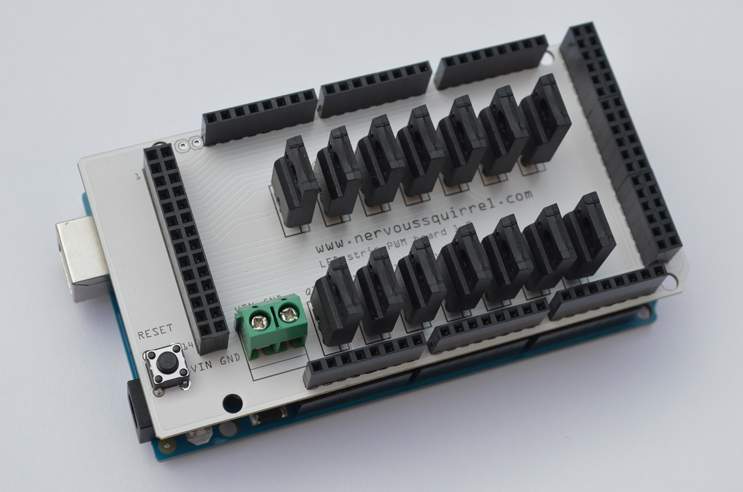 This was an experiment to shake a paint can, which didn't really work. I need to make a machine to do this properly.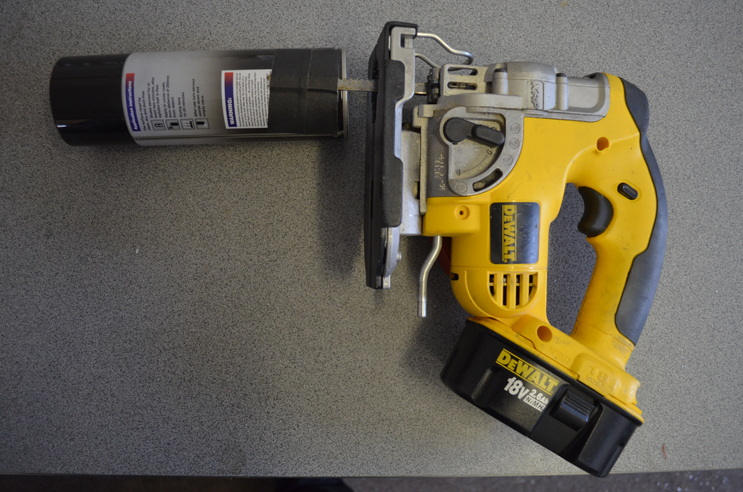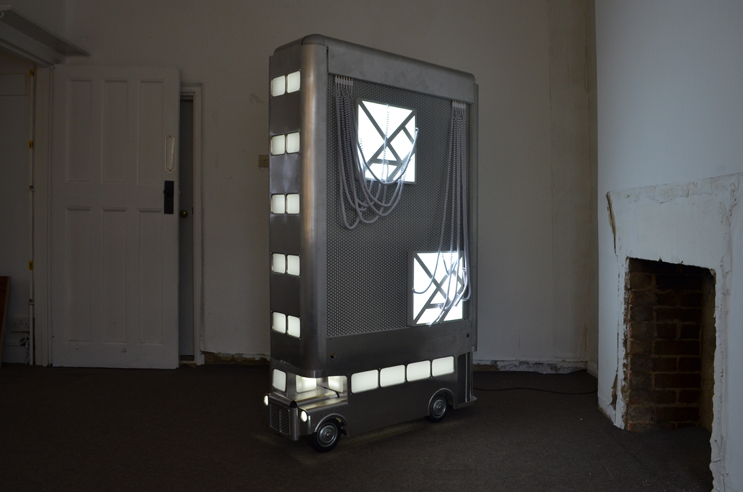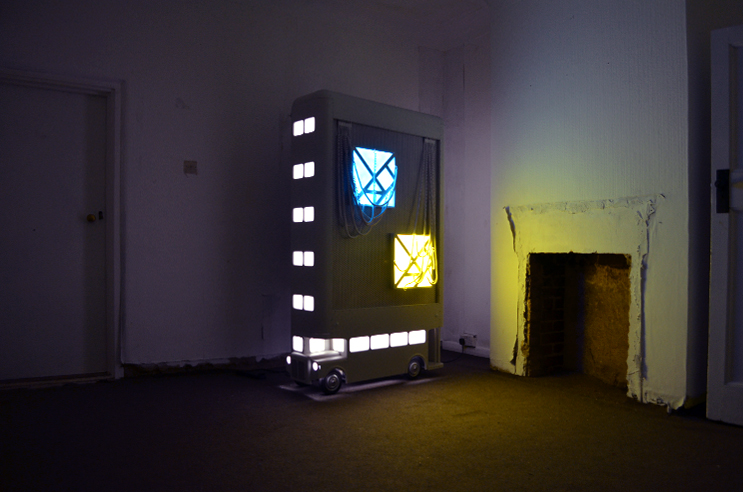 The bus was initially going to be a light grey colour, in keeping with the colour scheme of the store, but it was later decided that a vivid colour would be more appropriate. The second phase of this job was to mask / remove various parts, and then complete a fairly nerve-wracking respray. Messing anything up would have meant drilling out loads of rivets and stripping the paint off a panel to start again, but with careful preparation it went smoothly.