Lightning over Mile End, 23rd April 2011



Saturday began as a beautiful sunny day, but was suddenly interrupted by an incredible thunderstorm. I started making an audio recording, then thought about taking some photos. After a few moments consideration I realised that I probably wouldn't be able to press the camera shutter button faster than a 140,000 mph bolt of lightning (even though I had been drinking a lot of coffee), and so I began making a film with a Panasonic DMC-TZ9 camera, in order to take computer screen shots of the interesting bits later on.

After examining the most dramatic pictures, I noticed that there were a few frames that showed an even more interesting phenomena - the lightning appeared to be descending almost immediately in front of where I was filming!

Some of the photos below seem to clearly show electrical activity in front of the garden wall less than 2.7m in front of where I was standing.

After consulting Mr. Internet, wisest of oracles, I wonder if they may have been 'positive streamers', actually ascending from the ground rather than bits of lightning from the sky. Nothing in the garden was zapped, and there are plenty of metal aerials and trees around. Friendly scientists / opinionated laypersons: my email is dave (at) the website above.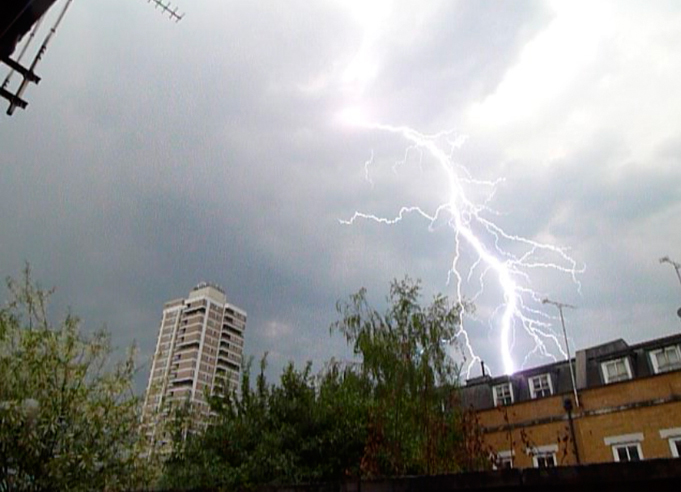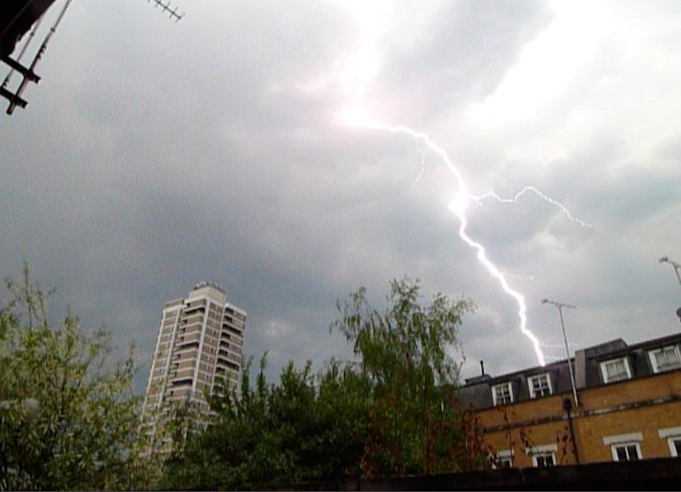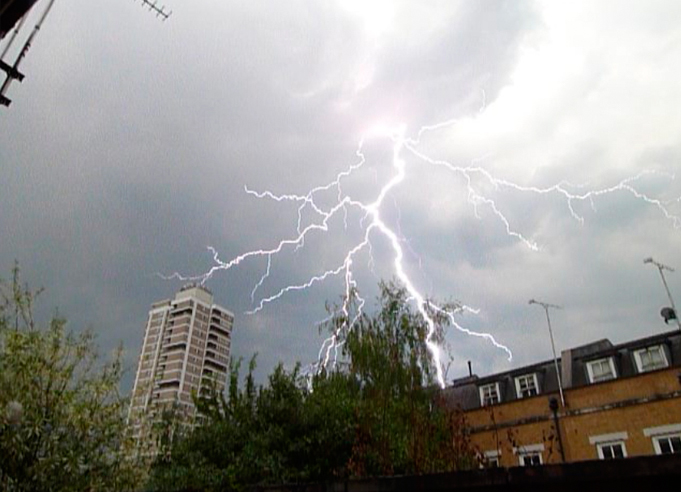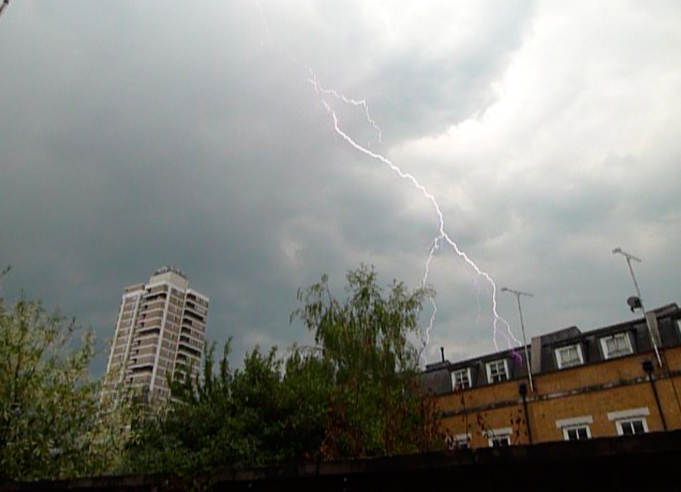 The same photo as above, but with contrast altered in PhotoShop: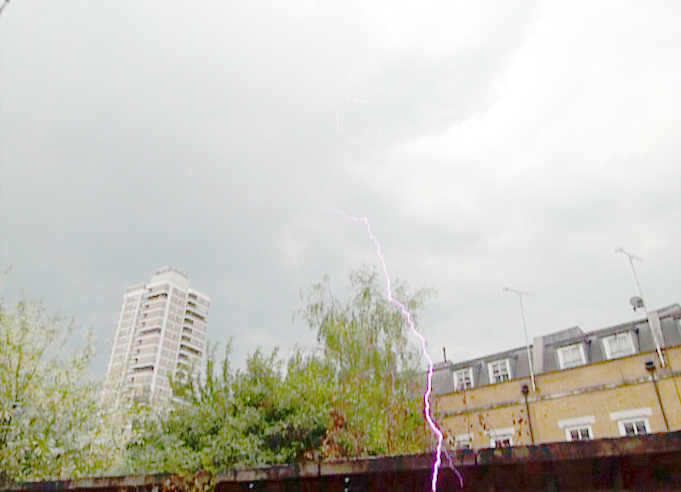 More pictures of 'in front of the wall' activity: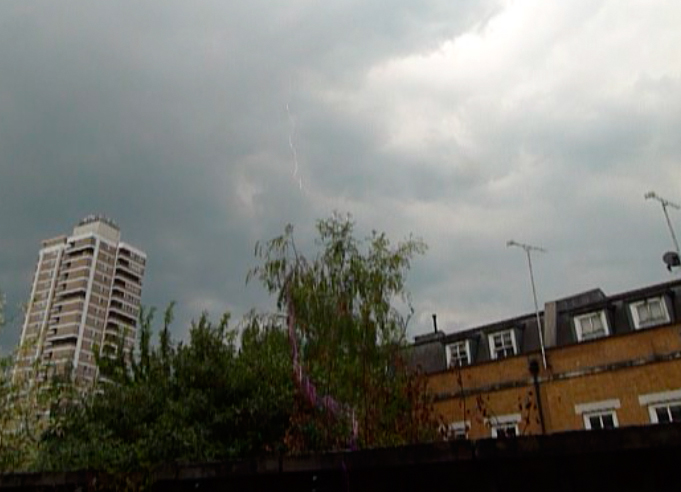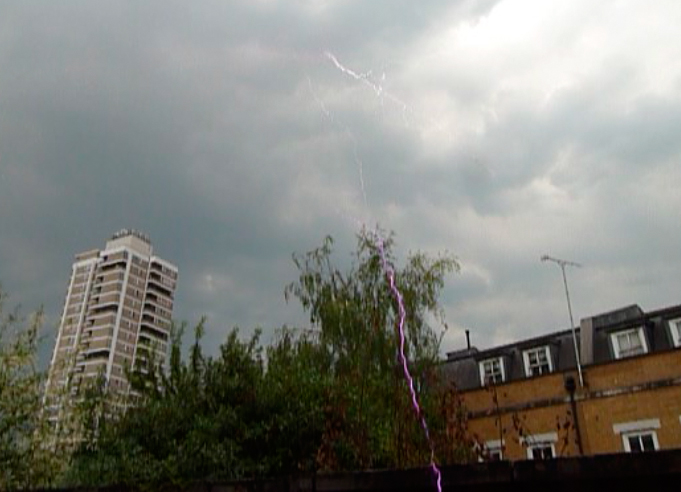 (home)