Giant lungs construction details
After considering a few approaches to the outer frame, irregular pentagons seemed the way to go. That would mean each join would have either three or four bars welded together, so enough for strength but not too many to make the joins look bulky.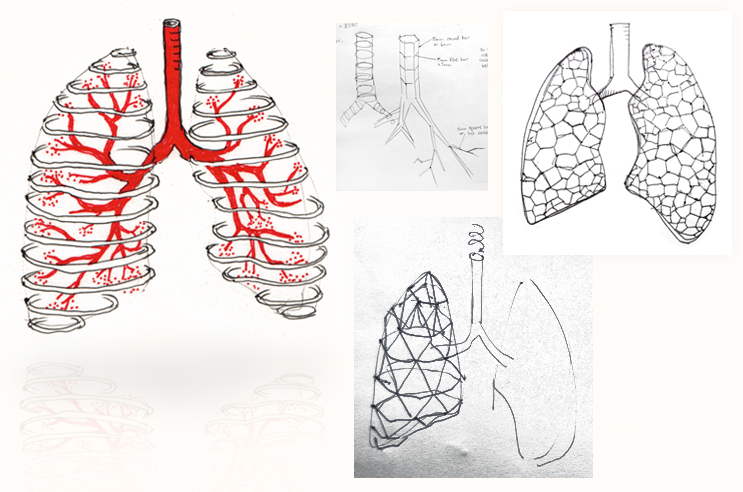 At the beginning of the project I bought a clear plastic 2:1 medical model of some lungs, with a view to measuring it to produce some drawings. I then realised I could just buy and download a computer generated model...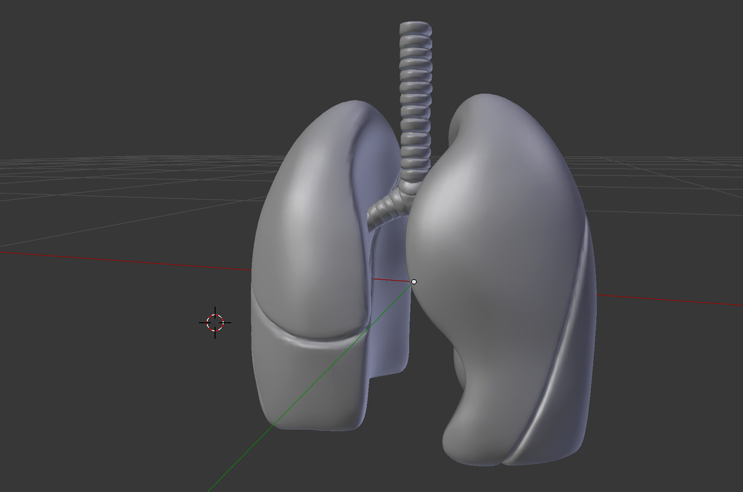 ...chop it into sections...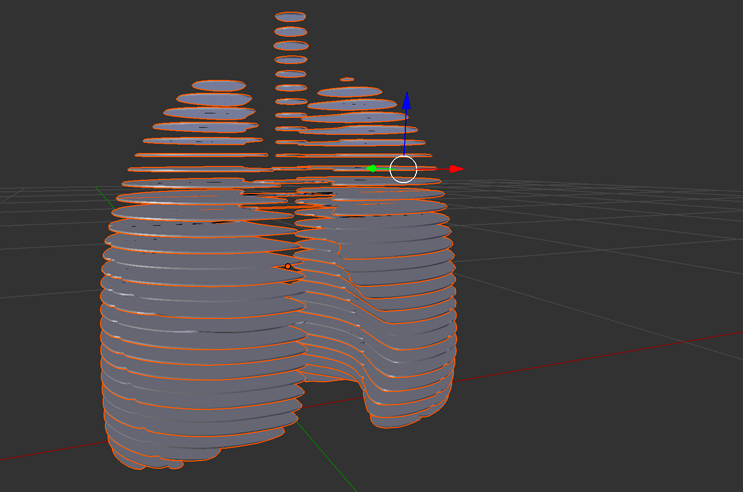 ...and export the profiles as DXF paths.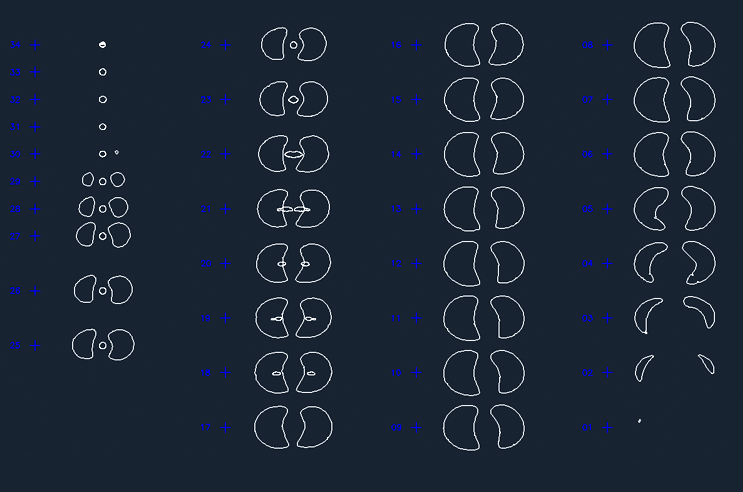 The paths could then be cut by the CNC router. This scale model was made of 3mm polycarbonate sections.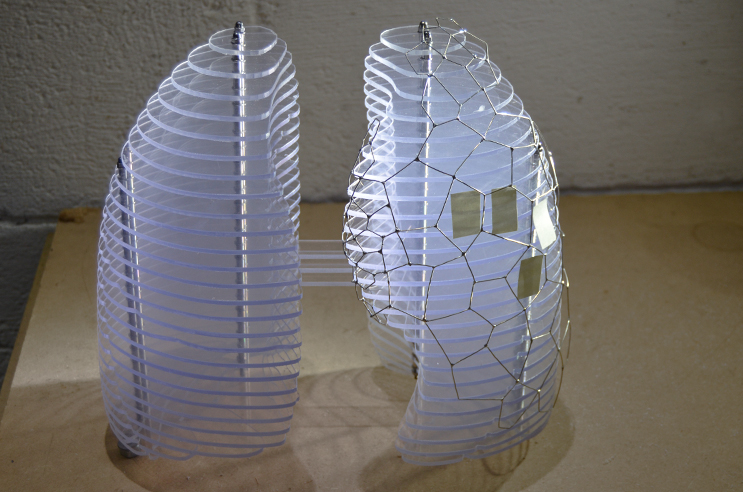 The contours were re-drawn to make an MDF former for the metalwork. The contours were made into loops and broken up into sections so that less than 50 billion sheets of MDF would be needed.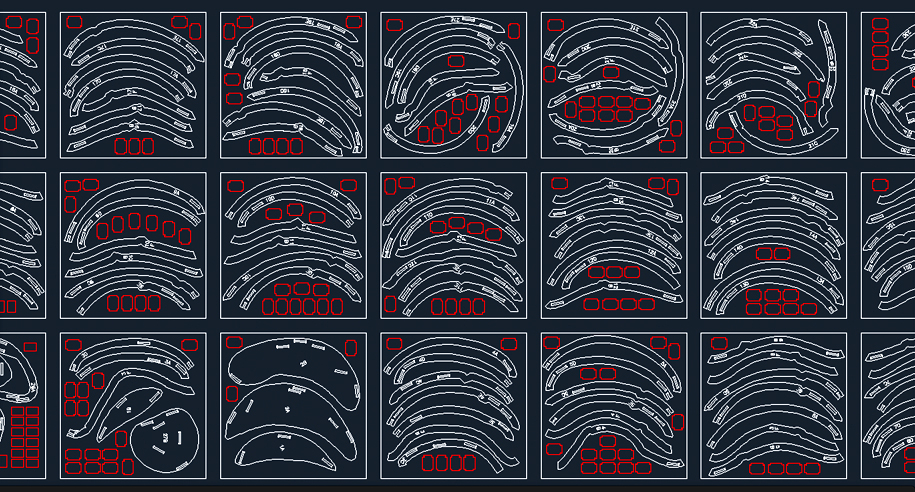 Once the sections were machined, they were glued / stapled back into loops.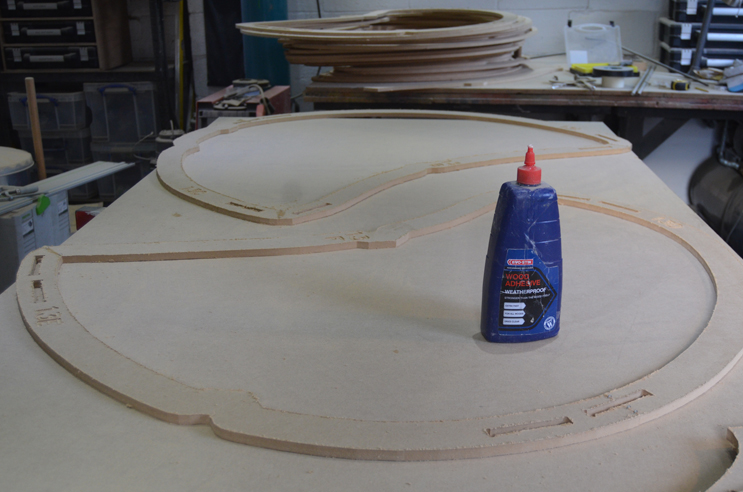 Rectangular inserts were placed into slots to line everything up.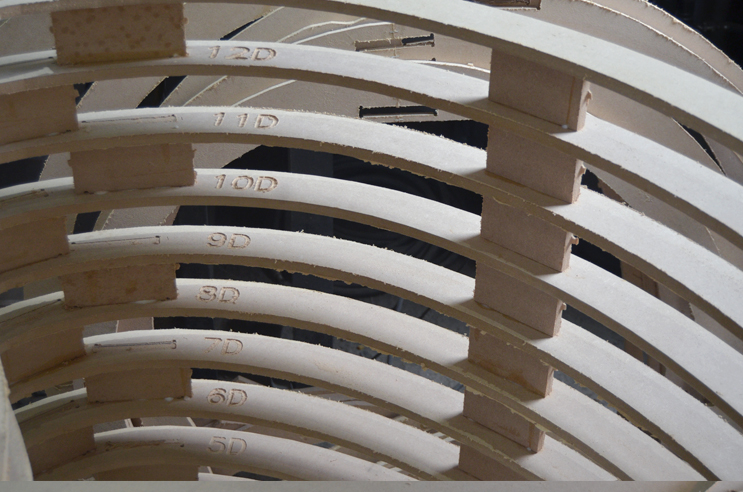 The completed formers
During the project I was temporarily eaten by a whale.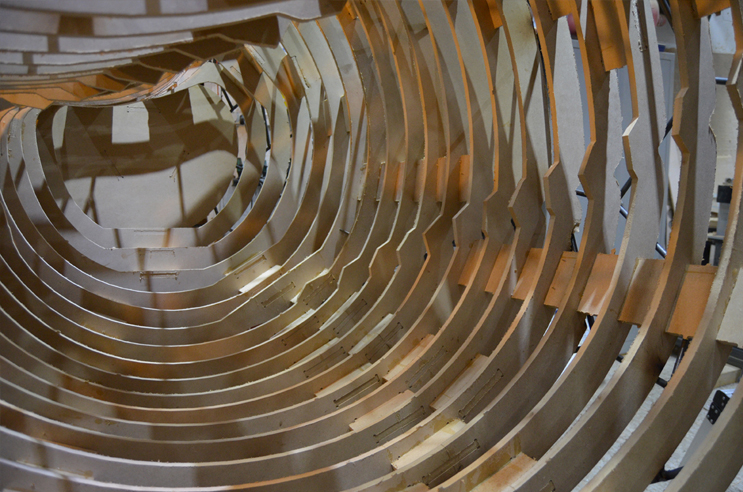 Tacking the 10mm bar over the top of the former. I'd just cut a whole load of bar up into a selection of lengths, and then add whatever looked good.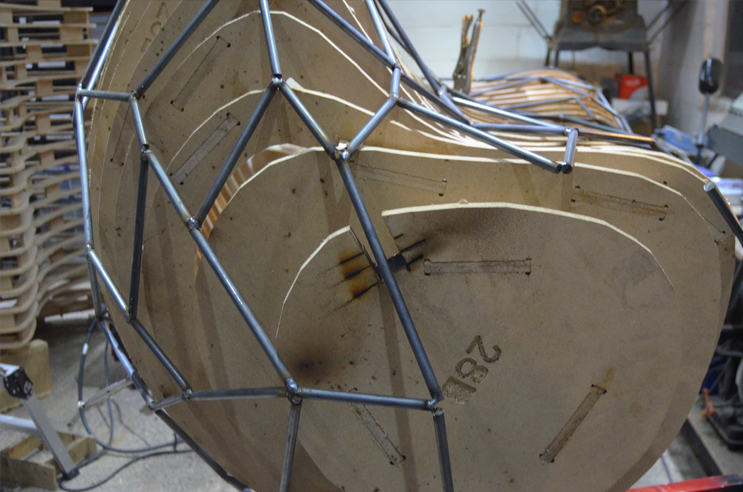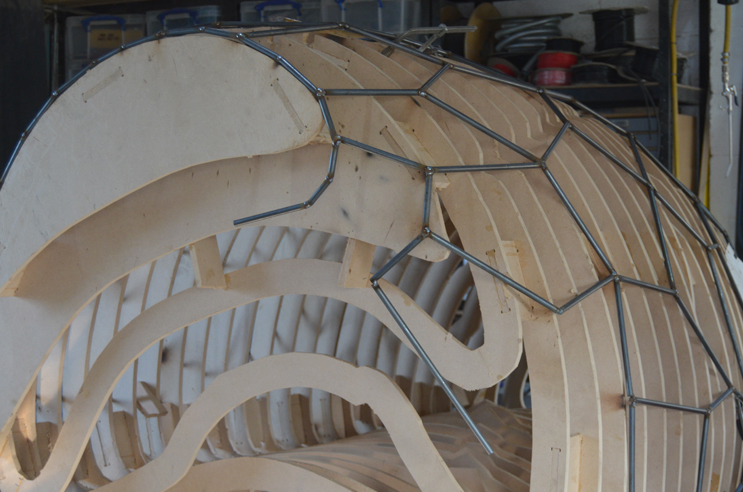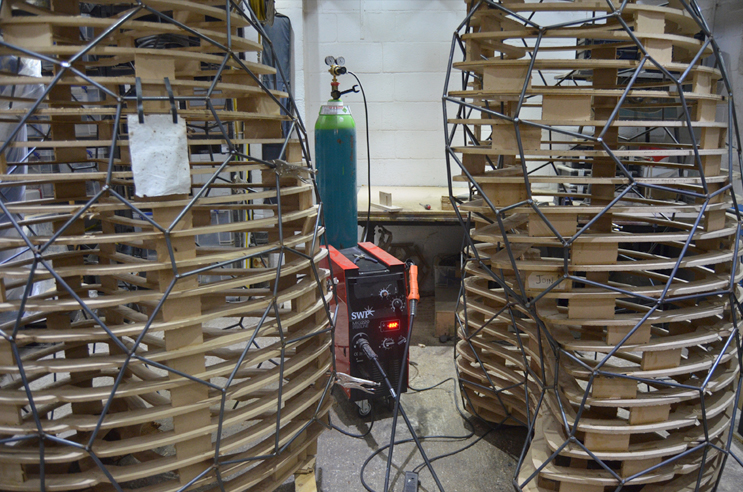 The scene after defeating the giant wooden dinosaur skeleton (animated by Ray Harryhausen)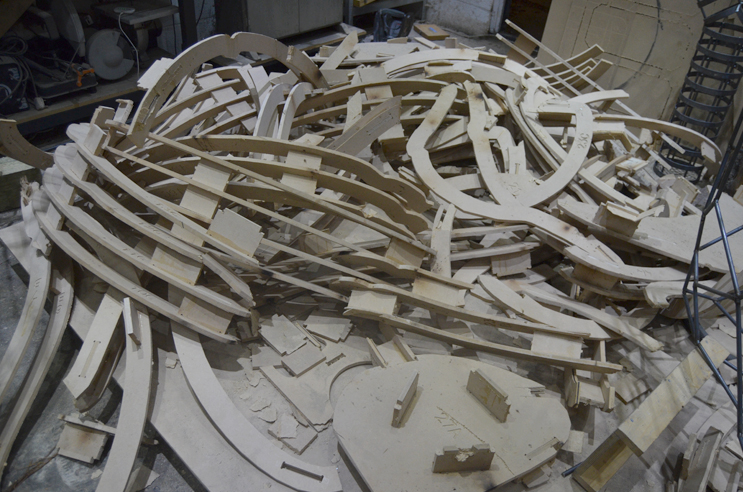 Rings were made on a ring roller, and by cutting up some tubing, and then sculpted by eye to create the bronchi. Great care was taken to prevent the tracheal bifurcation from looking like underpants.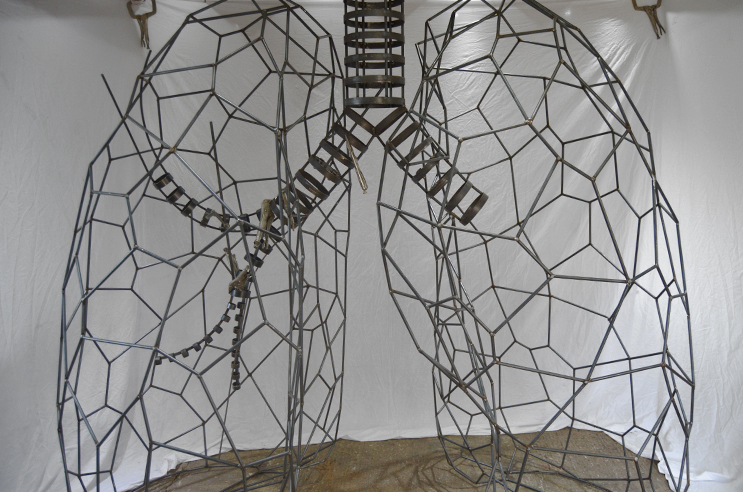 Once the metalwork was done, the whole thing was sprayed with silver hammerite. The internal metal structure was covered with 12 reels of programmable LED strip, which took a good few days to wire up. It had to be done carefully though.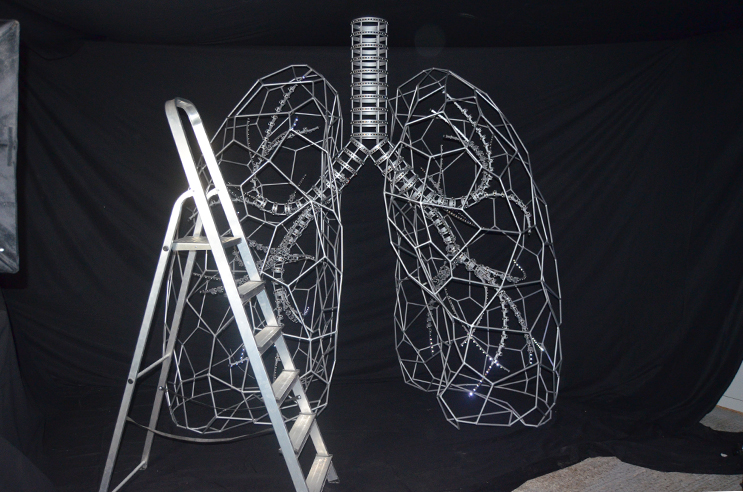 The LEDs were controlled by an Arduino Due, chosen for its memory (96K RAM, compared to the Uno's 2K). I just shoved all the instructions into an insanely big 2D array, with just a few lines of code to step through it, adjusting the LED brightness and creating a little trail behind the leading lights. I actually rather enjoyed working out the array, but next time I will use a different approach / Raspberry Pi.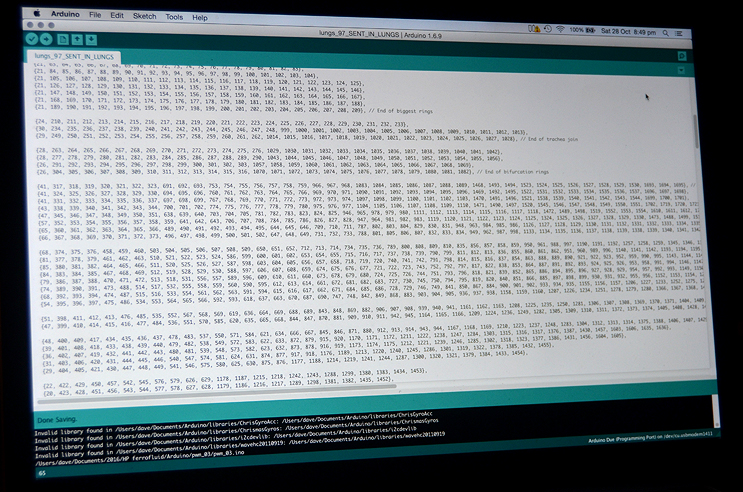 When it was all done and tested, the trachea was unbolted and the lungs packed into two massive boxes. Luckily next door have a telehandler, as the crates were too large for a tail lift.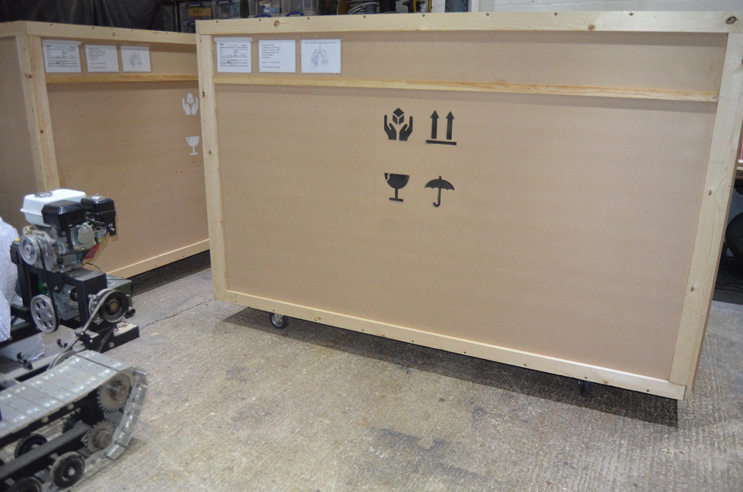 The install went very smoothly. I did the usual thing of imagining in detail every possible thing that could go wrong, but it was actually just a case of open crates / bolt together / plug in.
Install done, so straight off to the Jean Tinguely museum, which I've wanted to visit for ages.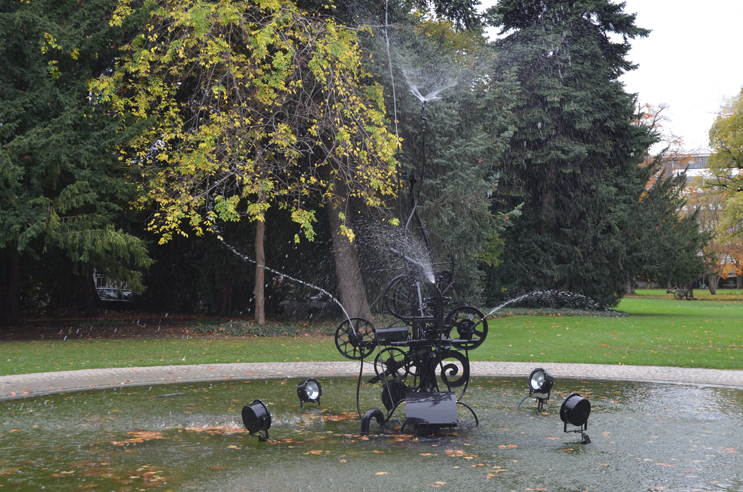 Hugely enjoyable, and the Wim Delvoye exhibition also excellent.