A sneak preview of Marvin the Penguin. He is powered by a chainsaw engine, which will drive
a series of cams, which in turn will activate pivoting drum sticks via bicycle cables.

Various drums and percussive items will be incorporated into his body, which
will be bashed and clanged in beautiful harmony once the engine is started.

The head is just a rough prototype; a non-cardboard one will follow, with car headlights for the eyes.

I am hoping to have him finished by April, but it is a rather complicated project.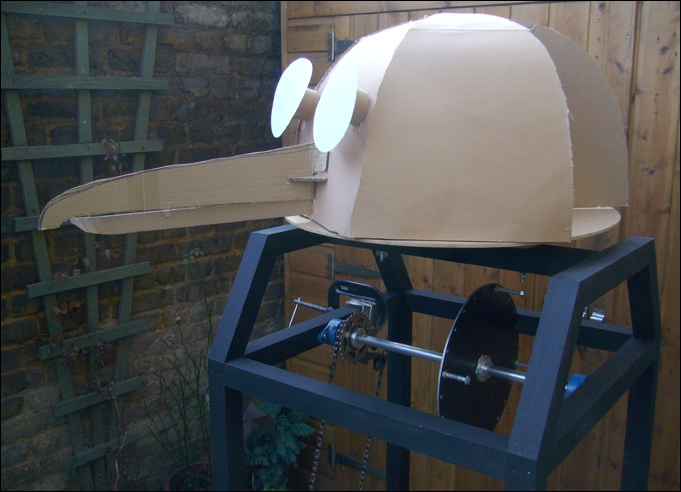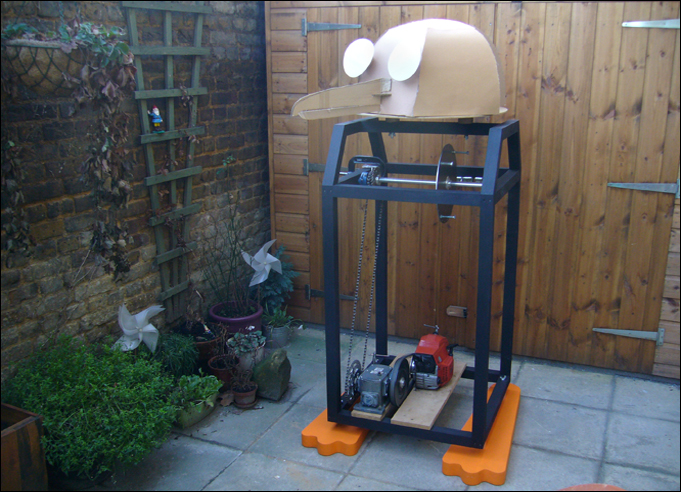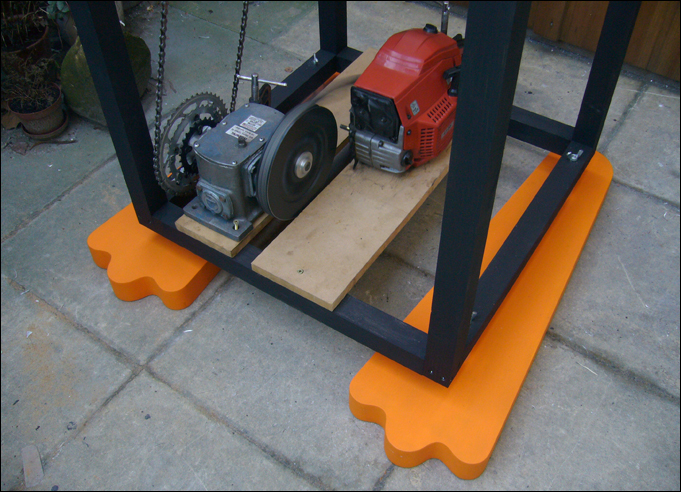 (home)