Made at the workshop of 2D:3D Ltd.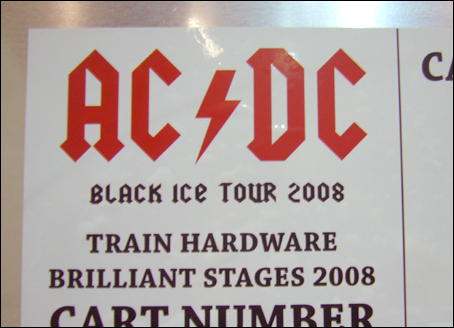 Original maquette made by Jackie. This was sent to be 3D laser scanned to create a computer model.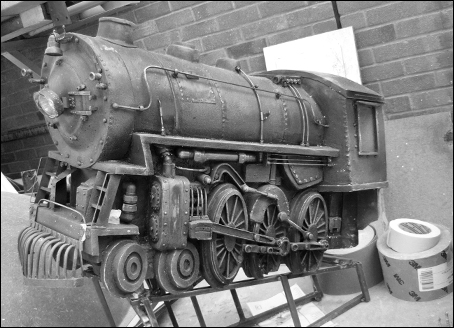 The computerised train was divided into around 20 sections, which were then CNC'ed in large chunks of polystyrene.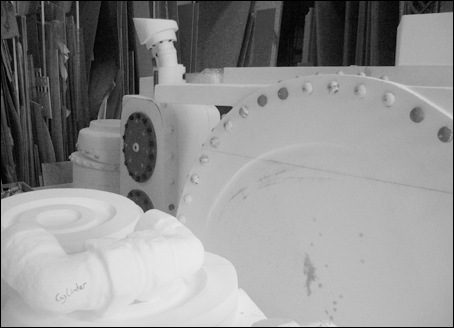 Plaster moulds were made from the polystyrene blocks, which would be used once to create the fibreglass train sections.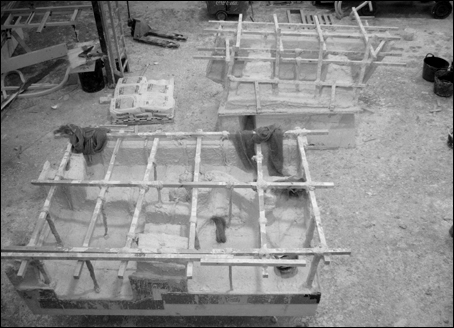 Each section needed to be trimmed and washed, as well as having details sharpened up with plenty of sanding and filling.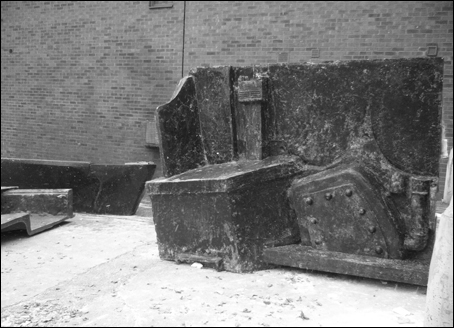 The sections were clamped together over temporary scaffolding, and the section flanges drilled and bolted together.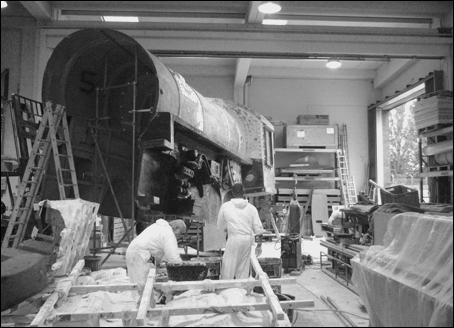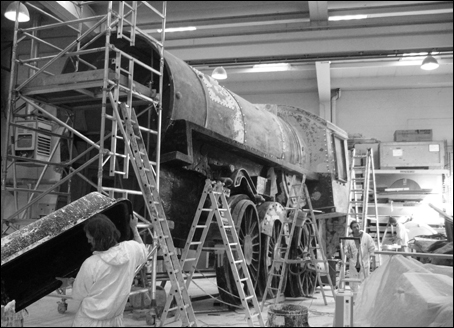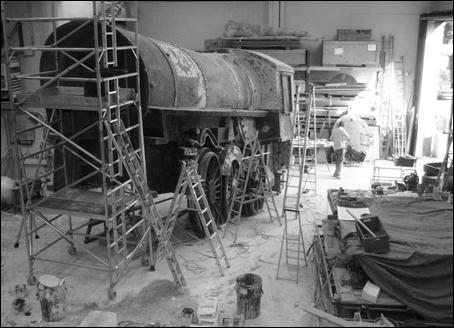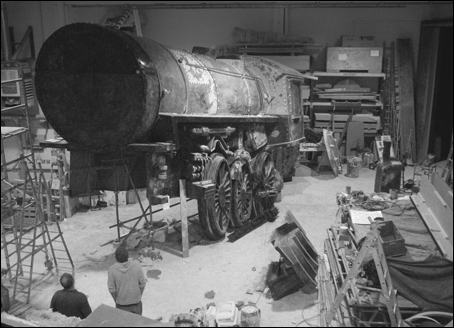 After being sprayed completely black, the train left 2D3D and went to Brilliant Stages to have its aluminium frame fitted.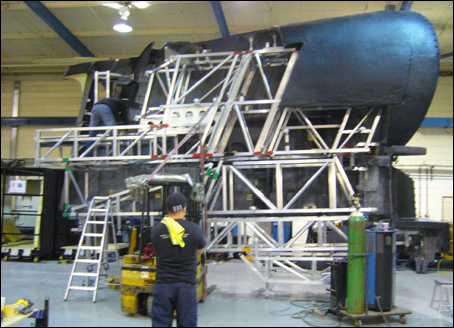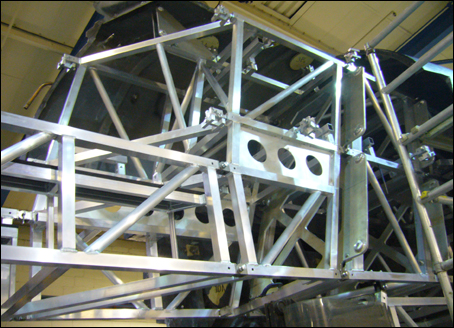 More details were added, and rust painted on.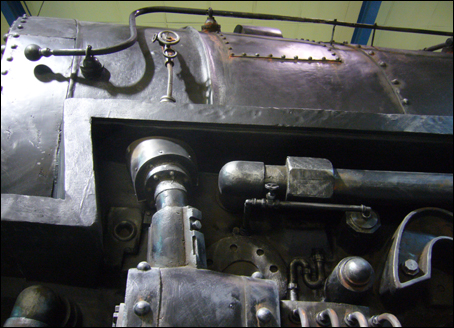 Caption competition alert!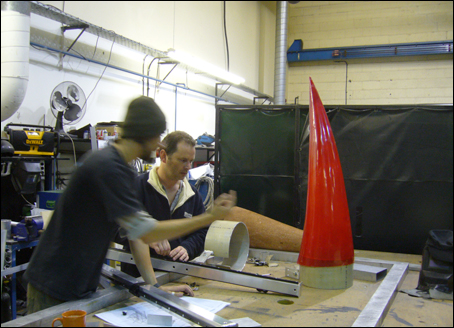 The train will have glowing retractable horns and a giant inflatable woman that comes out of the roof. There will also be fire coming out of the chimney and window, and the whole thing moves around the stage.
Lets hope the music lives up to all this.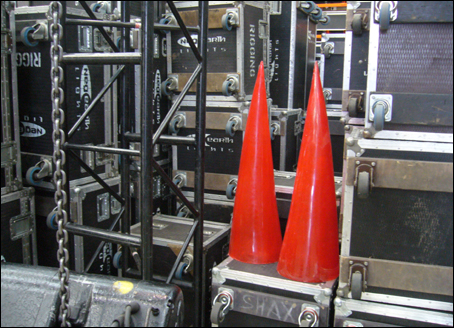 The train was moved on again to Neg Earth Lights, so that it could be winched up to its full height and tested.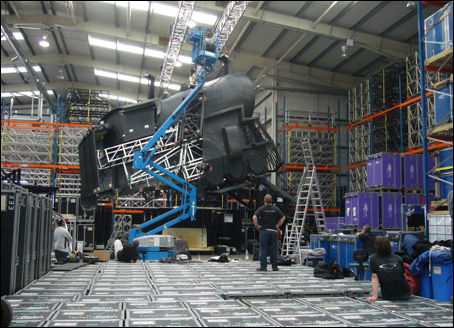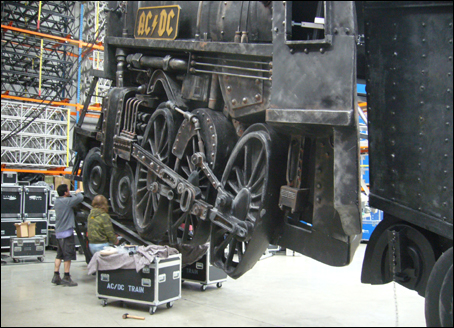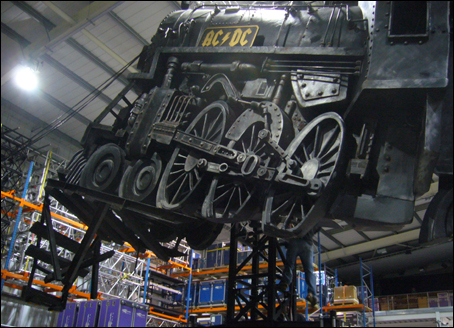 All finished, and ready to start its world tour.