Interactive bus for Ted Baker
The brief for this project was to supply an object to fill a particular space at the front of a new Ted Baker store in Tokyo. The interactive had to reflect the geometric 'tangram' game theme of the store.
I thought it would be nice to make the interactive bus-shaped, partly as an excuse to practice some sheet metal techniques. The bus is made of sheet aluminium, riveted to a steel frame.
Lights pulse and flash when embedded sensors detect someone's presence, to invite visitors to create geometric drawings with the magnetic shapes. Staff can push the bus along the floor to access a stock cupboard behind.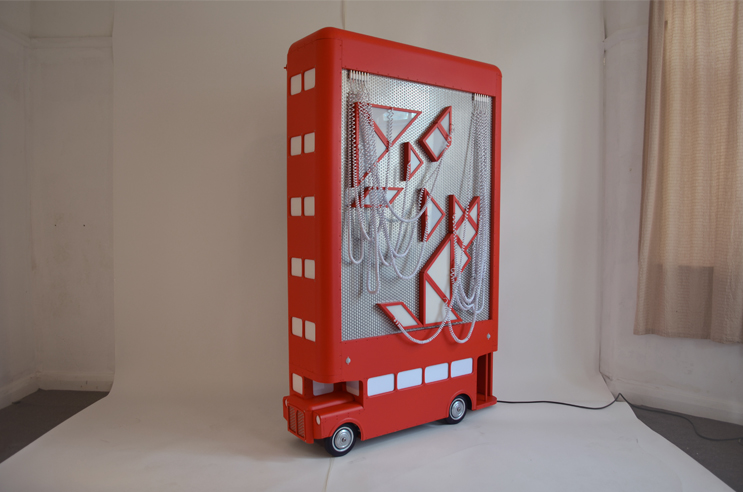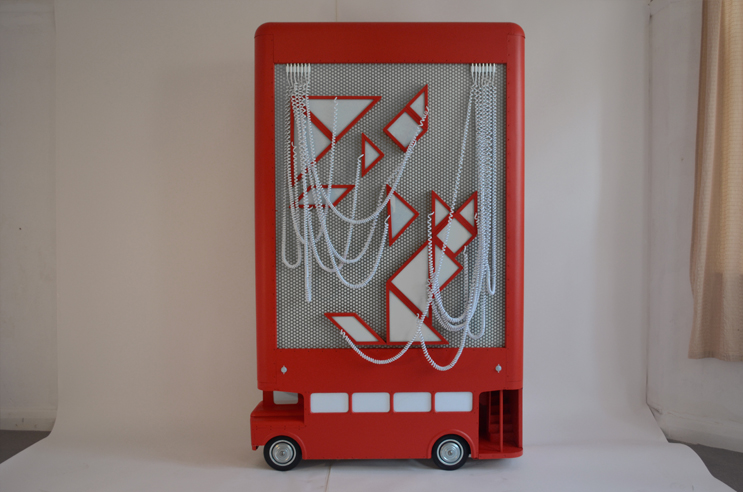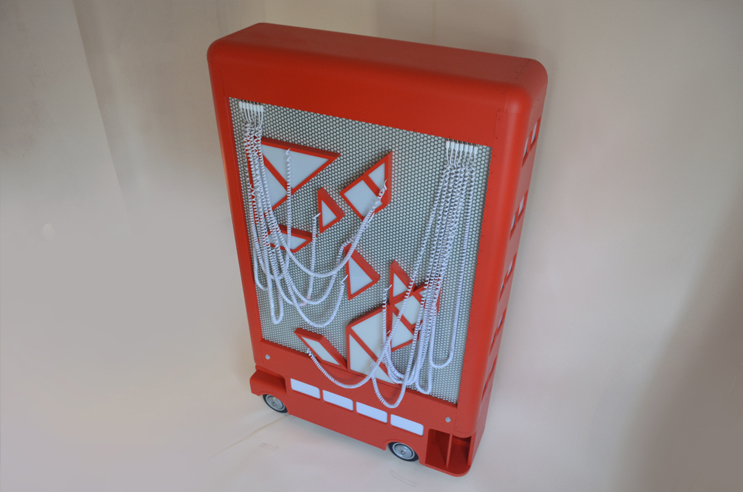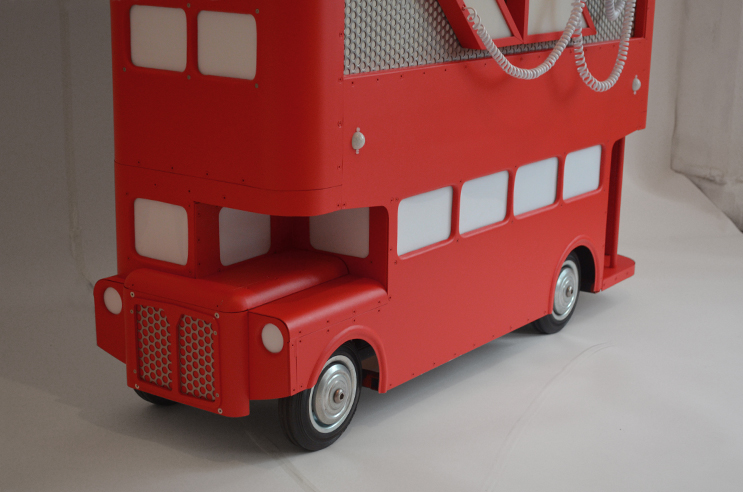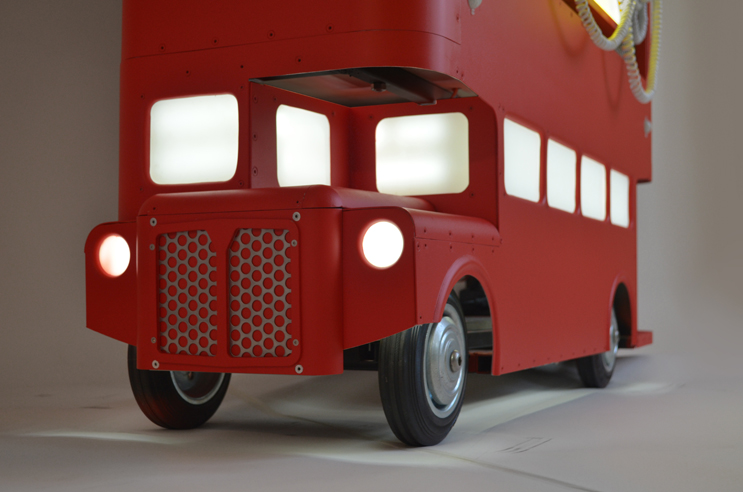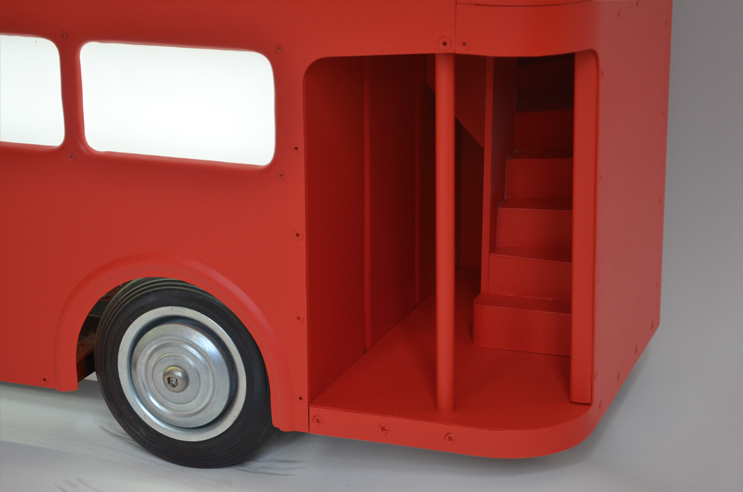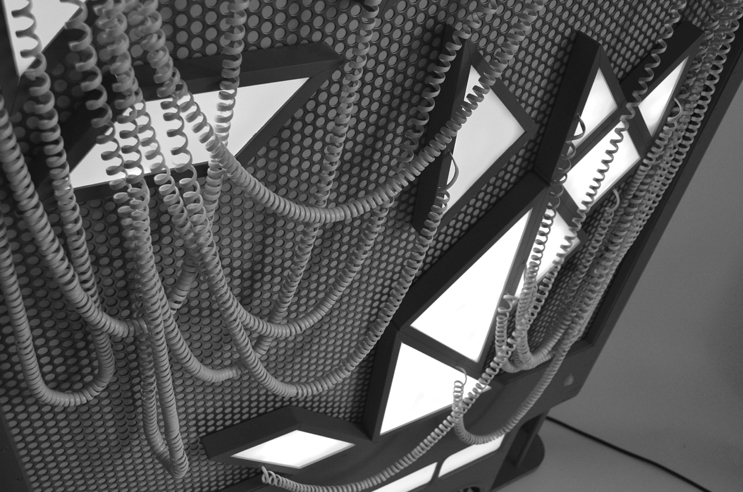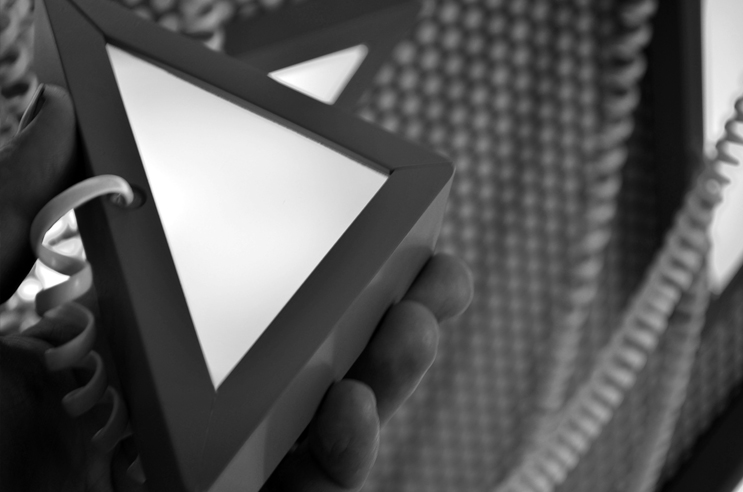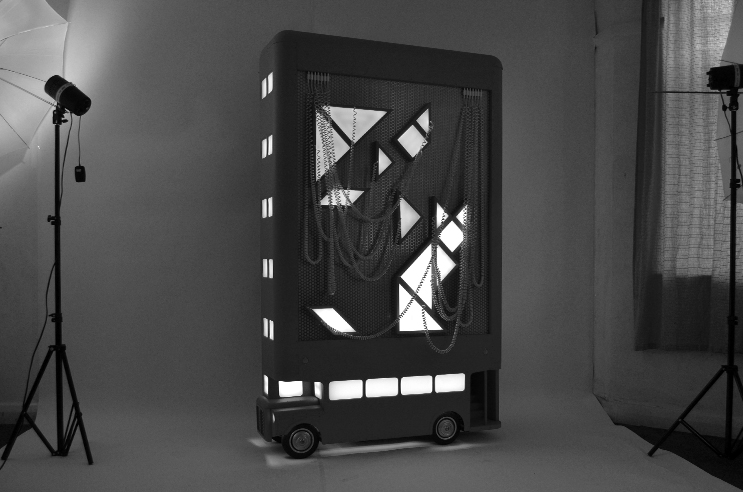 A custom PCB was developed to control the fading of the LEDs.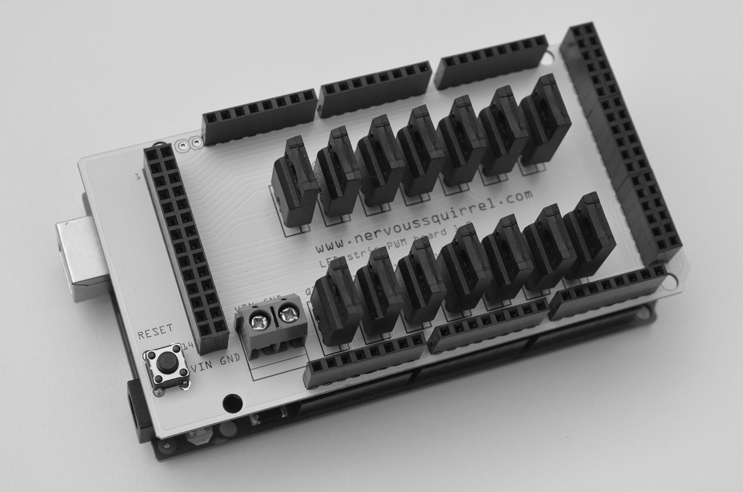 The development photos for this project are quite interesting - click here to see them!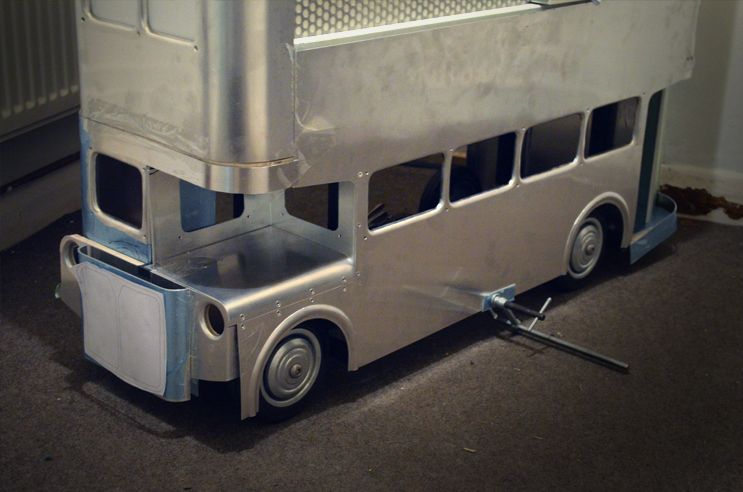 Update July 2014 - graphics added by client: