Turntable for a revolving architectural model

This was a project I worked on at 2D3D Ltd. in 2010 - a computerised turntable to help sell some expensive apartments in Chelsea.

I helped with general fabrication, a bit of electronics, and installation, although lots of other people were also involved.

The photo below shows the initial frame under construction.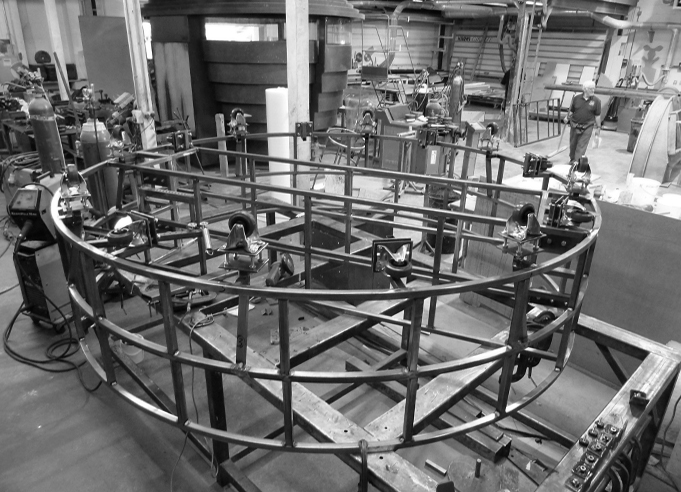 The horse tied to the wall is not a real horse.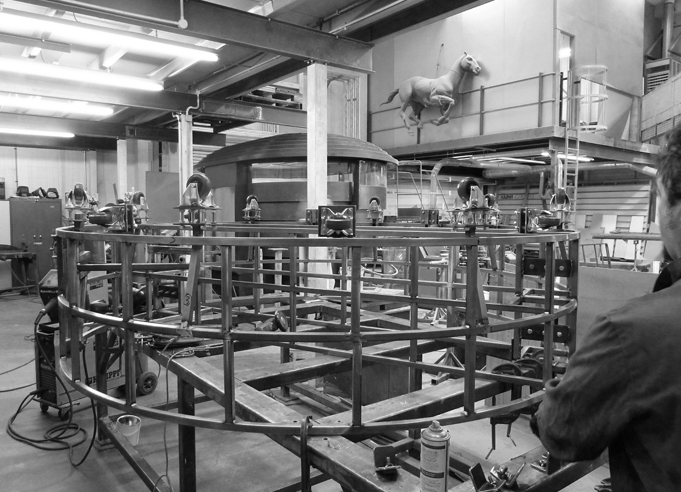 The idea behind this project was that you could view a screen showing various apartments for sale, place your hand on one of interest, and then the architectural model would revolve to face you, and the corresponding apartment lights would turn on.
The revolving installation ran on upturned castors.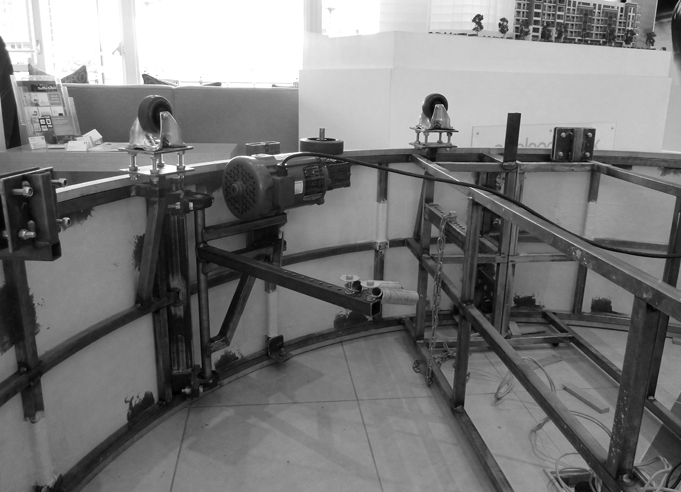 Electronics...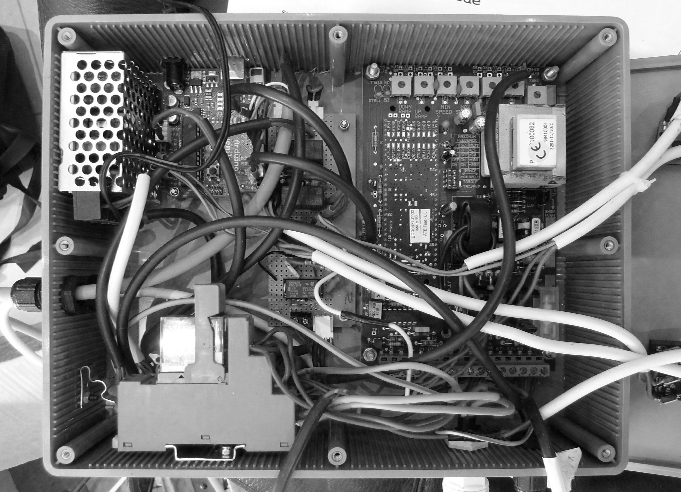 The high-quality fibreglass was produced by 2D3D Ltd.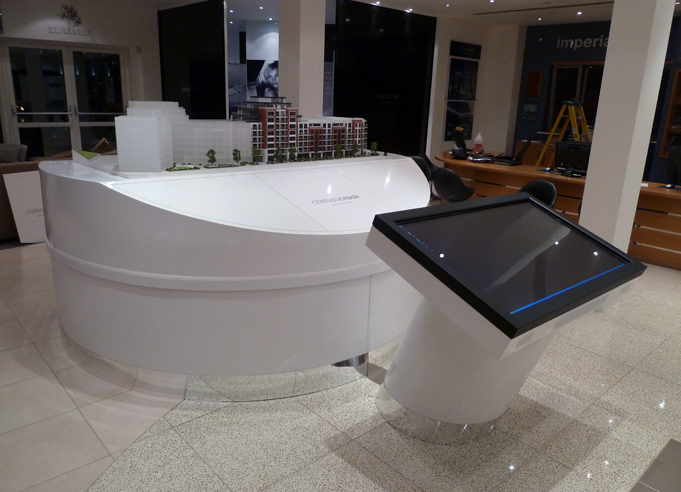 I don't know who made the model - included here just out of interest.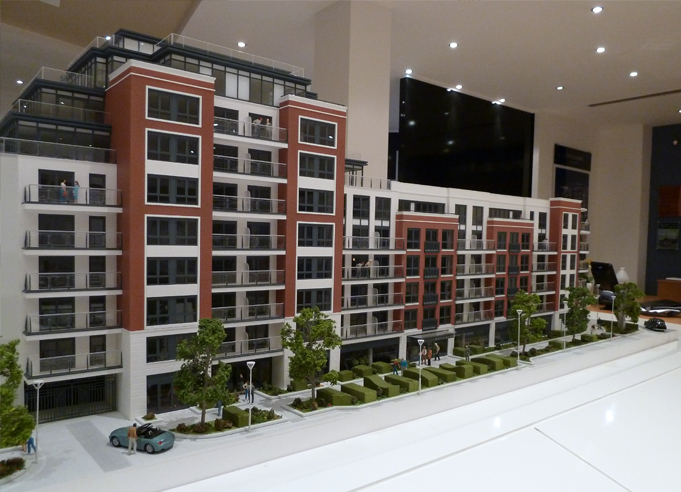 During the nocturnal installation of this project I met a security guard who had a phenomenal encyclopedic knowledge of films, as he watched two or three every night.