Stakcgrox!
The Giant Robotic Crow
In early 2014 I was asked if I could supply something for an upcoming exhibition at The Book Club bar / gallery.
The space was curated by Liat Chen, with other work by Naama Hofman and Nir Adoni.
There had been a recent story on the news about the Pope releasing two doves from a balcony, which went on to be attacked by a crow and a seagull. I love how the symbolic gesture went wrong and turned into an unintentionally dark metaphor of doom - it has been my favourite story this year. As a tribute to the crow I decided to make a giant mechanical version. His name is Stakcgrox.
The images below were taken by Sipke Visser, whose photography I really like.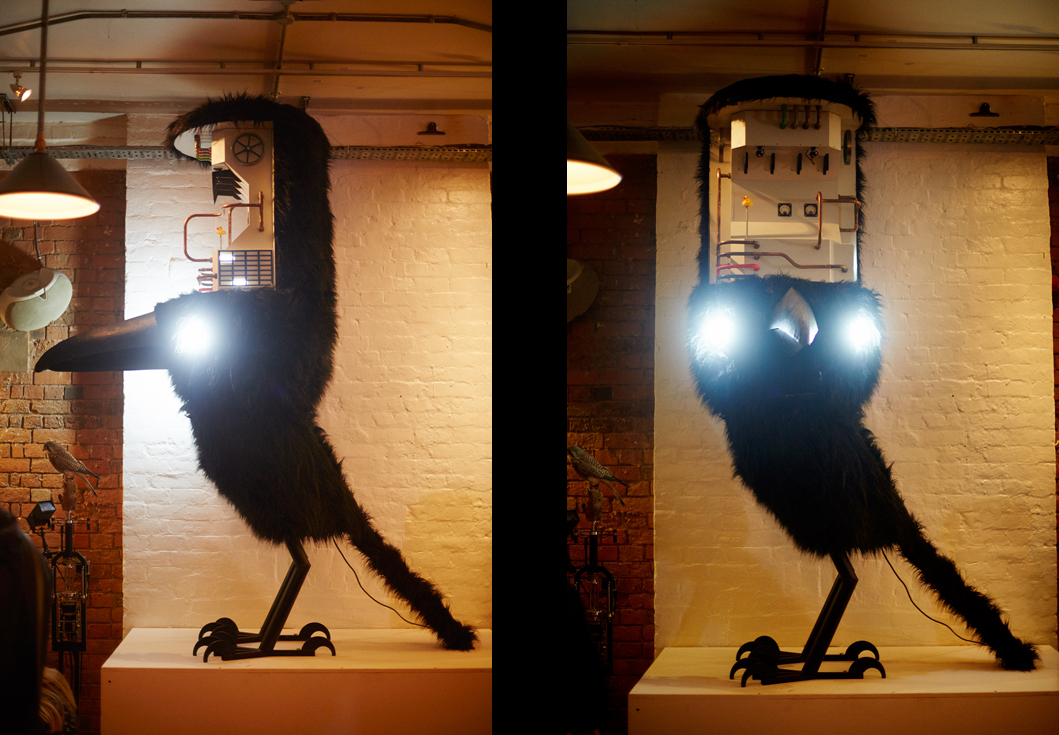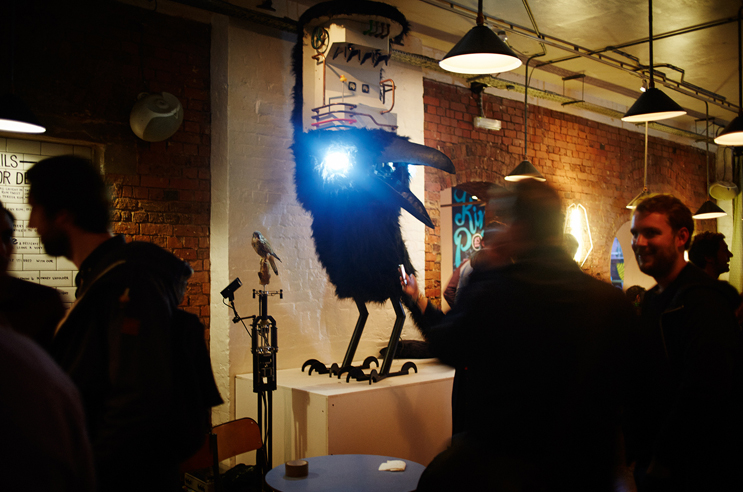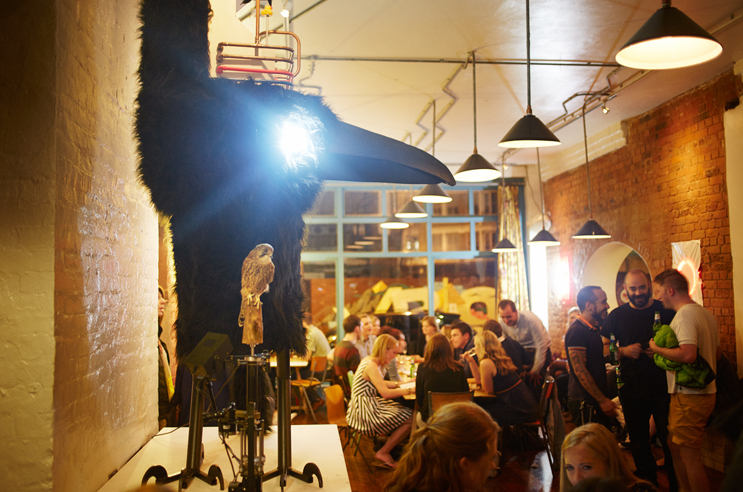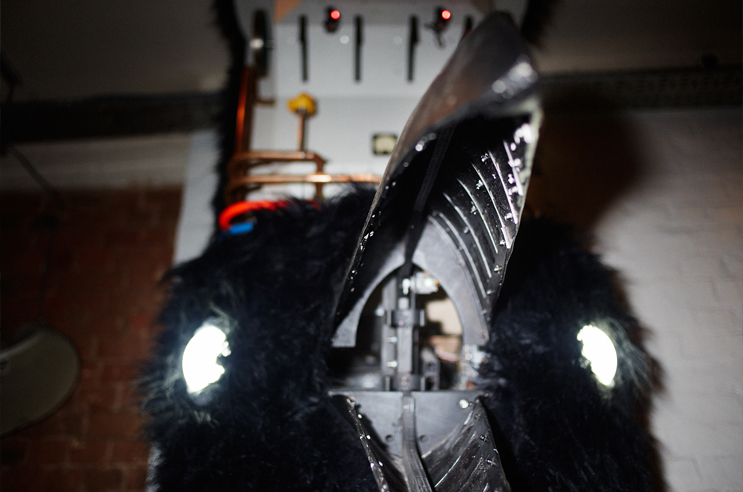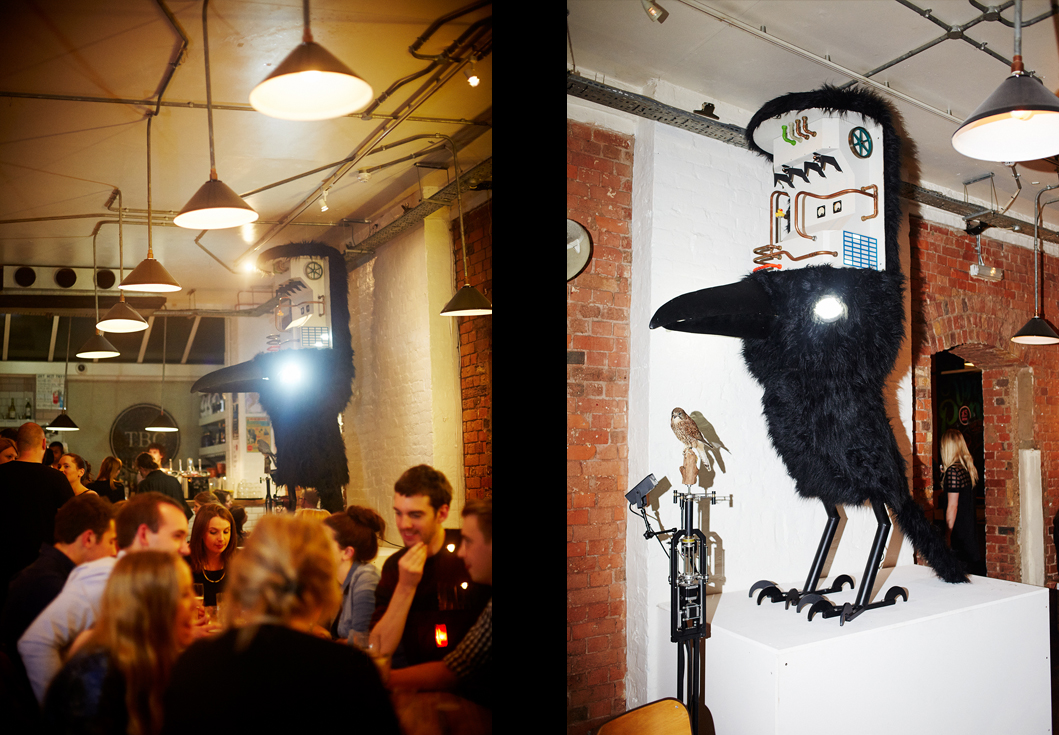 Photos of the construction process here
Download full set of Sipke's photos here