Musical house
Desperados beer wanted to convert a house into a load of musical instruments, then have a big party. The instruments were built to function for real - much better than faking it.
Riton's "Rinse and Repeat" was chosen as the track to be dismantled and then recreated by musicians playing the various objects.
A great chance to make some bizarre instruments. In the very first meeting we decided it would be essential to build some laser blenders...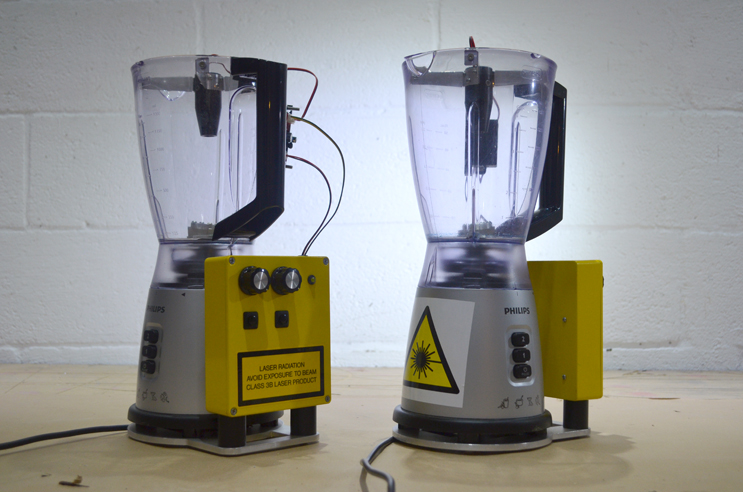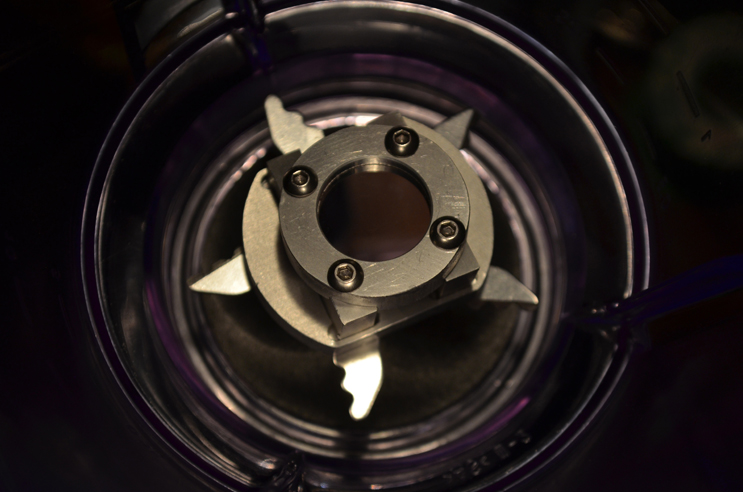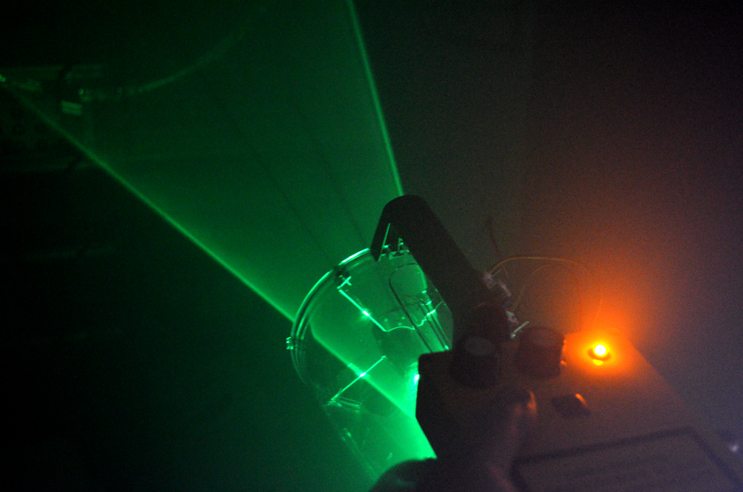 All the instruments sent MIDI data back to a central computer, which then controlled notes, tempo, filters, loop lengths, arpeggiators etc, played back into a sound system spread around the house. Lighting and video projection elements were also controlled by the instruments. Will Gallia did an amazing job sorting out the software side of things. At one point during the shoot I noticed he had 15 Arduino sketches open simultaneously.
To add the MIDI functionality, I made up some handy boards which just had two button inputs, two potentiometer inputs, and MIDI out. They were simple, reliable, and flexible enough to build into most of the objects, including the cooker hob synth, oven door controllers, laser blenders, musical railings, kitchen taps, bathroom taps, pedal bins, umbrella, modified thermostat, modified light dimmer, salt & pepper grinders, jar of jam, toaster, musical beer bottles, kettle, roller blind and saucepans.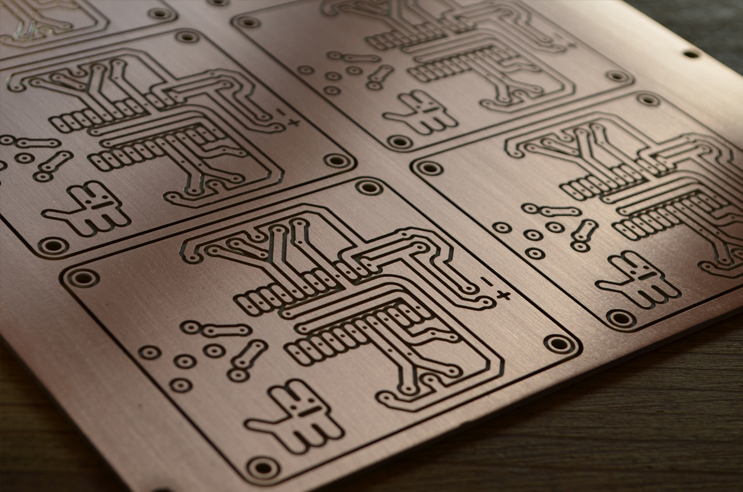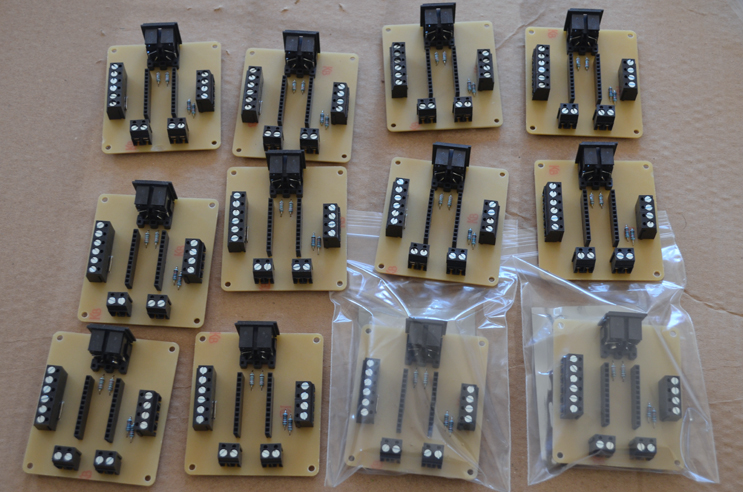 The musical staircase had pretty much the same system, but with 13 inputs. Each step had two conductive strips held apart by foam, which worked as a switch when someone stepped on it. Or when a big dog called Casper stepped on it.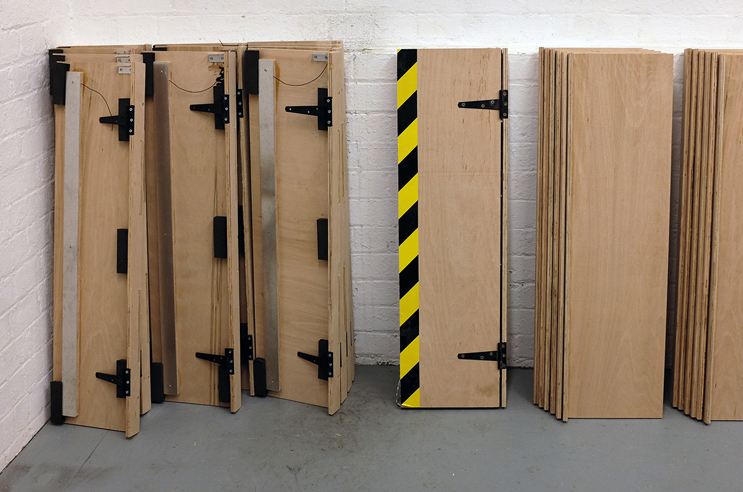 This was a great idea - a baby monitor for the CNC machine. I can check on the router from the comfort of my electronics room.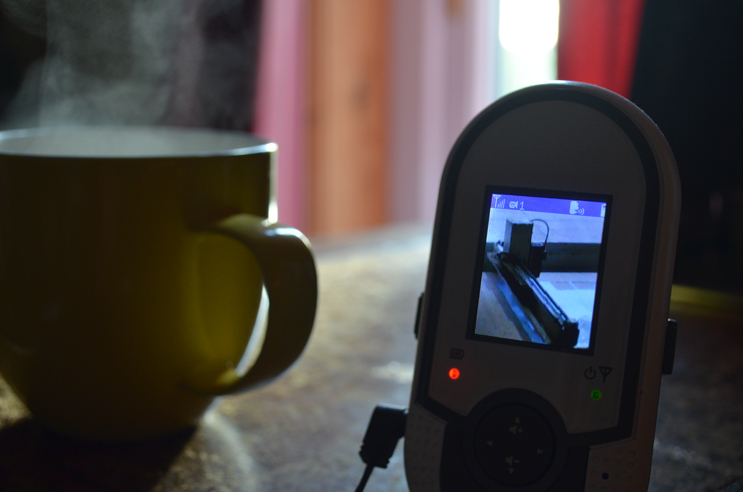 MIDI bathroom taps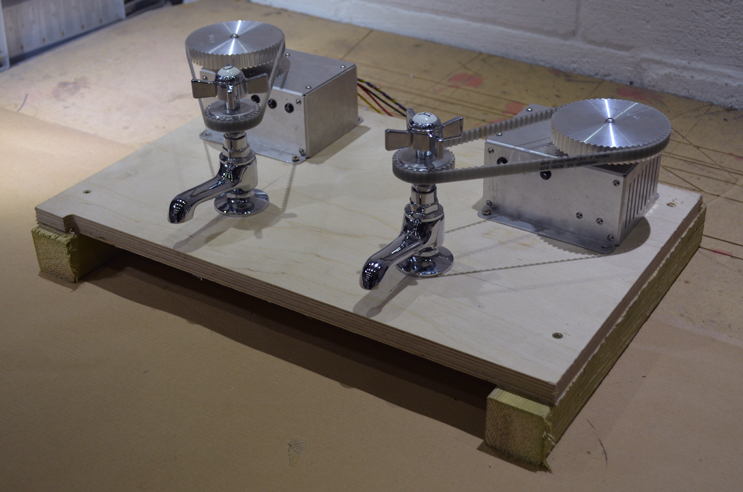 MIDI kitchen taps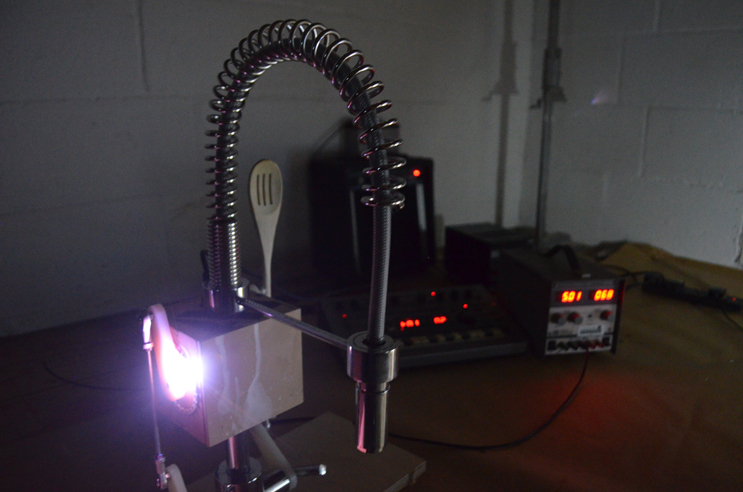 Hob synth triggering the 808. The light boxes underneath had green gel in the end, in case anyone was concerned the performer was burning their hands.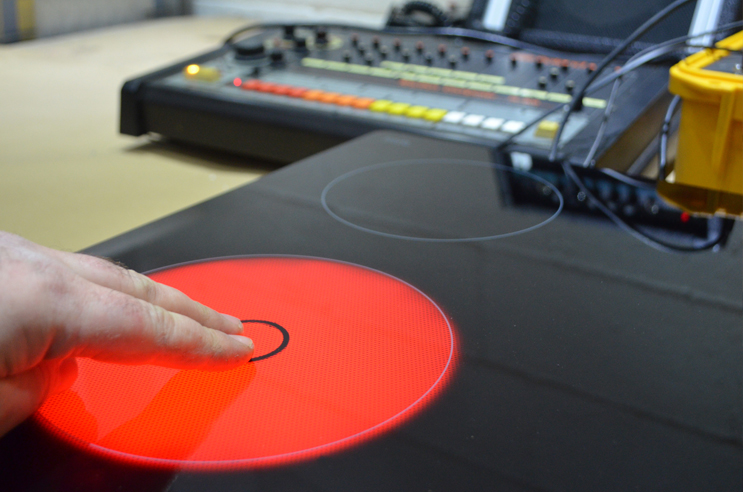 The railing lyre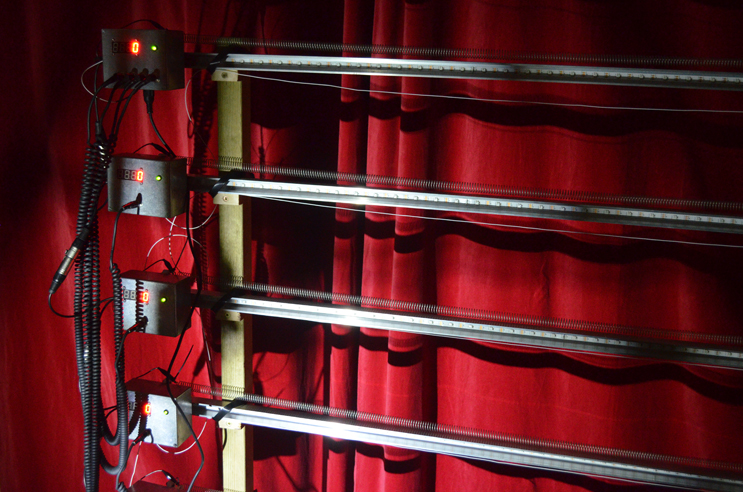 Mechanism for dancing clock. The clock hands had to spin quickly back and forth in time to the beat (120BPM). Two central locking actuators were used, one driving a set of gears to ramp up the speed for the minute hand, the other driving the hour hand via a concentric tube, both with springs to return the mechanism. All designed and made in one day with parts from stock.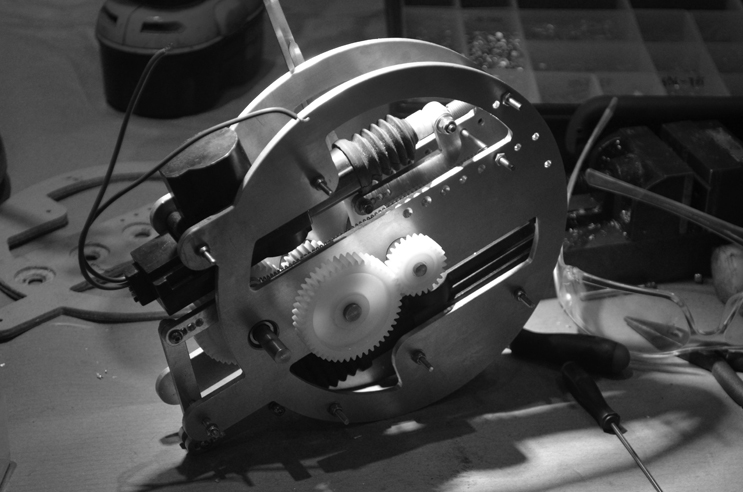 The bass bins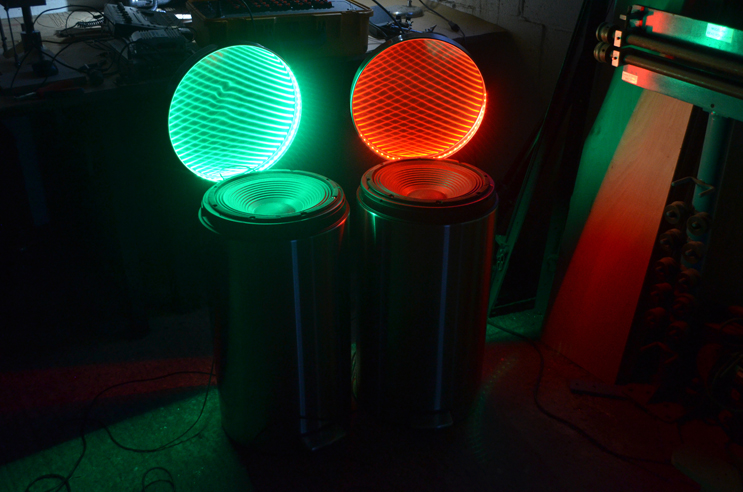 This 5m long mystery machine was cancelled due to concerns the target audience might not understand exactly what it was doing, but remains the most awesome of the items built for this project. It will definitely be completed at a later date.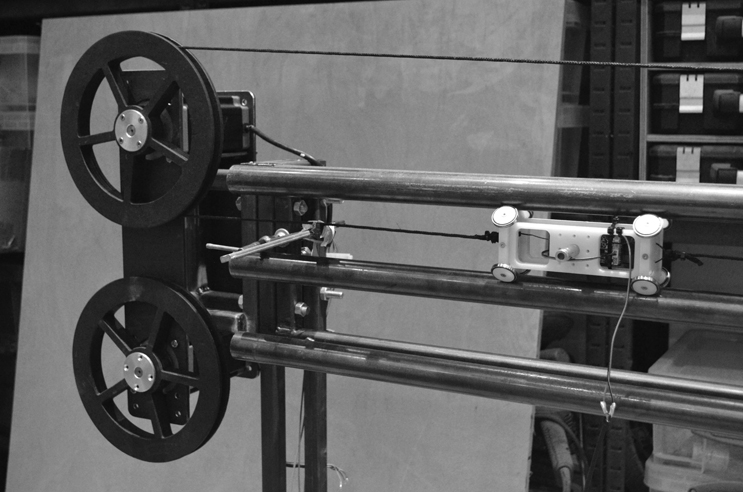 Shoot in East London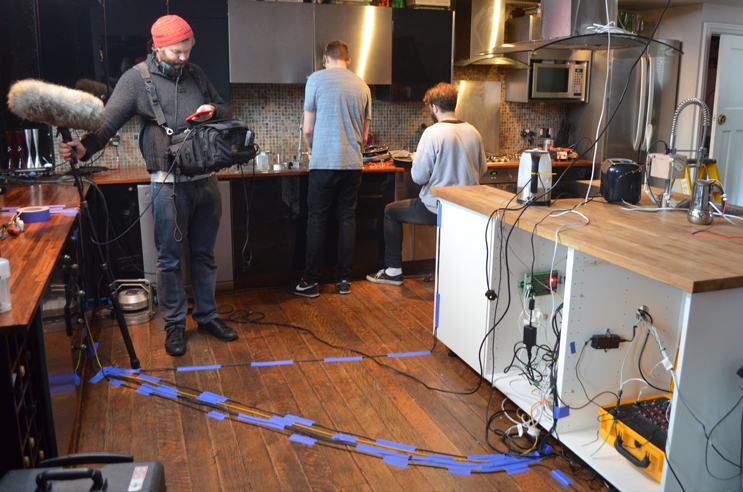 The brief requested a DIY aesthetic to the instruments, which often meant making everything really robust and well-made but then covering it in cardboard and duct tape.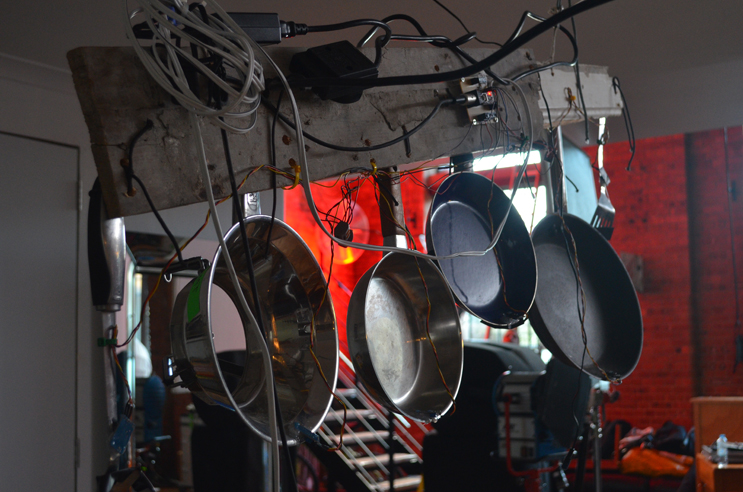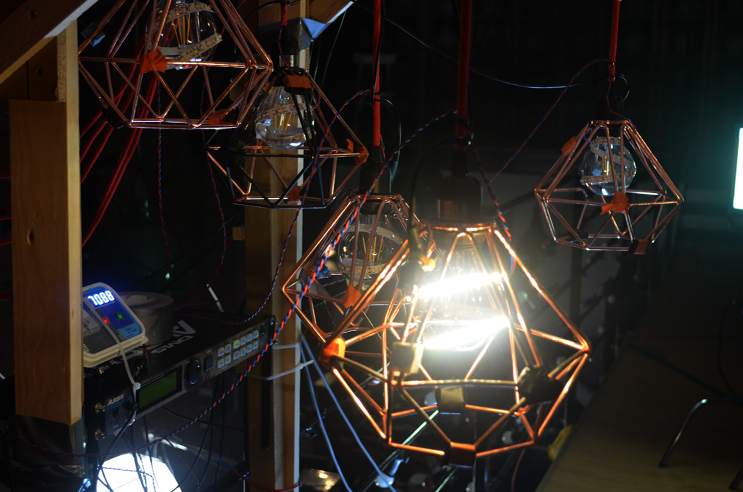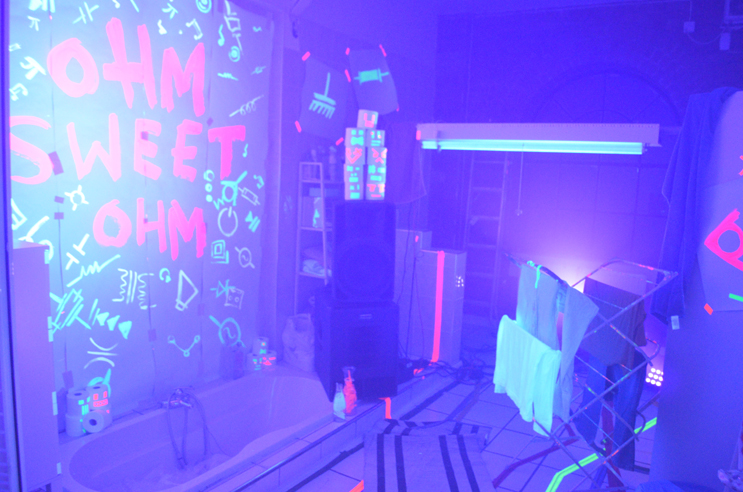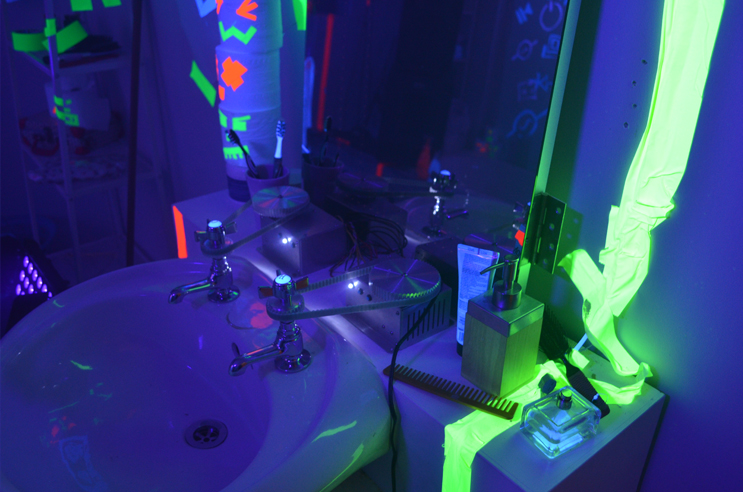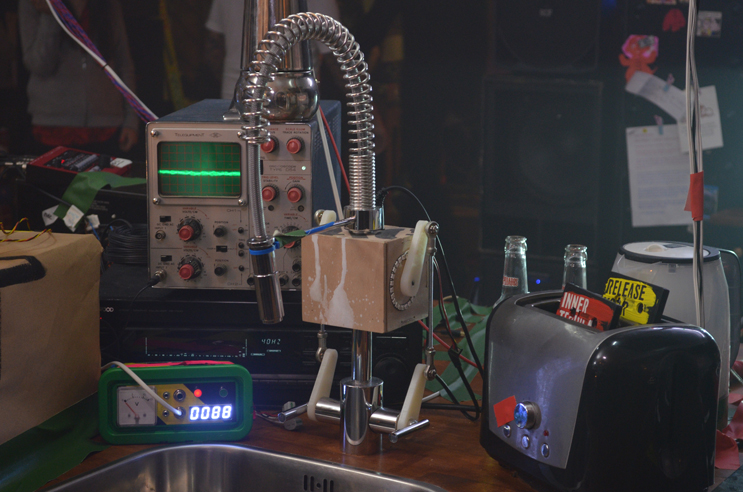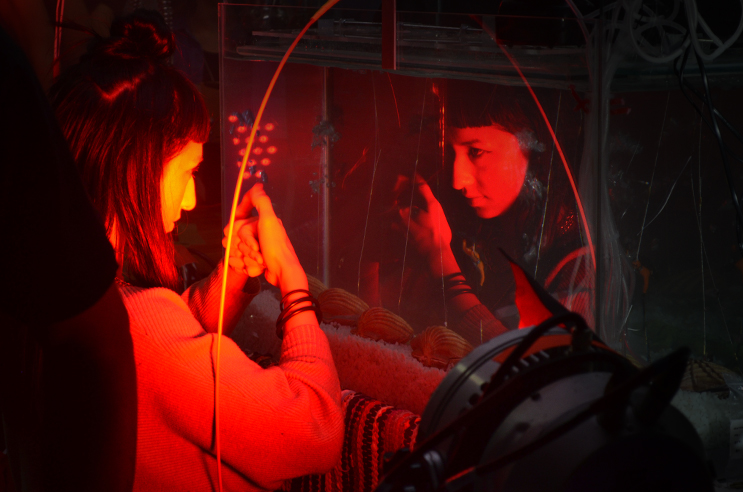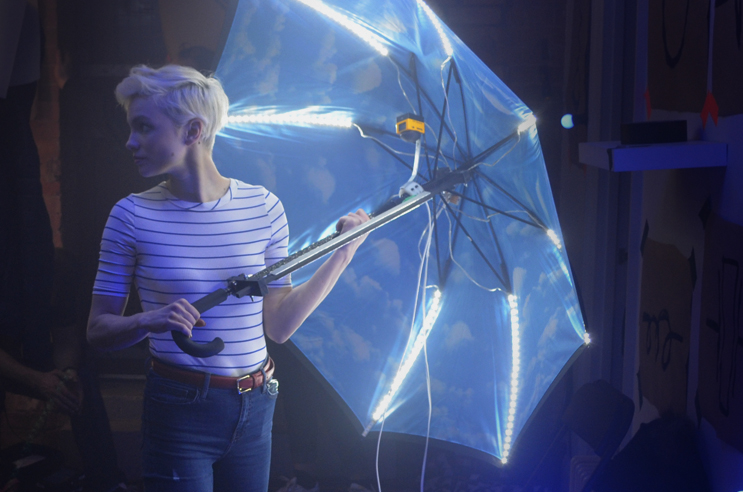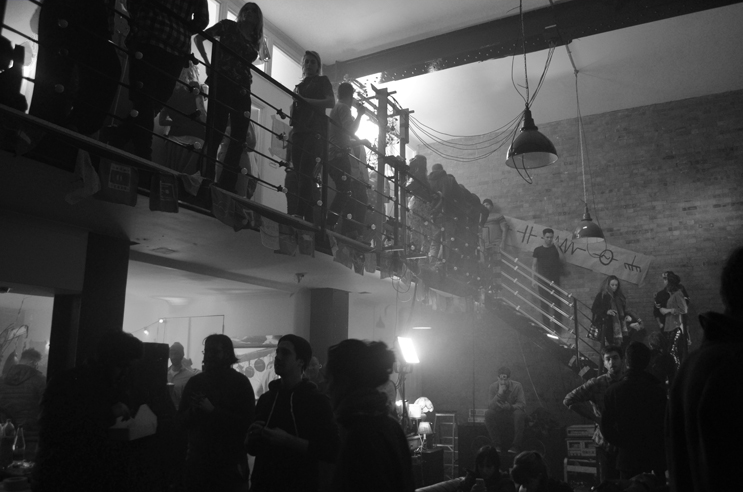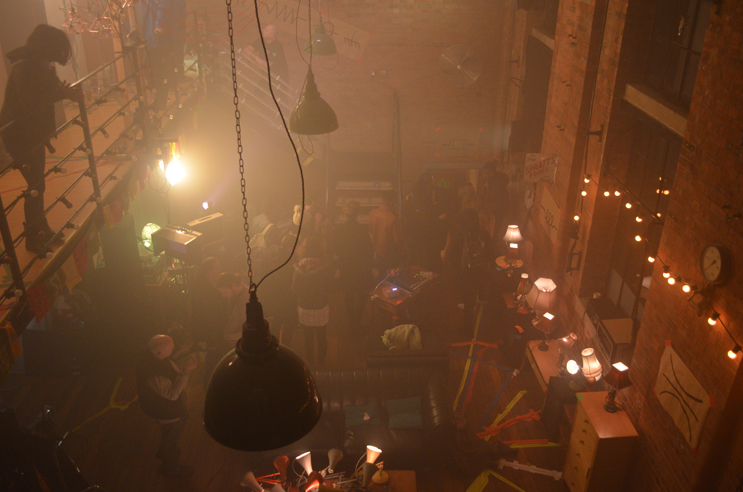 Cool stuff made by: Is This Good? / Studio Tekto / Nervous Squirrel
Production: Partizan
Agency: We Are Pi
Client: Heineken
Big thanks to: Chris, Maz, Tim, Emily, Nicole, Hannah, Will G, Will C, Jack B, other Jack B, Jamie, David, Michaelia, Steve & everyone else.
We still have the instruments, so let us know if you want us to organise a party at your house.
The musician called in on the shoot to hear his track being performed. I would have asked for his autograph but had nothing to Riton.