Metalwork for Marcus Lyall's huge LED sculpture 'In a Heartbeat'
A nice fabrication project for Marcus, who makes fantastic interactive light sculptures when he's not designing shows for the Chemical Brothers, or doing other interesting stuff.
My involvement was to make the main steel structure.
The video below shows the first time we switched it on, before it was installed in the reception area of a big new flexible working space in Liverpool Street, London. Note these were the first test patterns, without diffusion inserts and not necessarily the artist's final programming, but still pretty awesome...
The very first step was to purchase a ring rolling machine. HOORAY! I've wanted one for ages.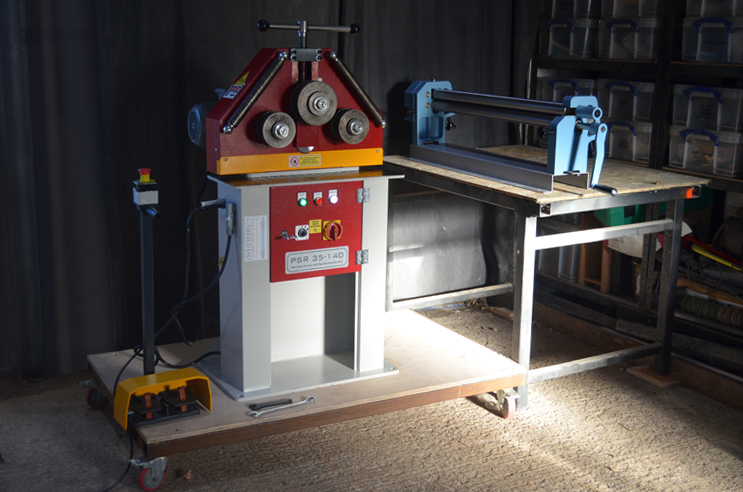 Ideas were sketched in Cinema 4D, shared live via TeamViewer. A great way to talk through everything and quickly figure out dimensions and geometrical details.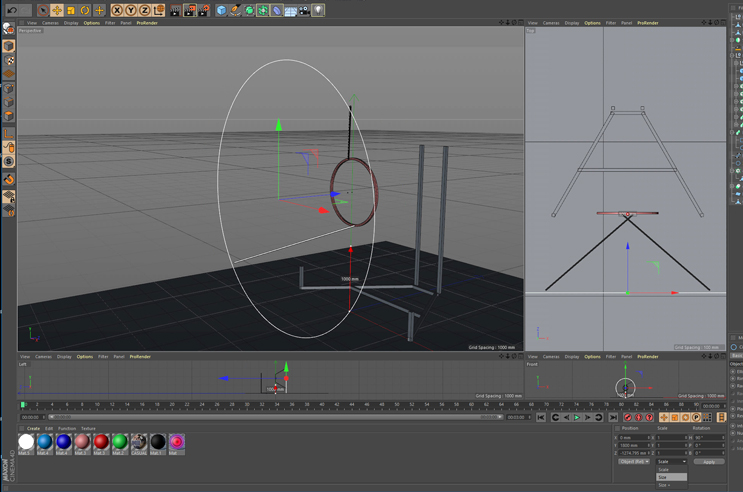 Time to make some big rings...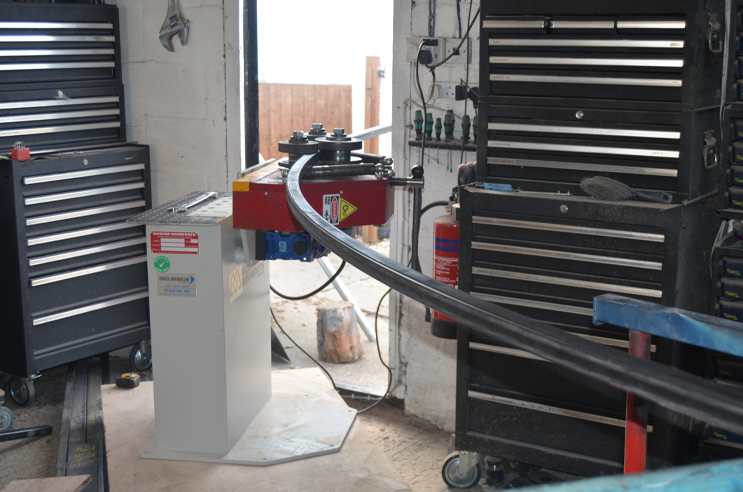 ...and some smaller rings.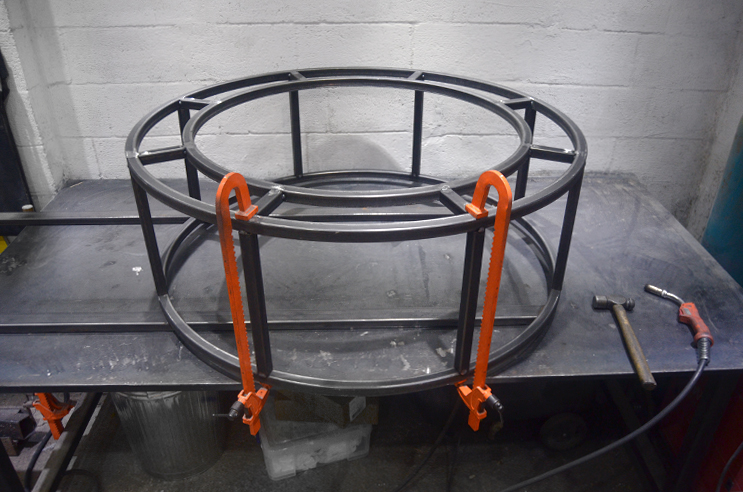 The sculpture had 64 spokes, each held by a little section of square bar at either end, so 128 were made, individually faced off in the four jaw lathe chuck as accuracy was important.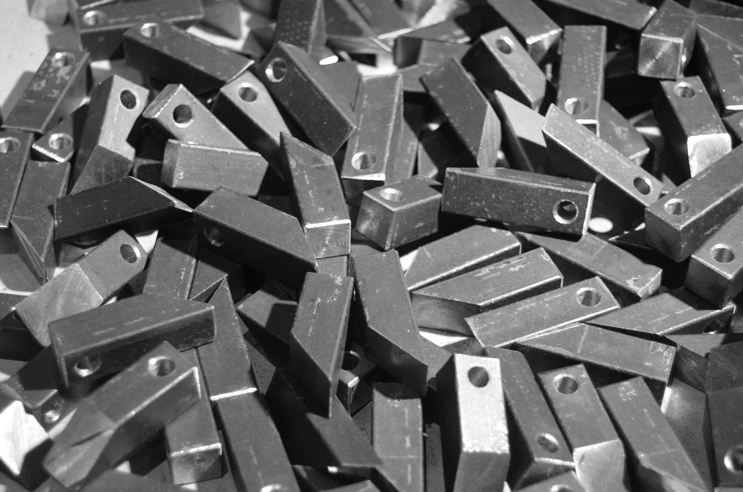 The spokes were sections of anodised aluminium channel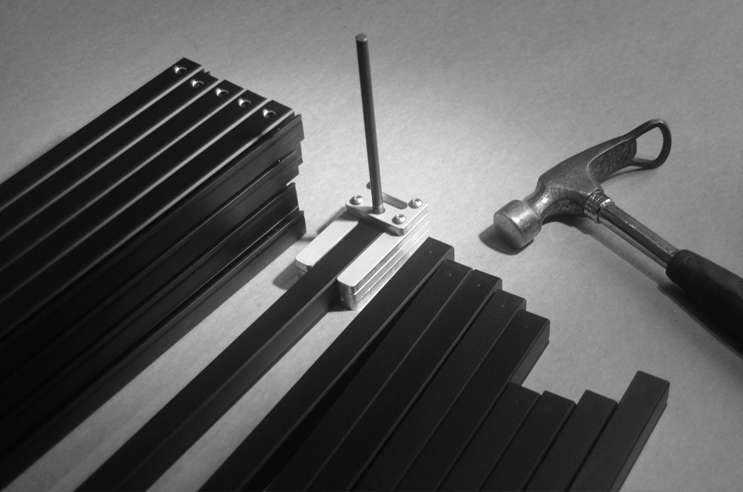 Each section of channel had a strip inserted to diffuse the light from the LEDs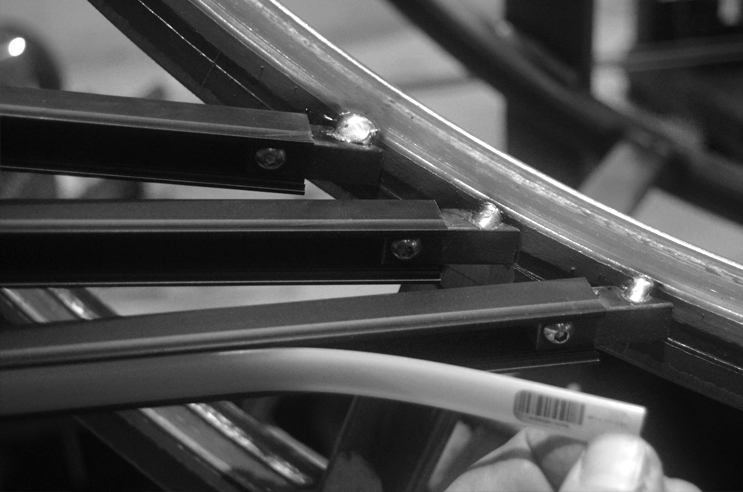 It was a fun challenge to work out the angles of the spokes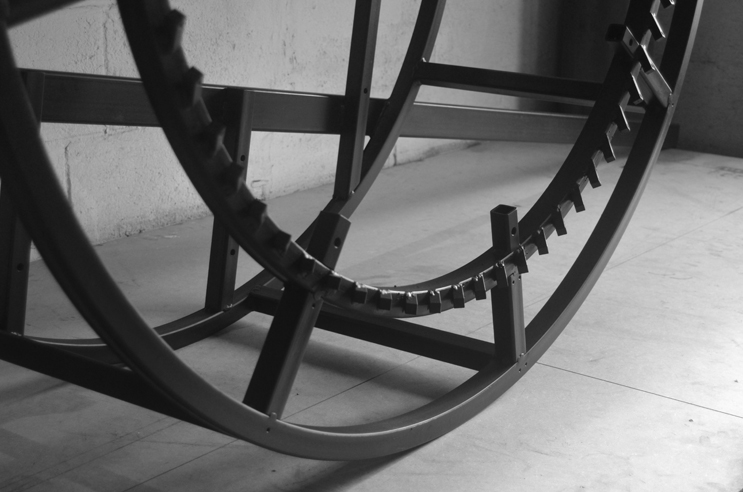 The casing for the electronics was shaped using slip rolls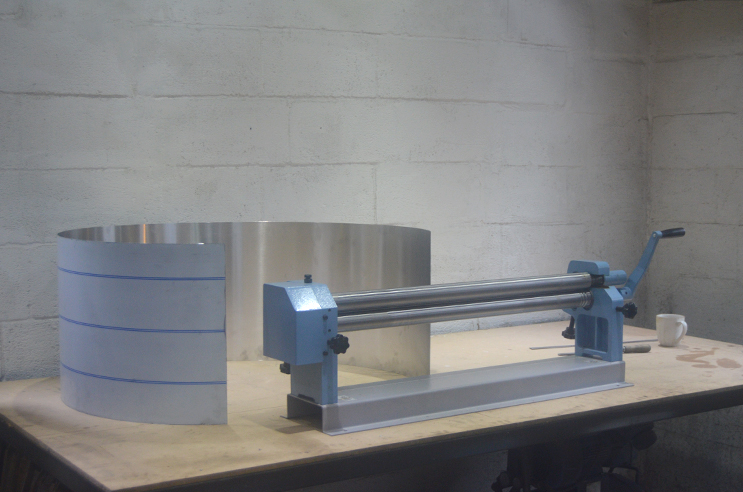 Once the metalwork was complete and painted, it was transported to Here East in the Queen Elizabeth Olympic Park. The trick to putting it together was to assemble the lower half...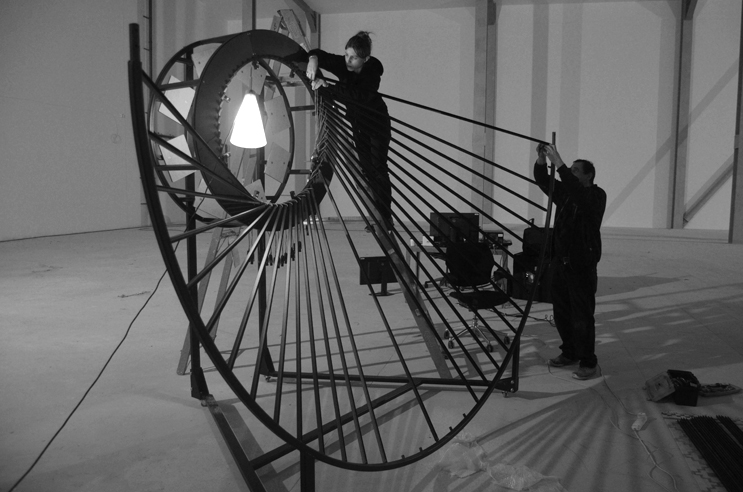 ...tip it horizontally...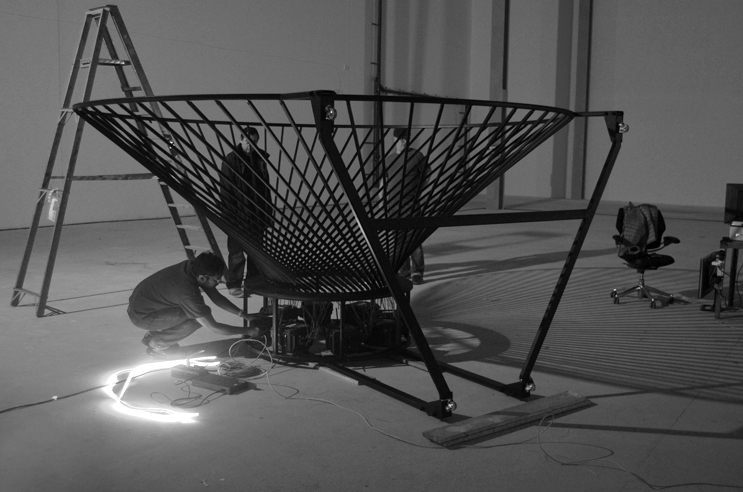 ...then lift it up again. Easy!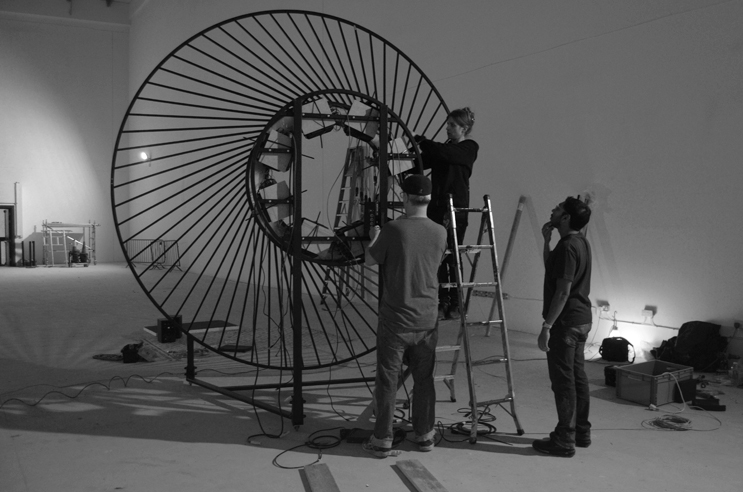 Marcus, Cecile and Harish did a very good job of putting the electronics and programming together - it all worked perfectly when switched on for the first time. The test day was very enjoyable, chatting whilst sticking LED tape in all the channels. Conversation topics ranged from John Conway's work in higher dimensional geometry to Leigh Bowery's costumes.
So I have a ring roller now - get in touch if you need any circular steel things!