Pizza Hut "Taste Freedom"
Just look at this beautiful pipe threader: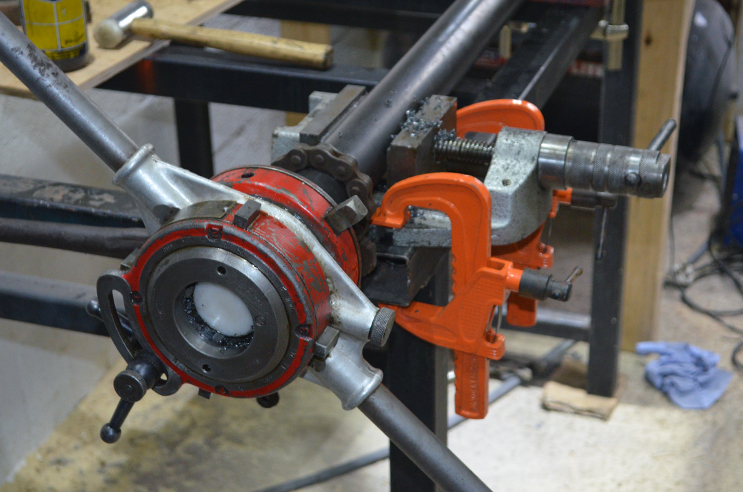 Here it is again, cutting an external 2" BSP thread on a section of mild steel tube. The 2 inch no longer refers to a particular dimension, as originally this indicated the internal bore of the pipe, but thinner modern pipe wall thicknesses have since rendered this obsolete.
It's a bit like Vivian Stanshall's shirt: "Three weeks? But the sign outside says 59 Minute Cleaners!" "Yes, that's just the name of the shop..."
British Standard Pipe threads can be tapered or parallel. Note the nylon plug hammered into the end of the pipe to stop it distorting while being cut - probably not necessary with thicker walled tubing.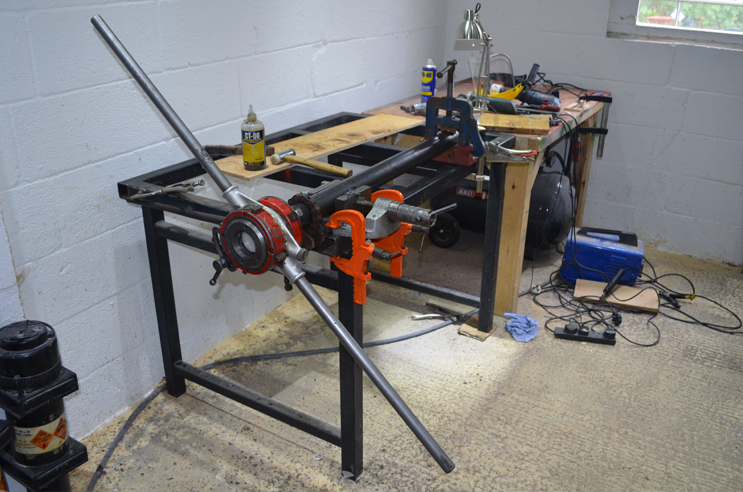 The pipes were threaded for some pretty awesome air cannons, built for an epic 40 second Pizza Hut cinema advert. Yes, they are indeed 2" bore solenoid valves.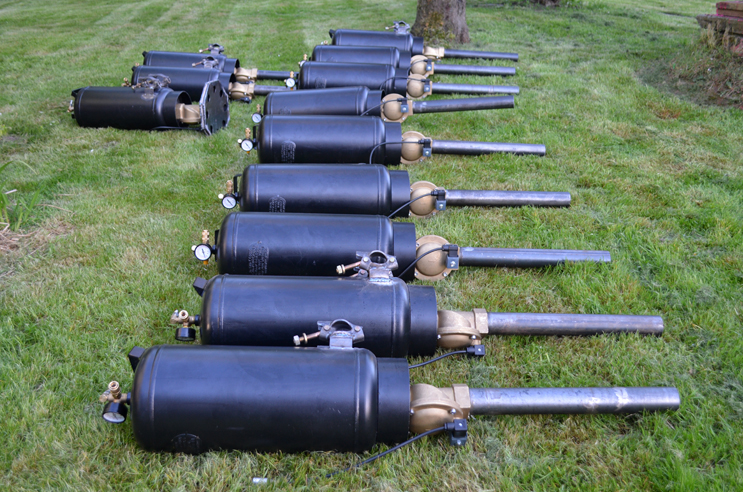 The opening shot involved a neon sign exploding, and so some frames were made that allowed explosives to be placed into the standoffs that held the glass. The neon was made by a gentleman named "Tony the Fish".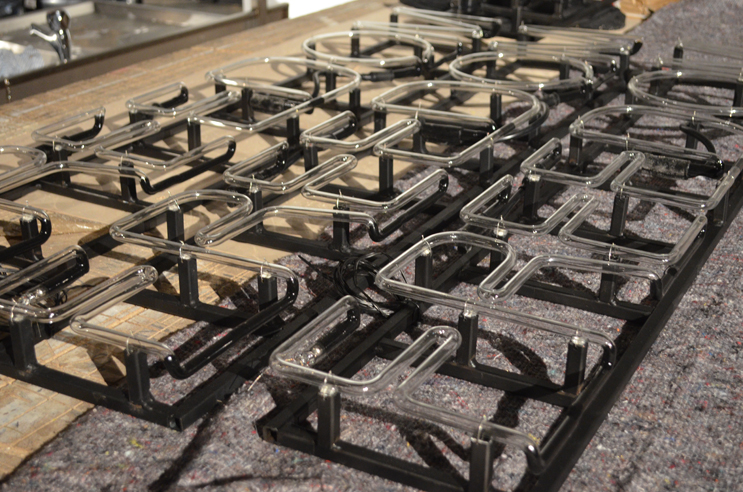 An exciting selection of pyrotechnic devices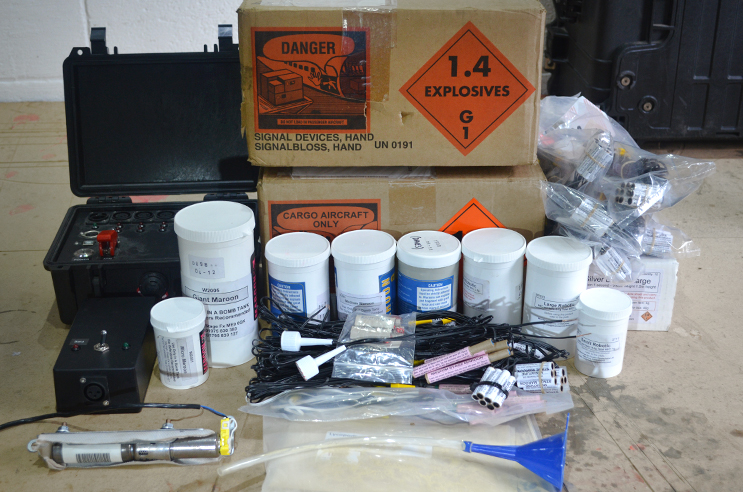 Early tests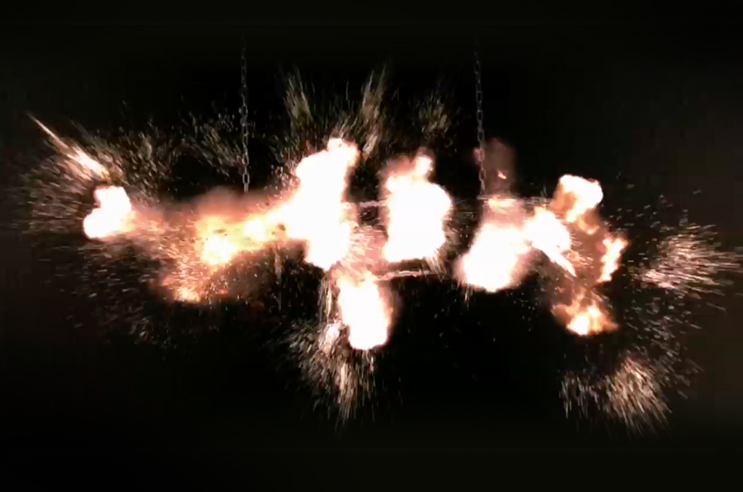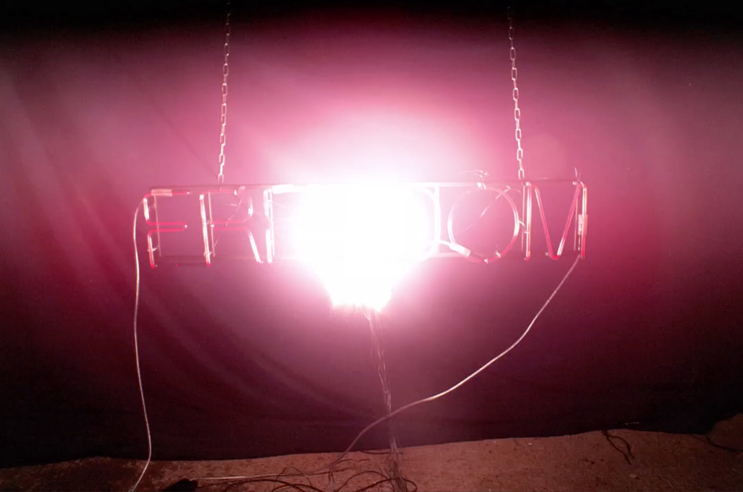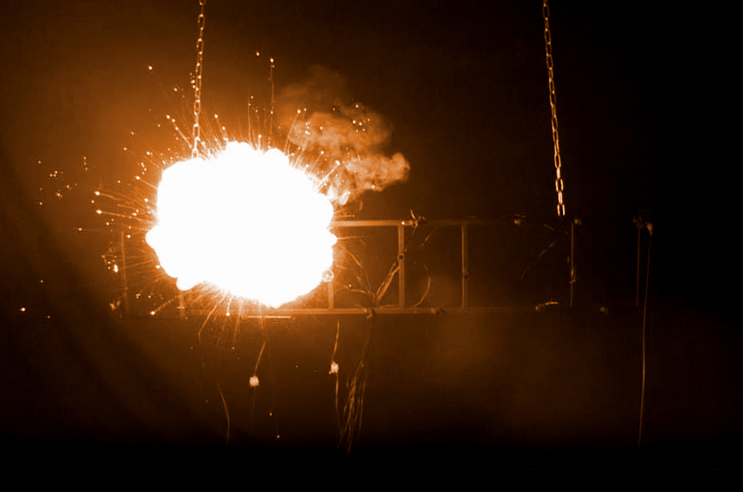 While we had the high speed camera, we happened to catch some footage of a rare breed of pigeon with an unusual defence mechanism:
One shot consisted of someone jumping out of a giant milkshake, so we made a whole lot of pink gunge.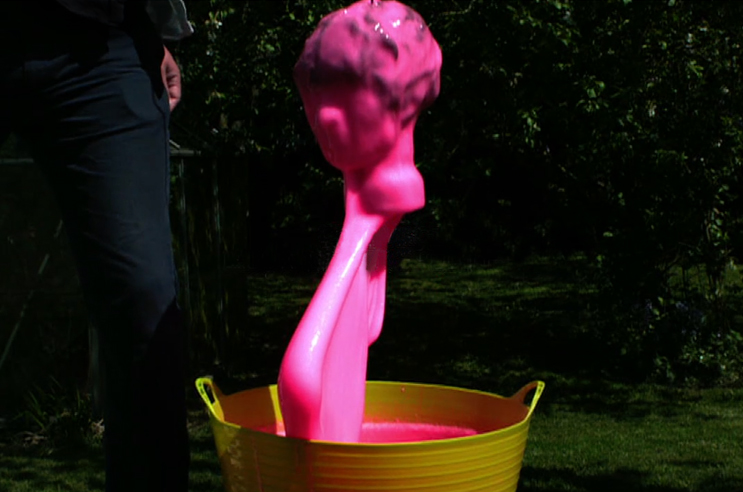 To make the neon sign flicker in a satisfying way, a vintage violet ray machine was used. Everyone felt a little healthier afterwards from its magical effects.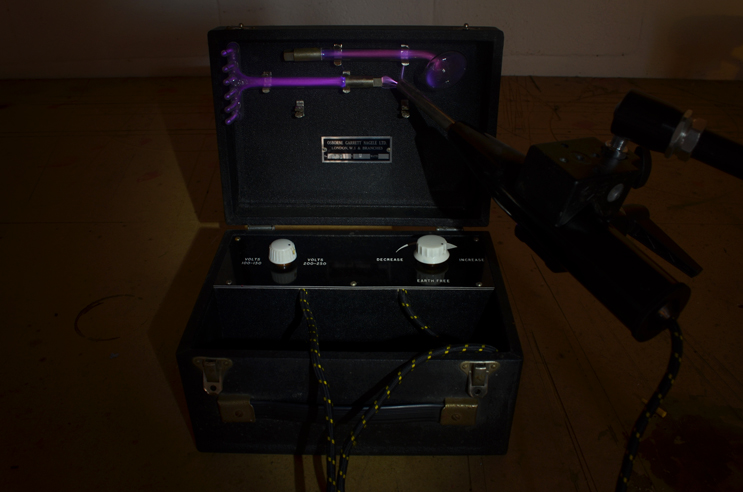 Here are three of the air cannons at the studio. Various foodstuffs were made to fly around.
Eight of the cannons were used underneath a stage, to allow a ring of air blasts to surround a dancing young person. Flour was quite expensive, so cocaine was used as a substitute.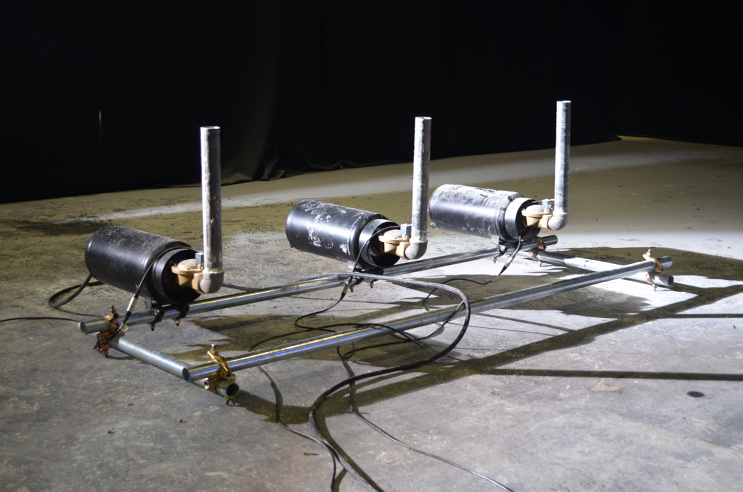 One of the pizza launchers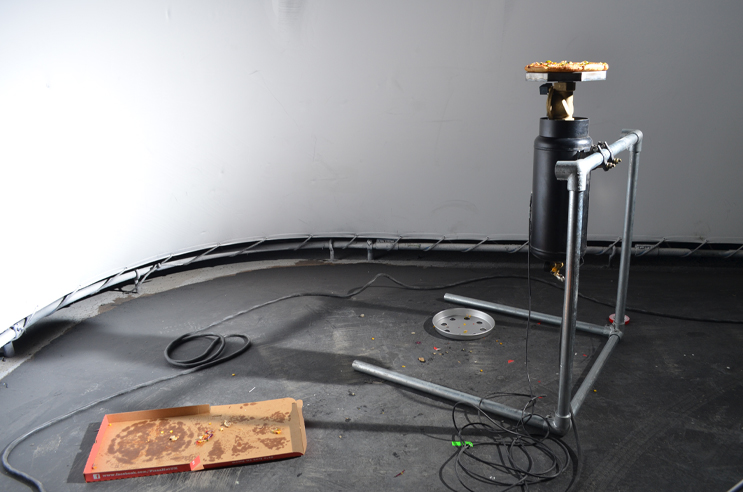 Setting up the exploding salad bar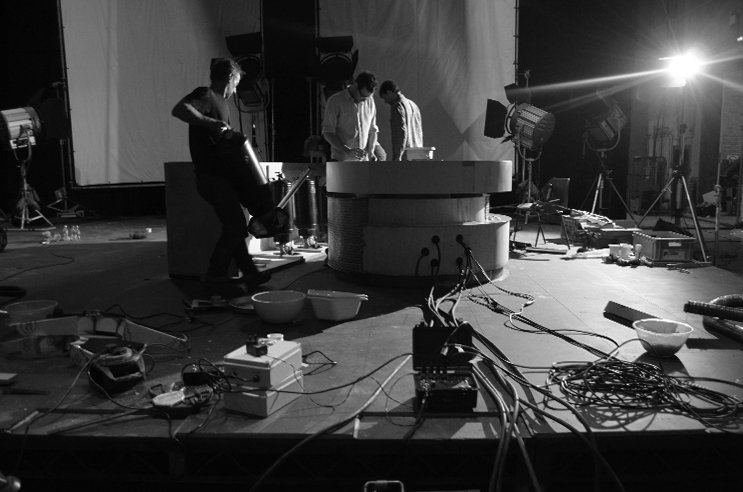 Creative plumbing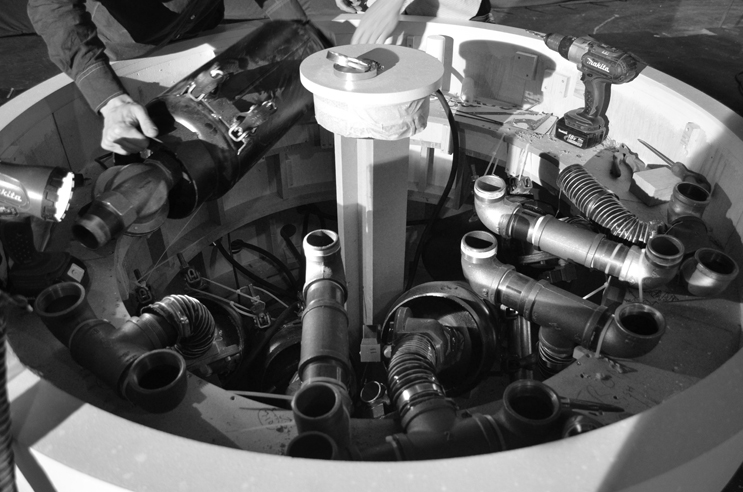 Some tests from the shoot:
This was a pretty ambitious project to complete in just over 2 weeks, but we have a good team gaining momentum at the moment, so get in touch if you need to achieve something similar.
Engineering / science / programming / fast turnaround / filmed nicely!
Director: Chris Cairns
Production: Partizan Ltd.
Art Direction and set design: Maz Staruch
Special Effects: Nervous Squirrel Ltd.
Massive thanks and unprofessional credits to: Dan, Jamie, Jason, Tim, Joe, Justin, Hannah and Zee!
Also thanks to Paul of Solenoid Spares, who supplied 12 industrial solenoid valves at very short notice.