Pyramid synthesisers
(Please note that this was a unique project for XL Recordings - I would prefer not to make any more of these. Do email if you would like a custom synth that's not pyramid shaped...)
Another collaboration with Pete Fowler - two pyramid-shaped analogue synthesisers with hand painted casings.
They began as part of an animated music video that Pete made for The Horrors, and then afterwards Richard Russell (XL Recordings) decided to commission a real life version. It was decided to make two synths in the end, one for Richard and one for The Horrors to use. They each have a catalog number, "XLRD001 001" and "XLRD001 002".
The whole project was massive fun from beginning to end - everyone involved was really nice, complete artistic freedom was given, lots of enthusiasm and encouragement from every direction! Once they were finished, Nathan Pask took these great photos: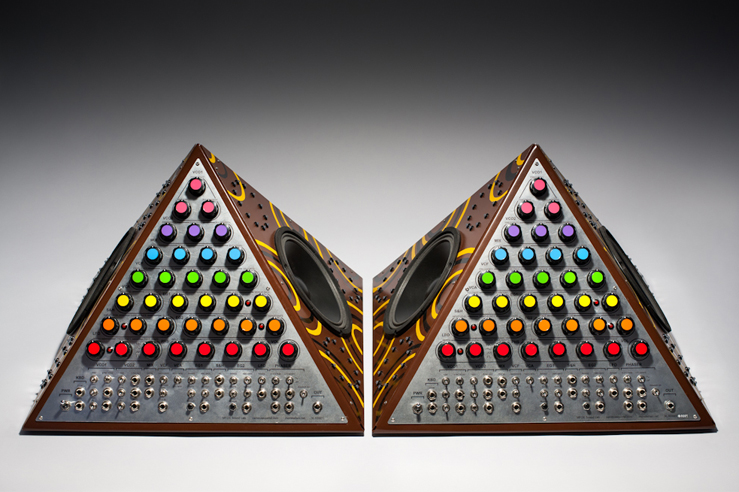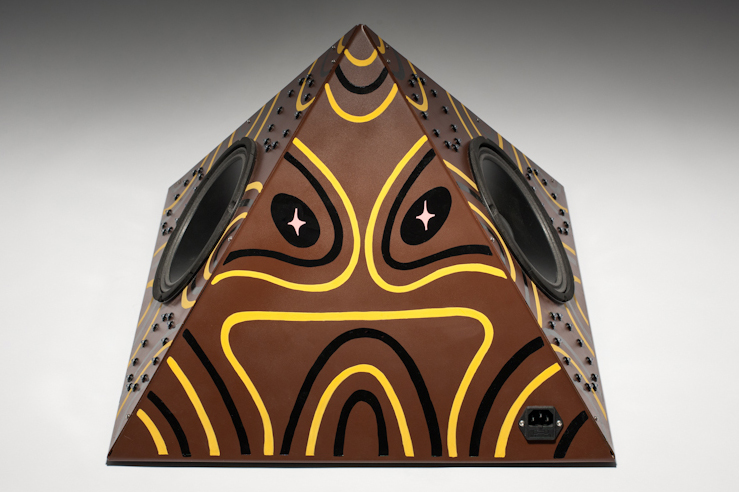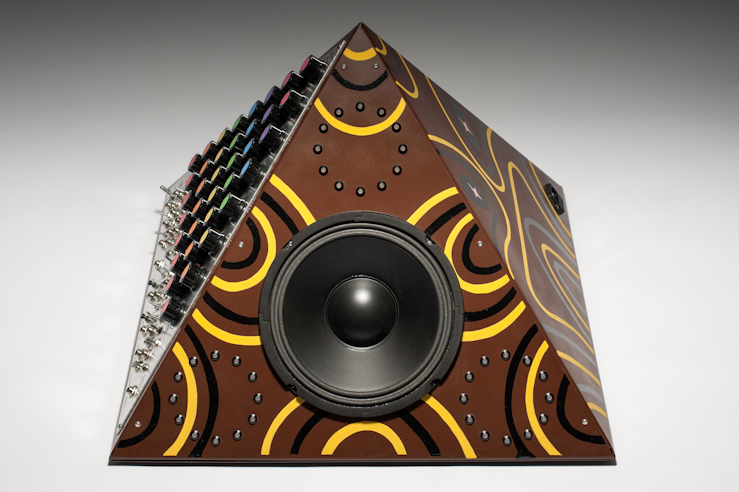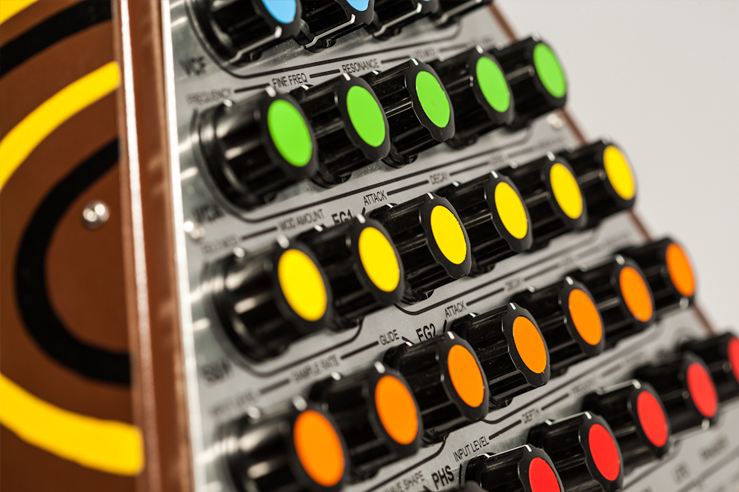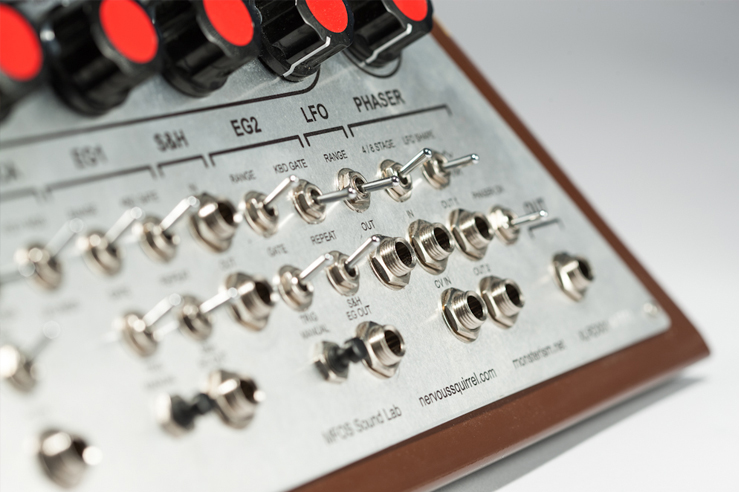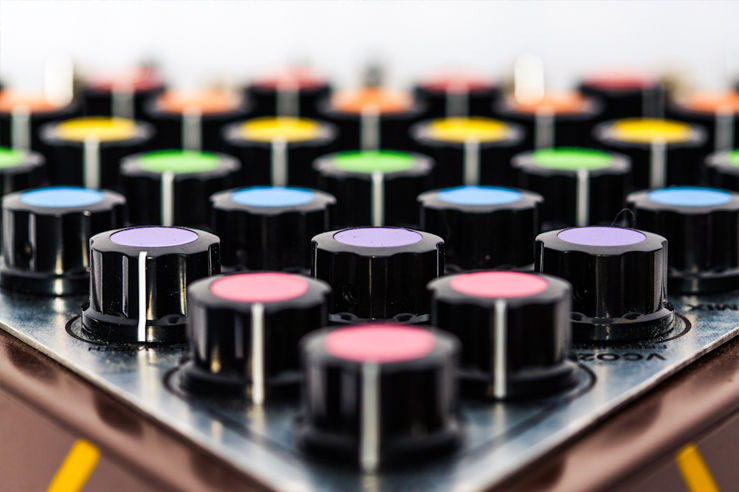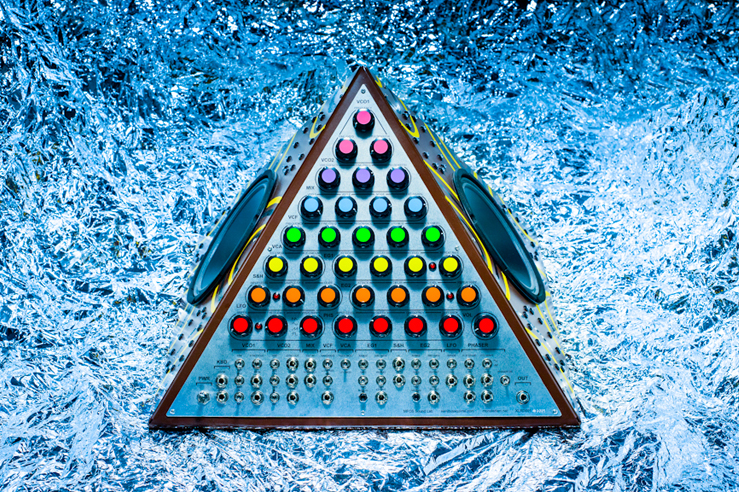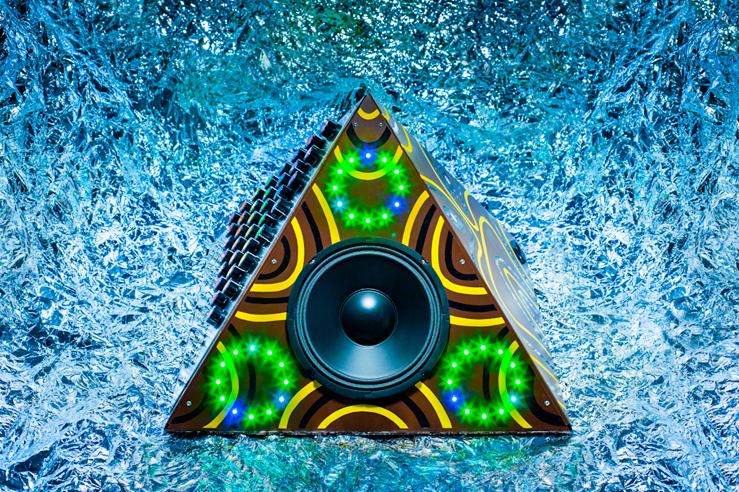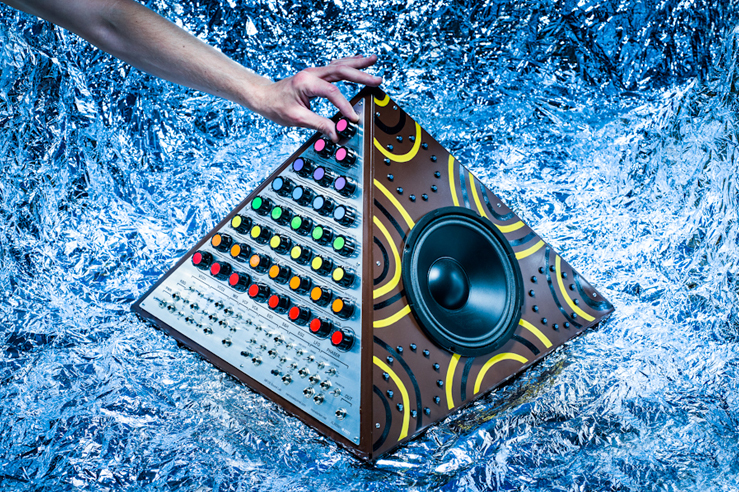 Each synth contains a Sound Lab mark II, built from a circuit board sold by Music From Outer Space. This provides each synth with two very stable VCOs, a state variable VCF, two envelope generators, VCA, LFO, patchable sample and hold, white noise generator and an audio mixer.
There are plenty of switches and sockets for creative signal routing, and external inputs to process your microphone, guitar or electric ocarina. Control voltage inputs allow other synths and sequencers to control different parameters. Each pyramid also has a MFOS 8-stage phaser, built in speakers and 72 colour changing LEDs.
As well as designing the original concept and overseeing the creative development of the synths, Pete hand painted the casing artwork, including a subtly different spooky face on one side of each unit.
It's always a pleasure working with Pete, with whom conversational tangents can cover a wide variety of subjects, from talking crows to boat building. Last year we worked on the electronic Van Orlax project, which was also a lot of fun.
Here are a couple of stills showing the synth in the original music video: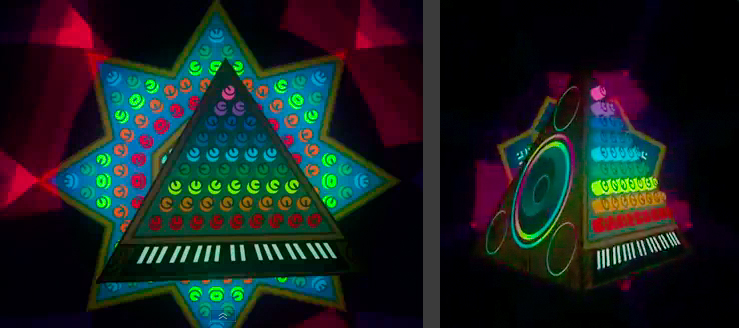 Here's a video of some knob twiddling:
Photos of the construction process can be found here
If you are the owner of a pyramid synth, or you are simply curious, you can download PDF operating instructions here
If you would like to commission a synthesiser or musical instrument please get in touch! Email dave [at] this website.