Trailer synth
I met my good friend Bruce Knight about 7 years ago, and one of the first conversations we had was about a potential project using some old organ pipes that were in storage at his theatre.
In October 2021 Bruce secured some funding for his idea, and brought the pipes over to my place, strapped to the roof of his car.
This was a wonderful project to work on - I was given complete freedom, no interruptions, and the brief was basically just "make something cool".
A few weeks later it was all done and ready to start its December tour of local towns.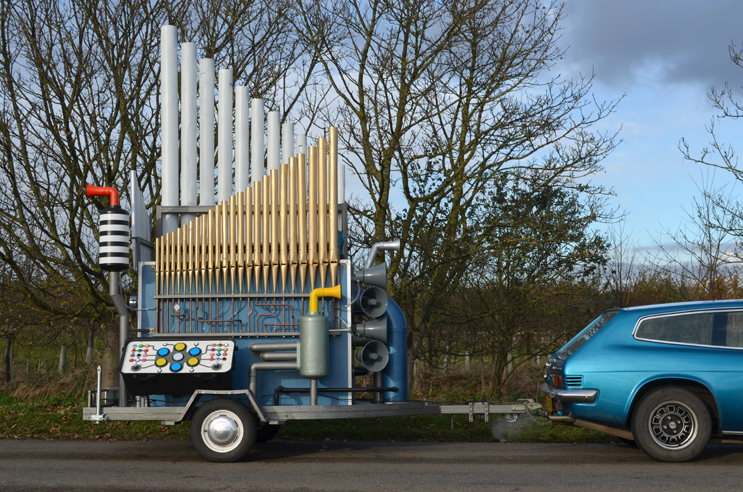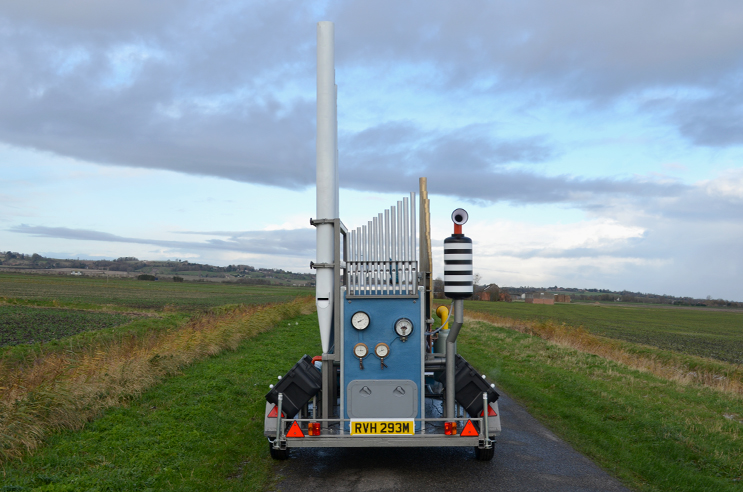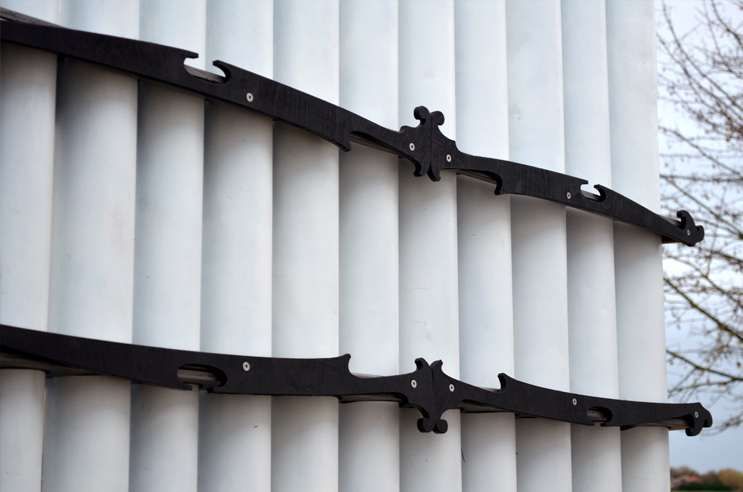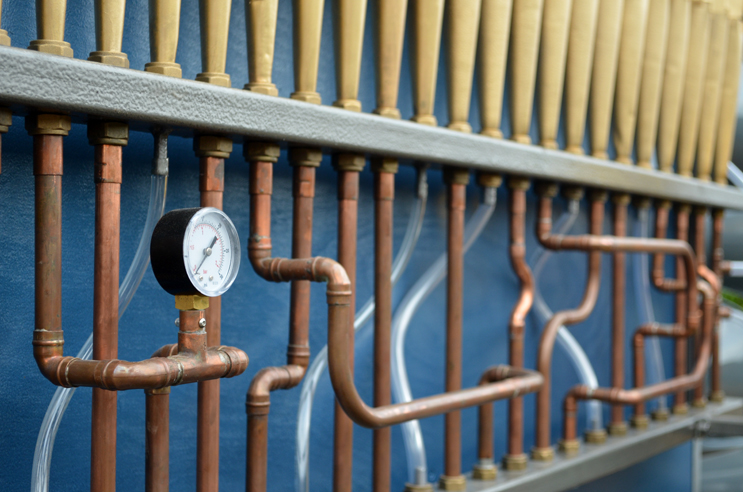 The trailer has two control panels with a total of 70 buttons and four joysticks. These activate a variety of sounds, from chromatically tuned snippets of fairground organs to strange sound effects and electronic noises.
The control panels were designed to be used by small children and members of the public to create chaotic but satisfying music with minimal effort.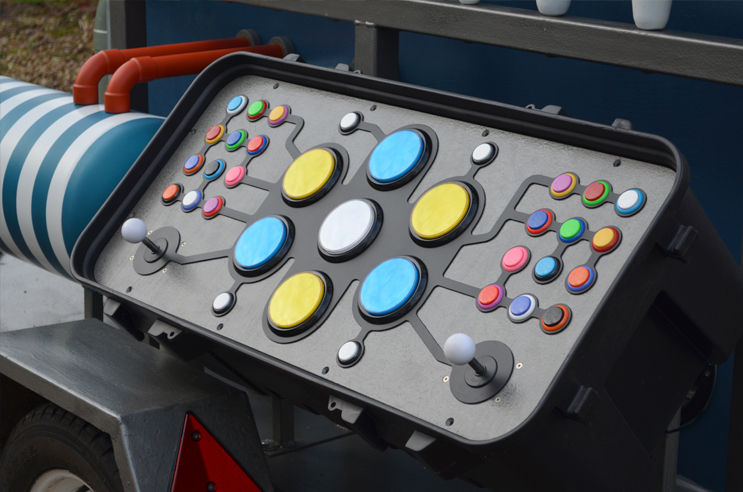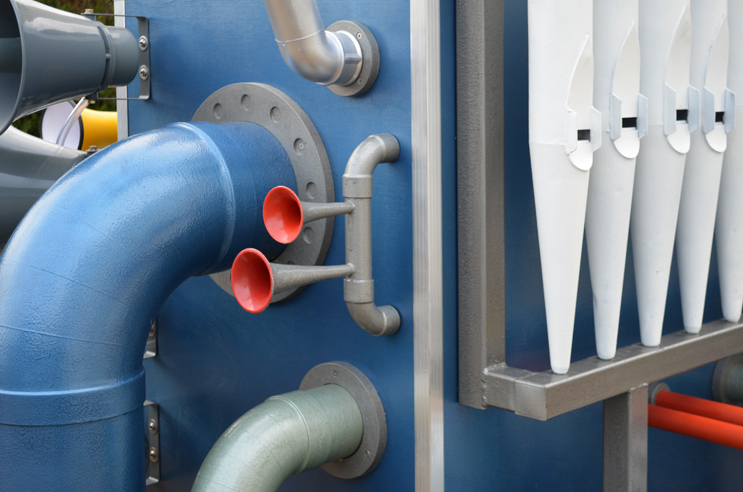 The owl is mounted on a windscreen wiper motor and does a little dance every three minutes.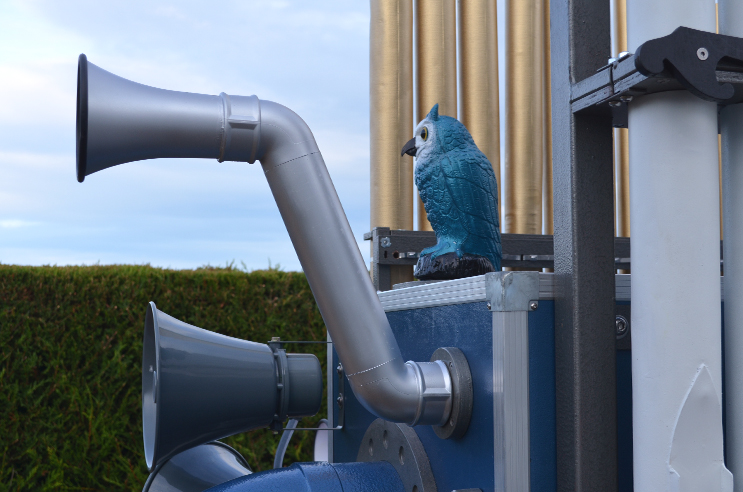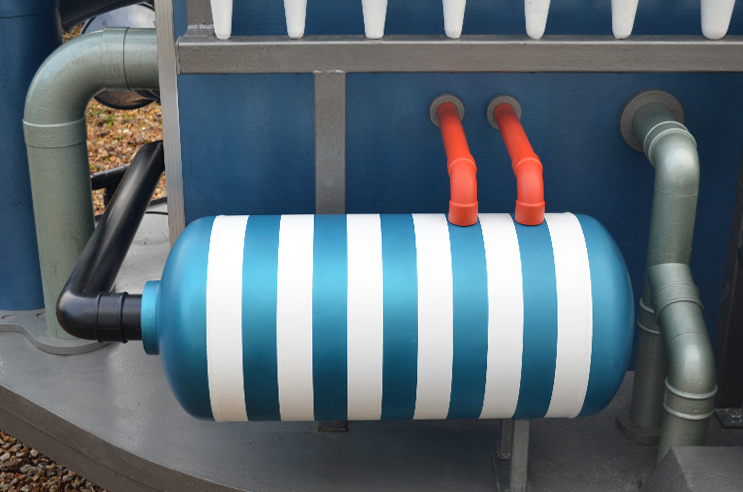 I had wondered how the organ pipes had become so damaged, then realised that most of them are made of lead. They're very soft - about the consistency of warm easter egg chocolate.
To remove the worst of the dents I made a load of different sized plywood circles, then bashed them down the pipes with a metal bar.
Whilst restoring the pipes I found a couple of labels that said "Wolverhampton Crematorium", so the organ must've had a life even before the theatre. Probably playing slow, sad songs.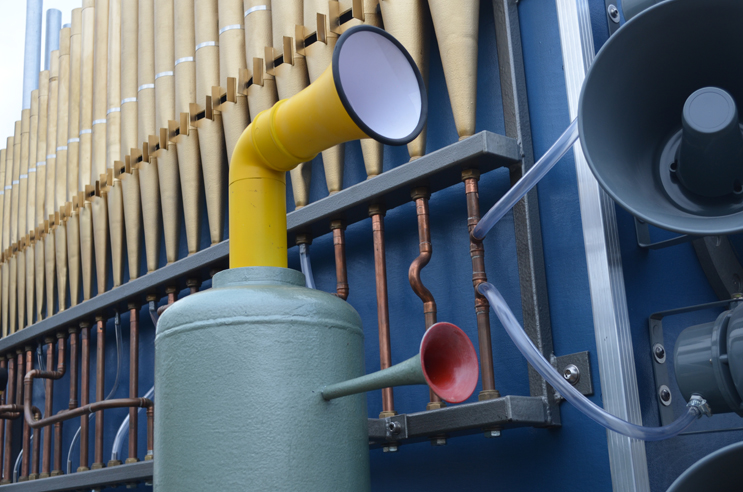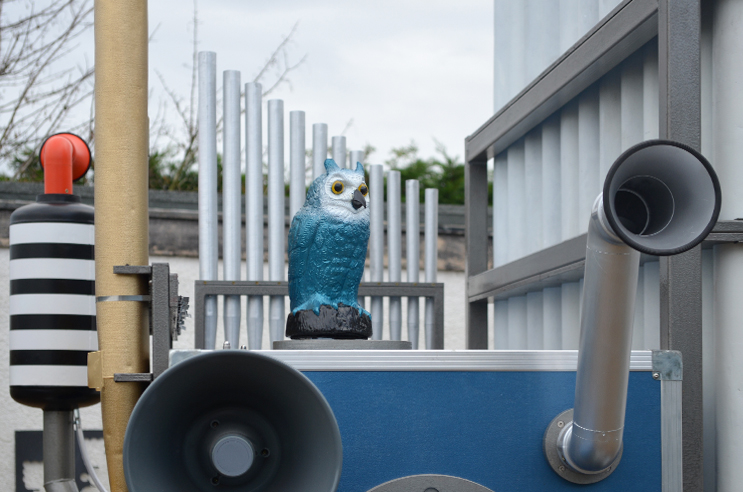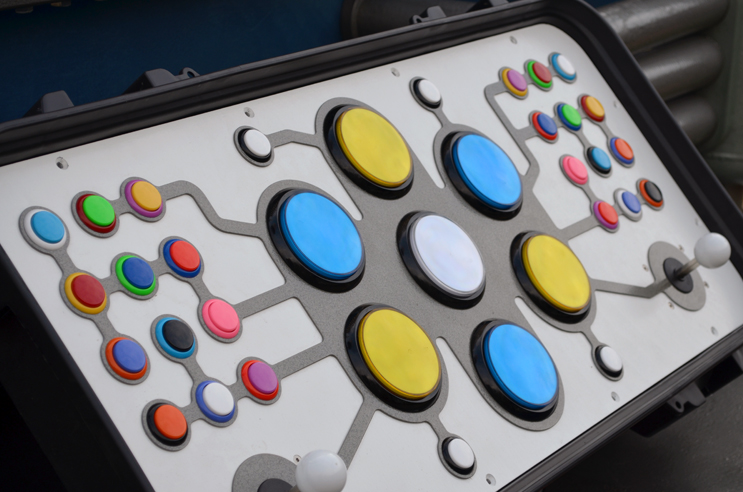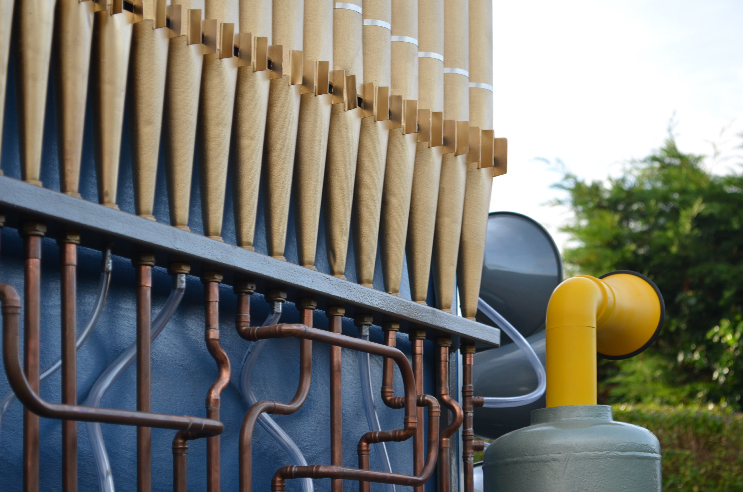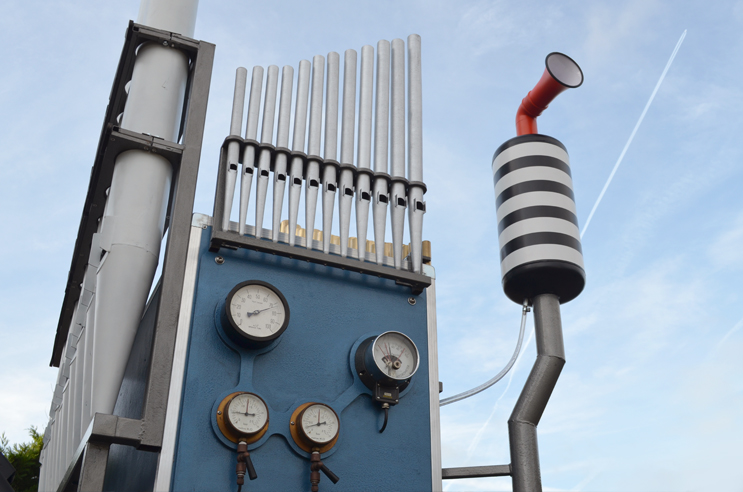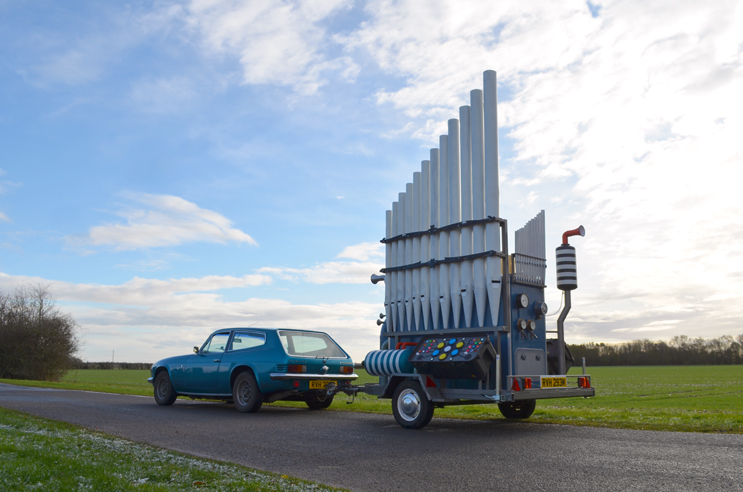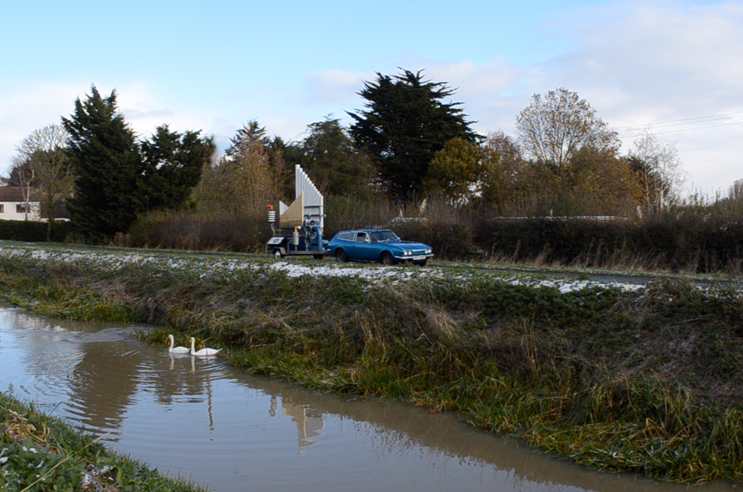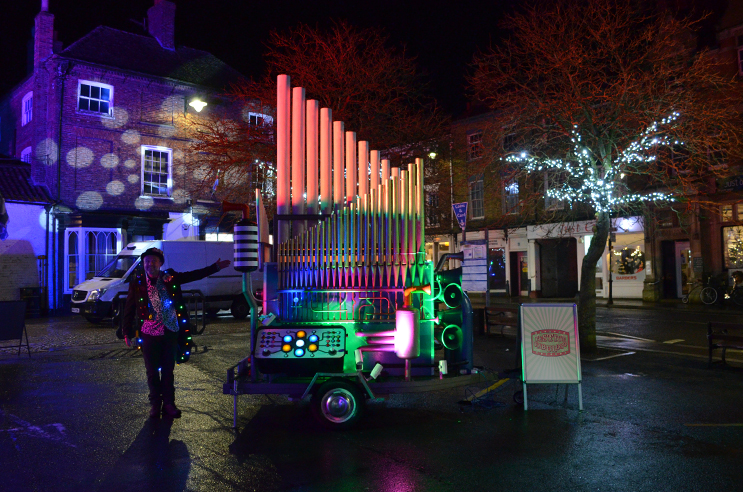 During this project I was keen to fit a towbar to my car, which proved trickier than initially anticipated. I was helped massively by Luke Garratt, who very kindly donated a lot of time, expertise and Scimitar parts to the cause.
Luke showed me how to remove the petrol tank and then cut out a large section of the chassis at the rear, so that we could weld a less rusty section into place. All sorted now! Expect more trailer-based sculptures in future.