Weather controlled electro-mechanical sound installation
The Meteorphonium, commissioned by Boag's Brewery, Tasmania.
Composer and audio specialist Nick Ryan was asked to create a "site specific musical sound installation that generates a live composition from real-time weather data." Artist and software engineer Daniel Jones was brought on board to attach MIDI to the clouds. My involvement was to build the aluminium structure and mechanical / control elements.
Photo credit next 4 photos: Nick Ryan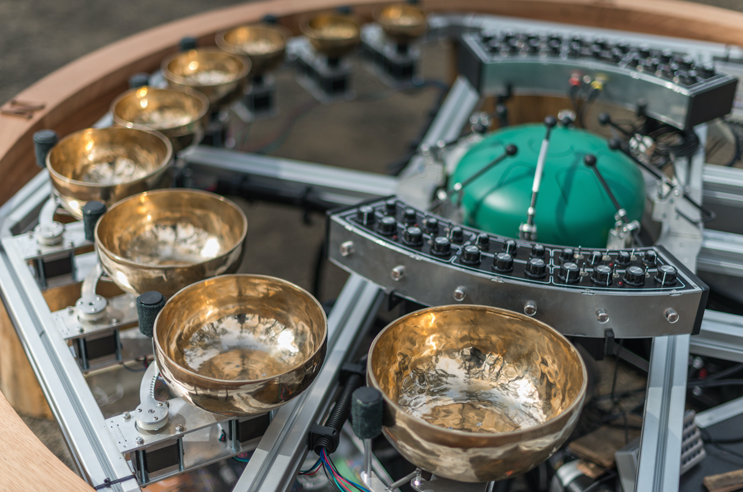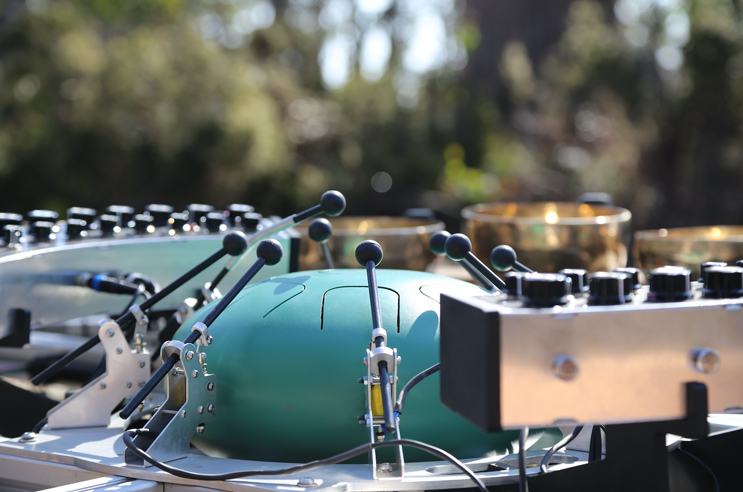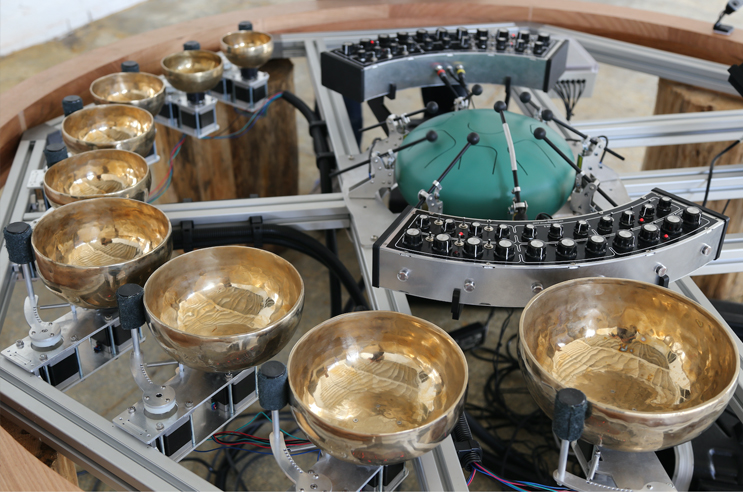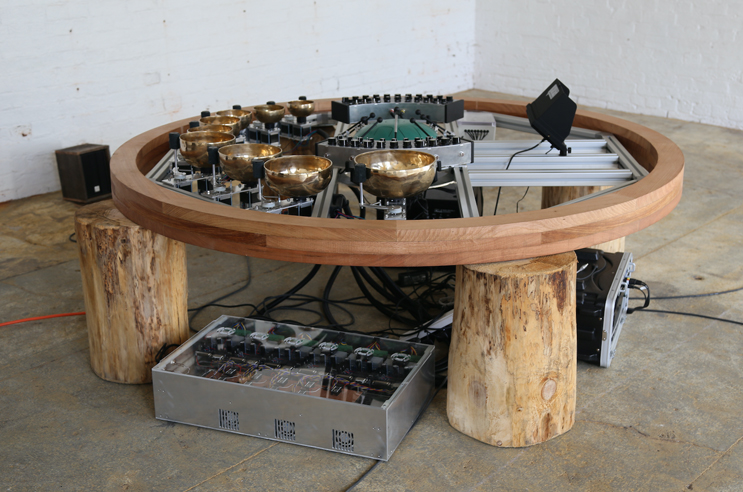 I was sent a tongue drum and a collection of 'singing bowls', to be automated so that they could play the aleatoric composition. Time was incredibly limited, but it was a project that deserved making as beautiful as possible. The whole thing was designed, built and programmed in 15 days, before being shipped off to be filmed in a remote forest.
To add some flashing lights to the project, we thought it would be nice to include a couple of custom built analogue synthesisers. I always have some MFOS 'Weird Sound Generator' circuit boards in stock, and so four of them were built into some funky curved casings. Each synth has six light detectors on the back of the casing, which change a selection of oscillators and filters depending on the amount of sunlight received. Fun to play with a torch in a darkened room!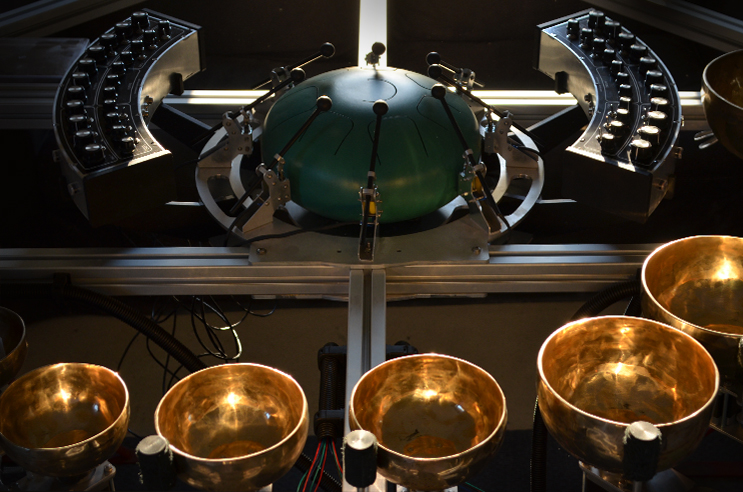 The singing bowls could be struck to produce a note, or they could rotate whilst in contact with a friction stick to produce a tone similar to rubbing a finger around a wine glass.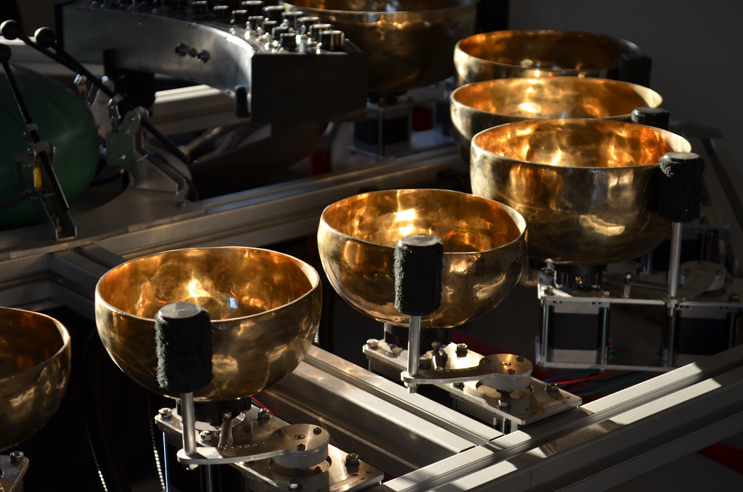 Usually I'd make the frame out of steel, but this project had to travel to Australia, so it was all made out of a lightweight aluminium extrusion system.
The octagonal frame eventually had an encompassing oak ring, but it couldn't be fabricated in the UK because of strict timber import rules.
The photo below shows the system before the last few bits of equipment were added, including speakers, more audio gear, and a weather station.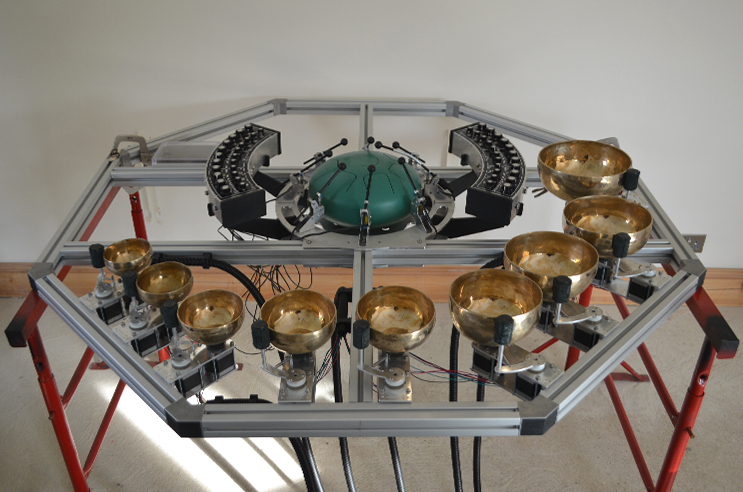 The tongue drum sadly wasn't a drum that you actually play with your tongue (this could be another project - please email)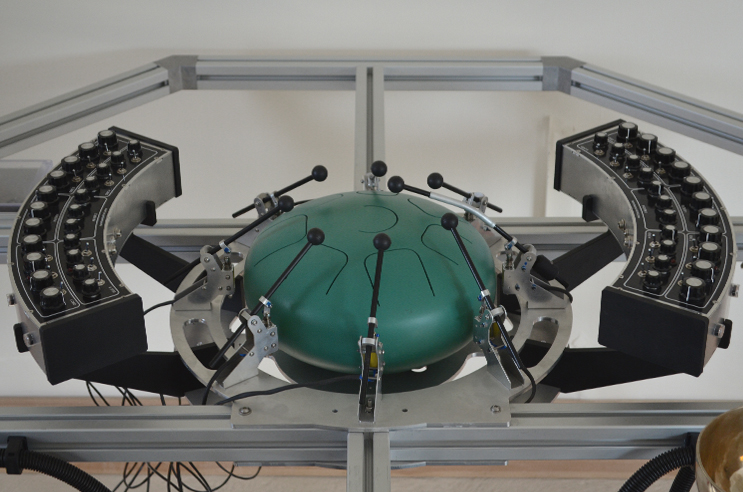 Each singing bowl had two stepper motors - one to rotate the bowl, one to move the mallet back and forth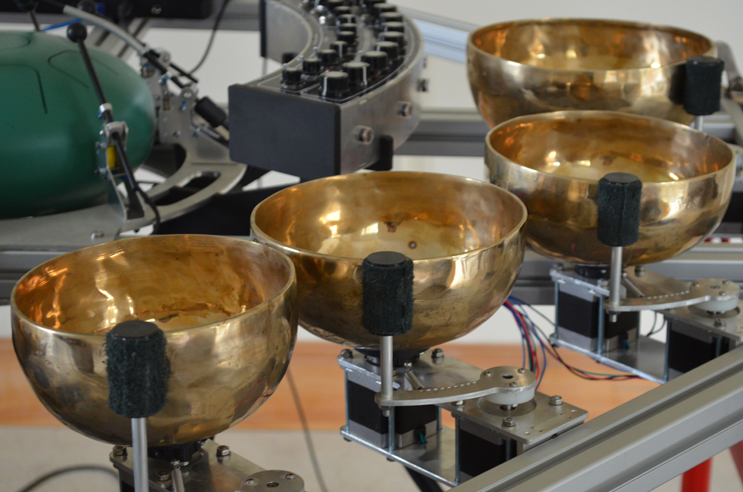 The blue stuff is threadlock, to stop any little nuts and bolts falling off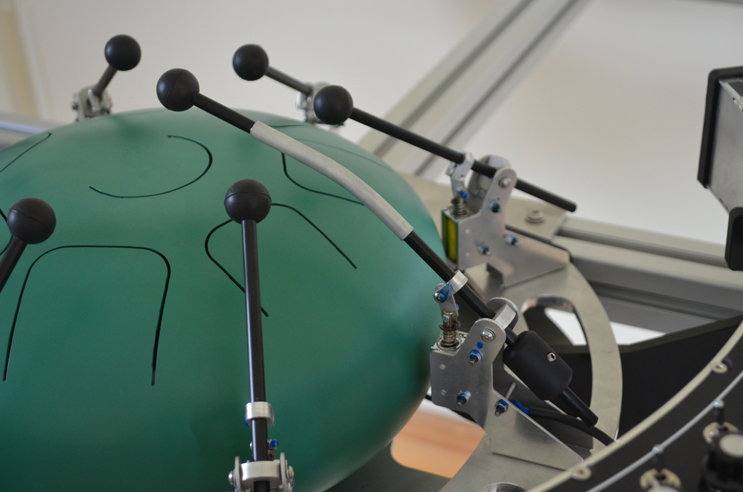 Each synth had two separate sections, to be fed out to a quadraphonic sound system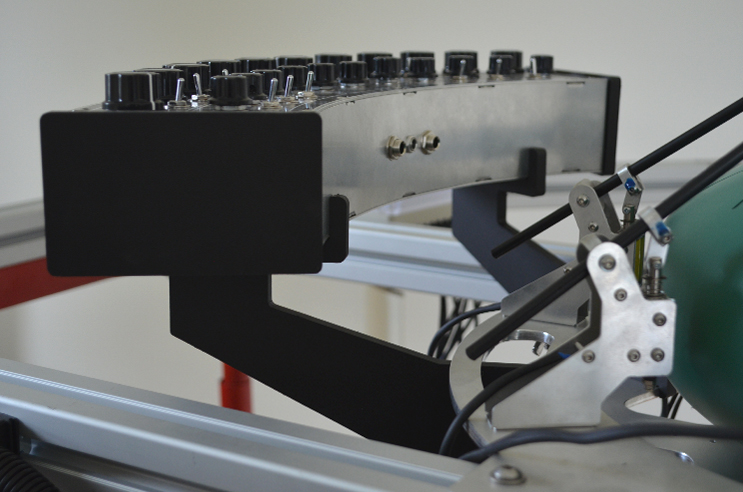 Email if you'd like a custom synthesiser! dave (at) this web domain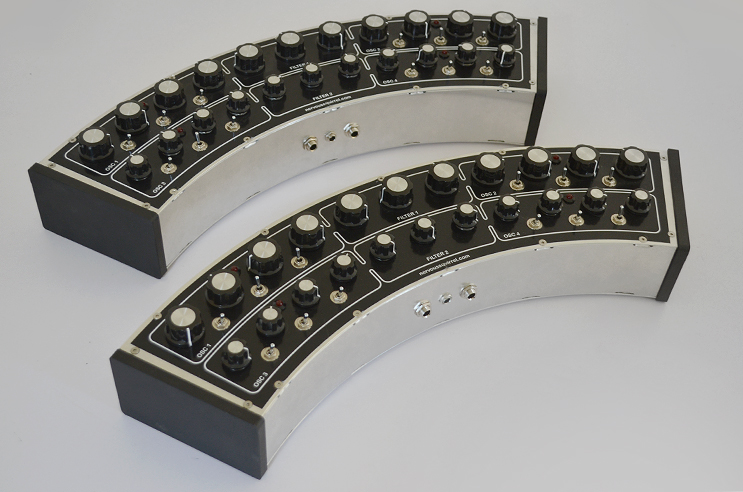 Bella said the control box would make a nice coffee table...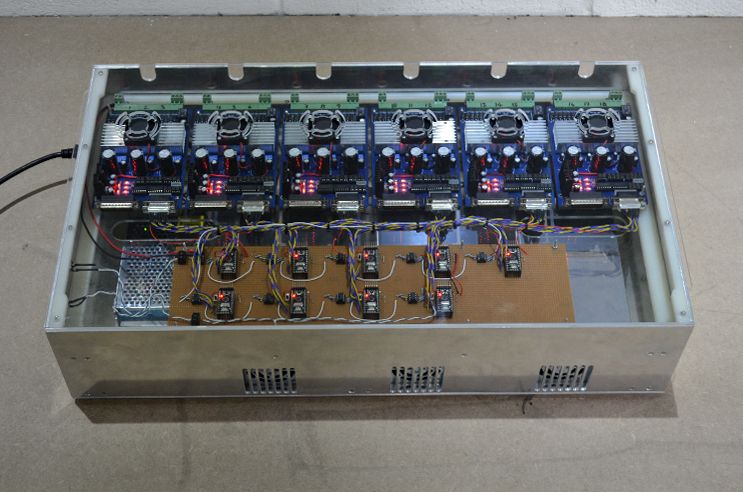 Big thanks to the fantastic team!
Nick Ryan: Composer
Dan: Software Engineer
Bella Scarr: Producer
Ben Tew: Extrusion cutting and heavy metal subgenres
We enjoyed chatting about music, from Conlon Nancarrow to Hatebeak!
Also thanks to Marek Bereza for the initial introductions.
Photos of the build here.