Seven of these were made, for fun and as an excuse to make some parts using my new lathe.

Each robot contains a 'Weird Sound Generator' circuit board, designed by Ray Wilson.
Ray's fantastic site, musicfromouterspace.com, has loads of analog synthesiser-related projects and PCBs.

Sketches and photos of the robot development process.

Prototype photos.

Audio to be uploaded soon.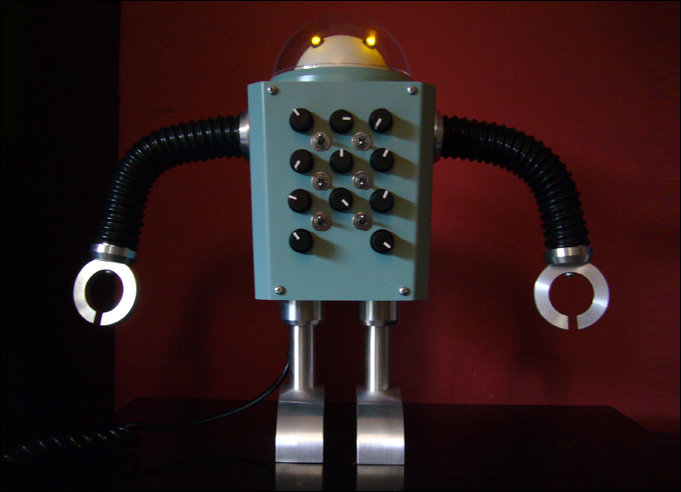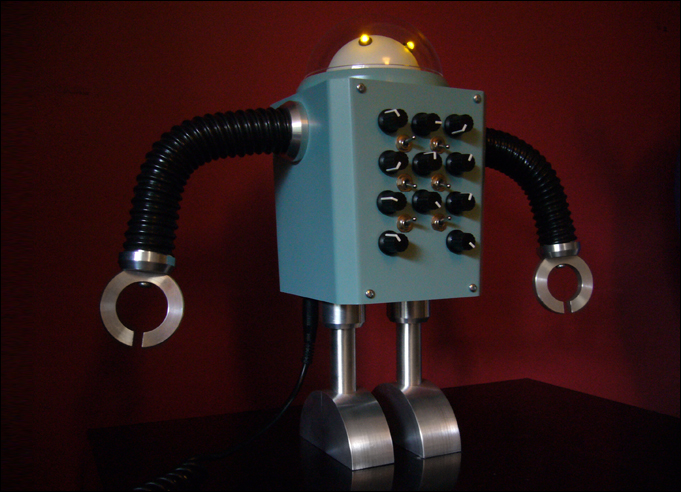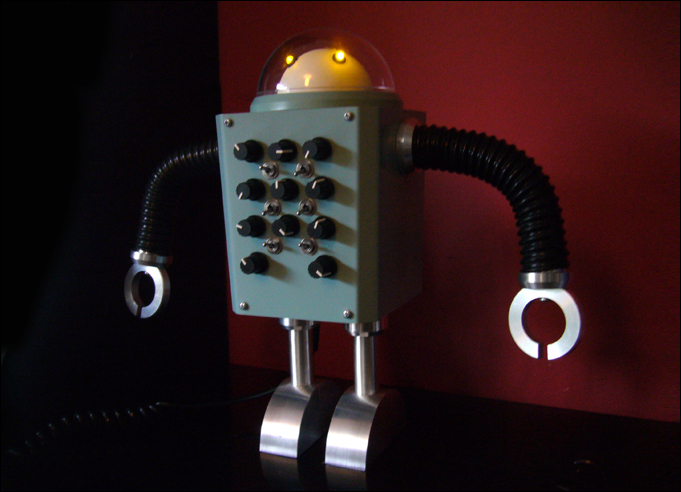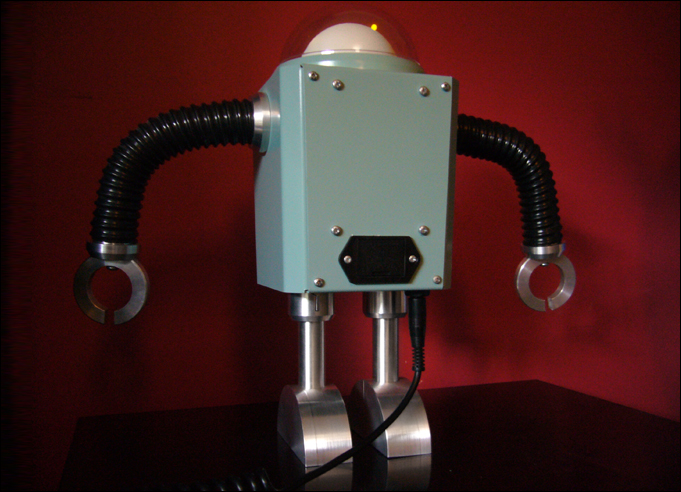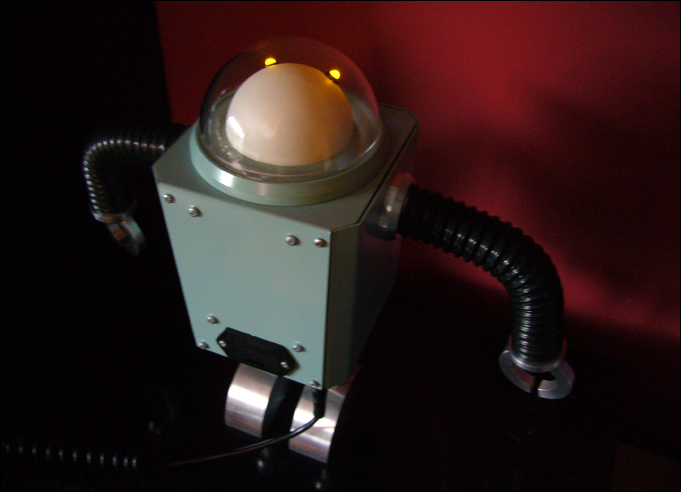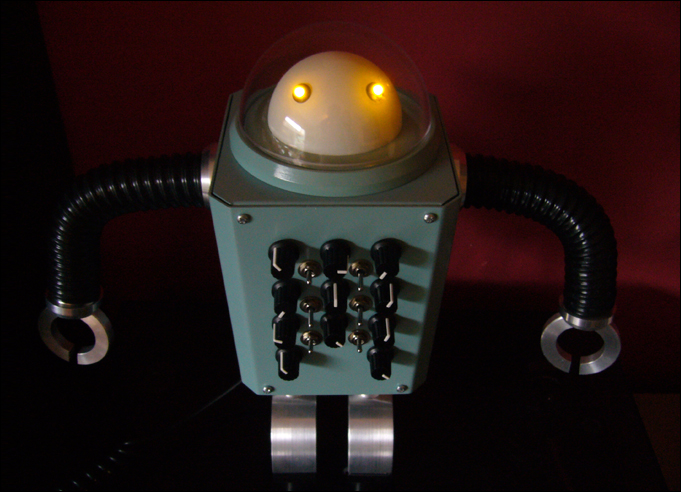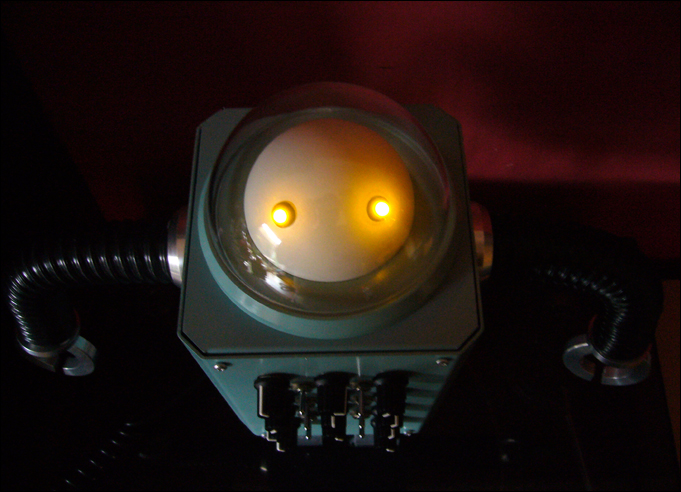 Click here to see how the robots were made!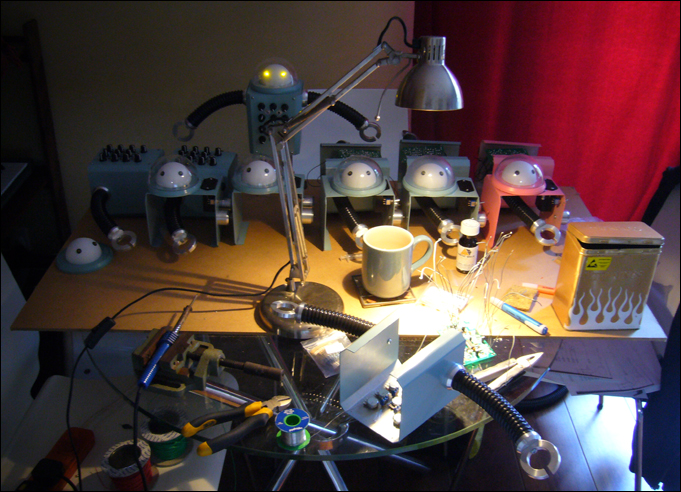 (home)