Exquisite Corpse Carousel
This was a follow up to last year's trailer synth project.
I made a carousel with five rotating sections, which allowed visitors to arrange body parts drawn by local children.
Big thanks to Bruce Knight, Nadya Monfrinoli, Lou Jones and Simon Hollingworth.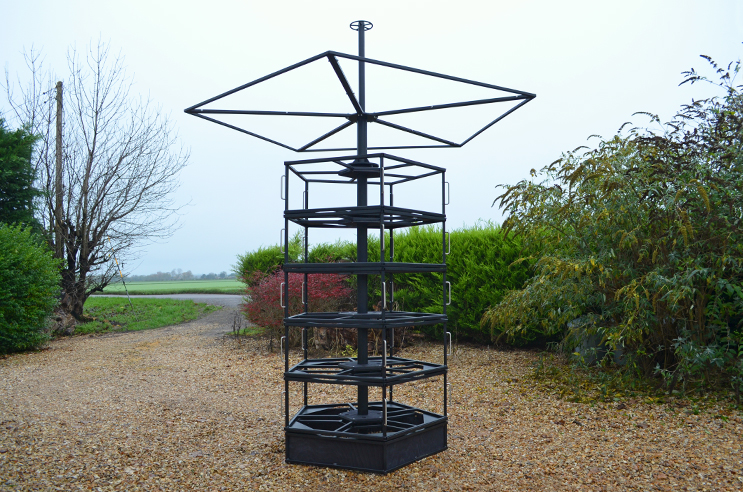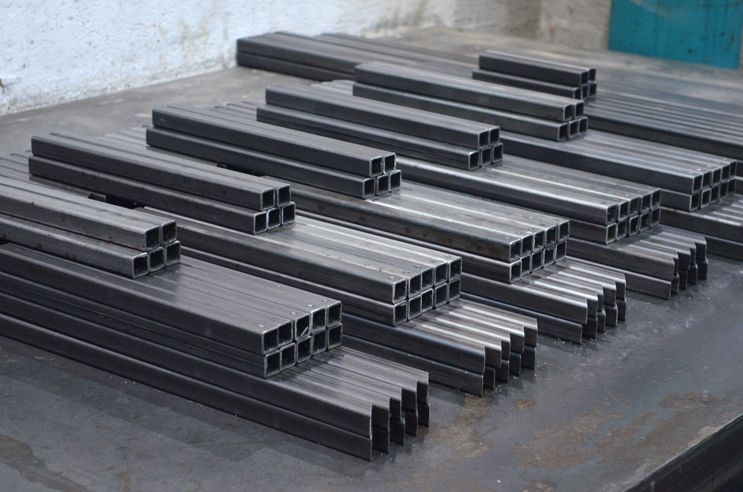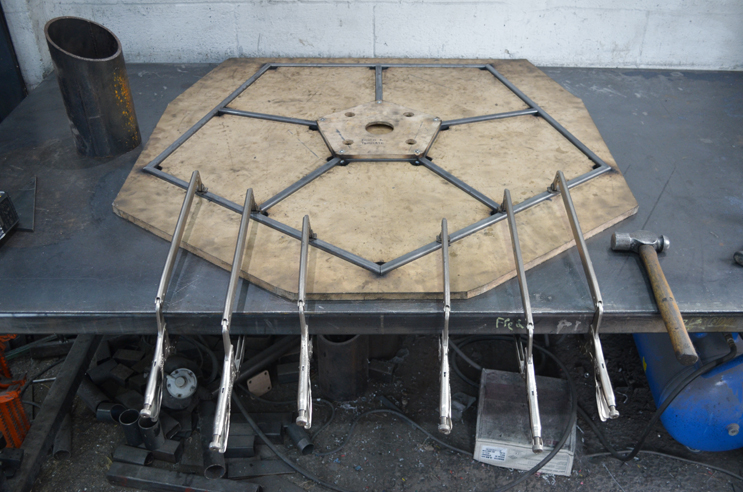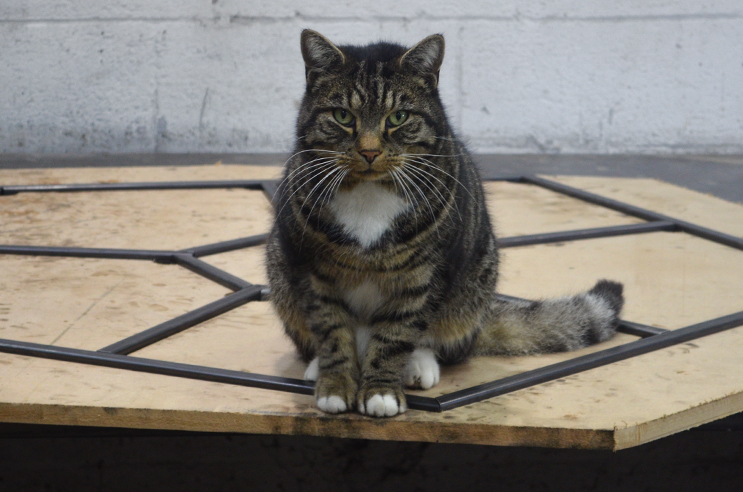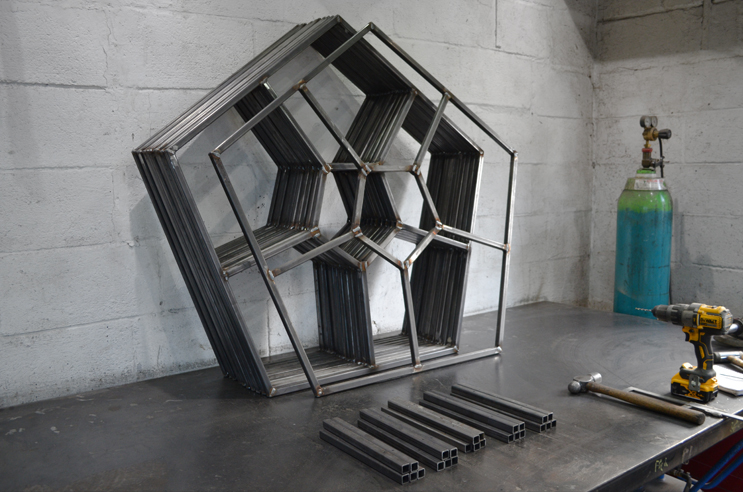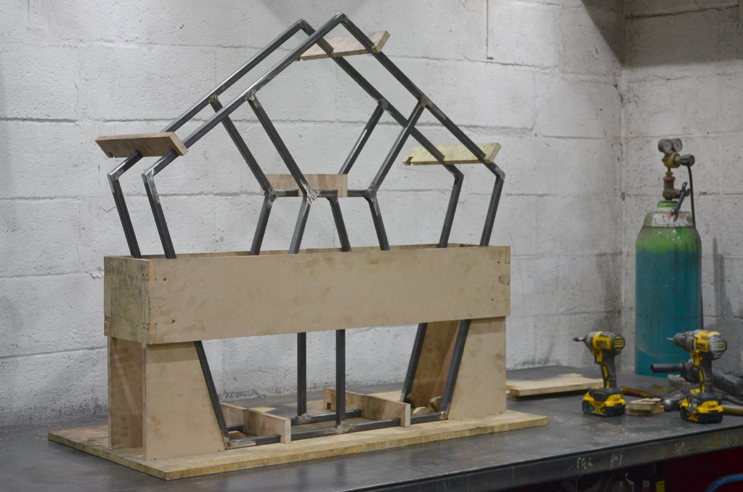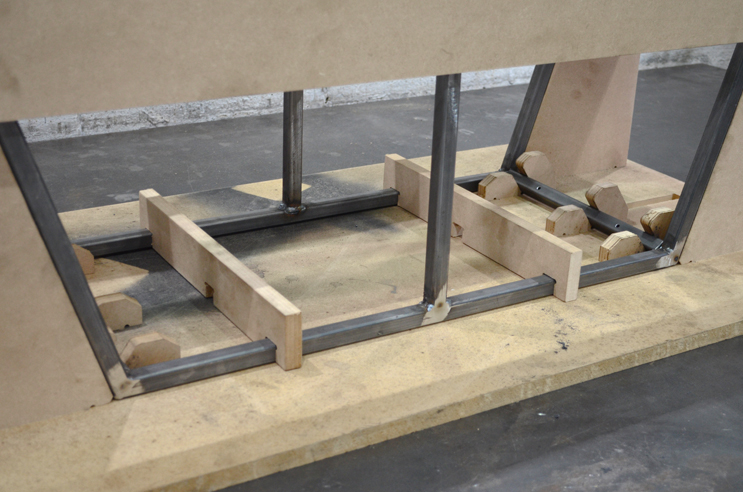 These lengths of angle held the artwork panels, with the handles then locking them in place.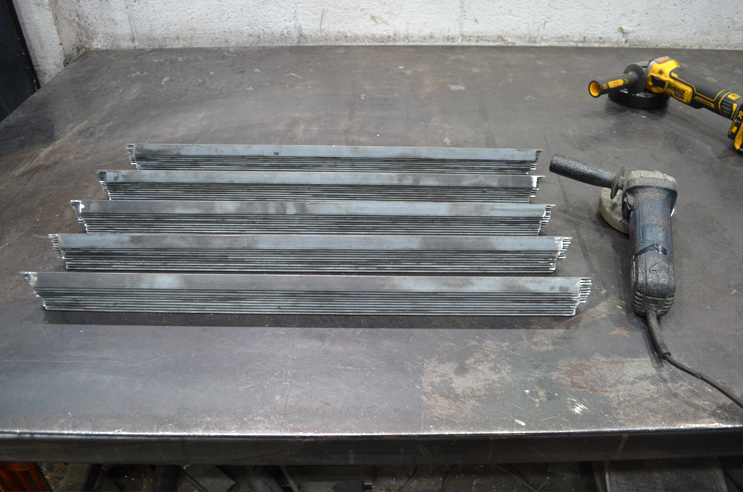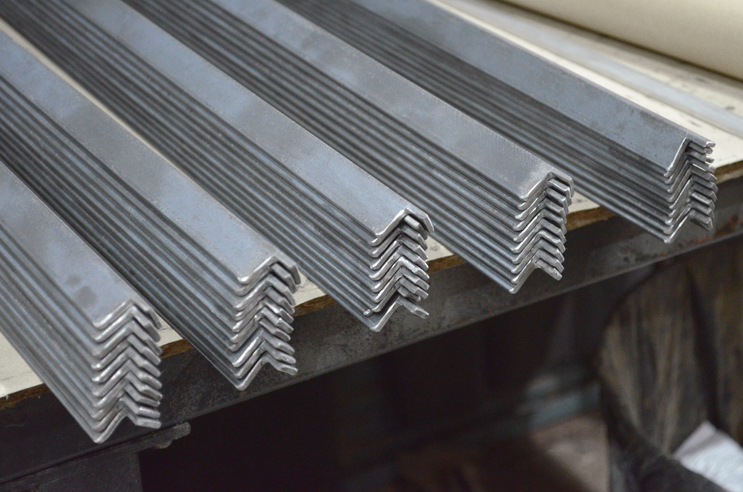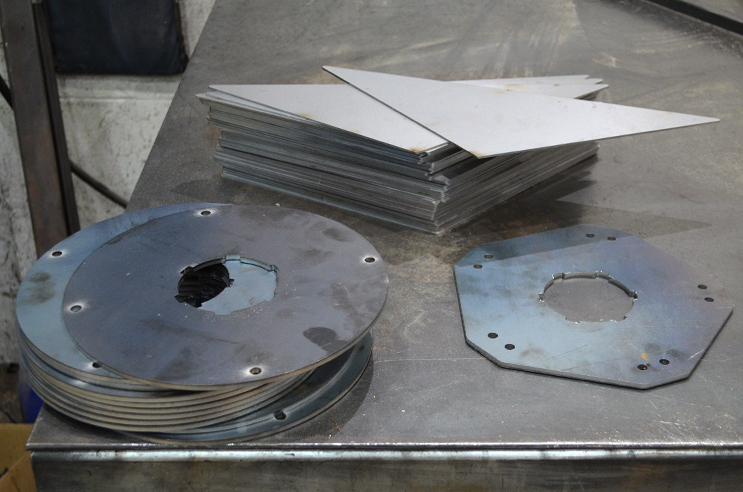 These laser cut notches were a good idea, allowing a good weld to be made between the plate and tube.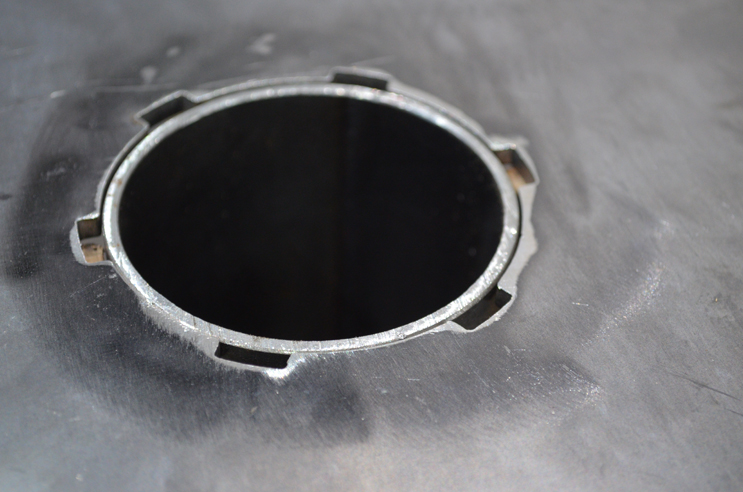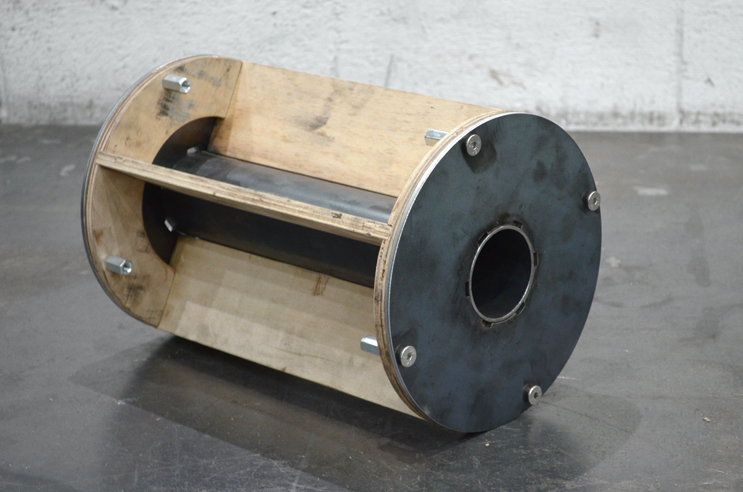 I've also started using studding couplers as welded captive nuts, as they dissipate the heat better and are less likely to be cross threaded.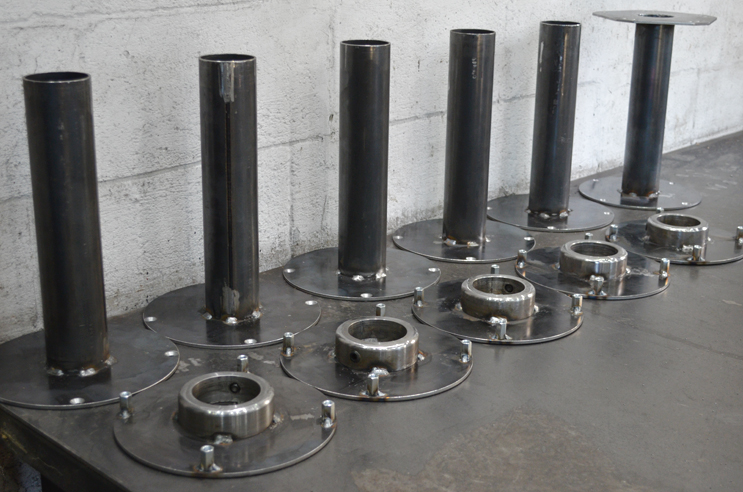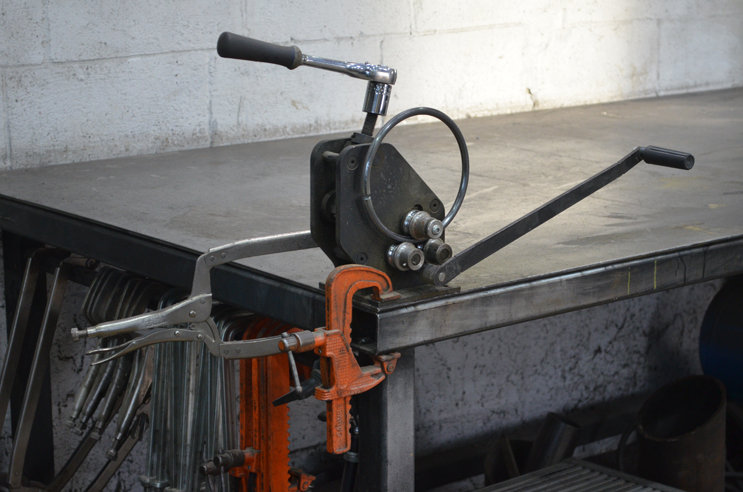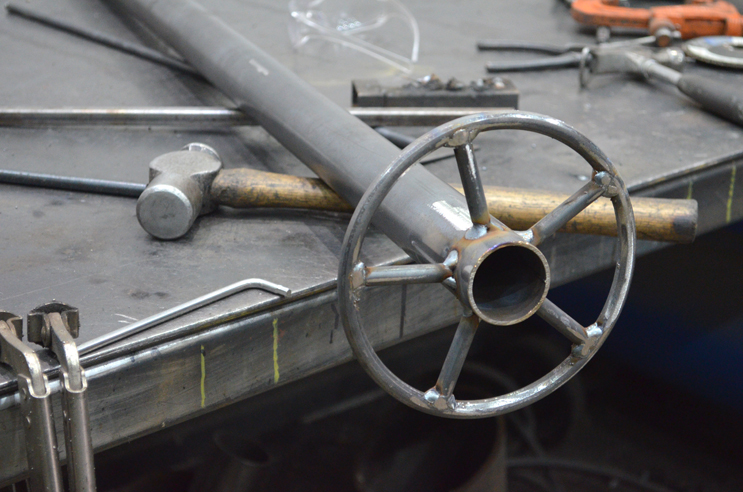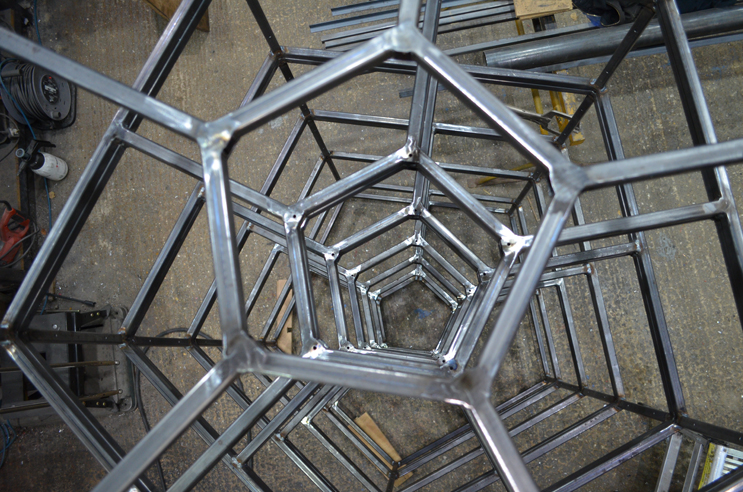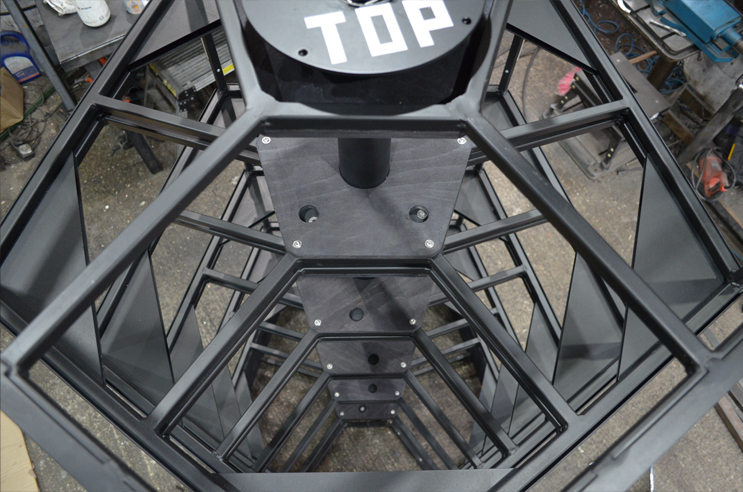 The carousel with artwork in place, and lights fitted by the theatre.