Interactive lungs
This project was made back in early 2000, for a medical communications agency (ReMark / Synergy Vision).
The lungs have a number of panels that light up when you move your hand close to them.
As the build was nearing completion, the event for which it was intended was cancelled, due to the whole covid thing.
The project spent two years in storage, unseen by the client, until eventually I was summoned to check it over and make sure it was still okay to send to Switzerland. Thankfully it hadn't been nibbled by mice, and worked first time out of the crate.
I've made projects for medical companies previously: more lungs, brain, another brain.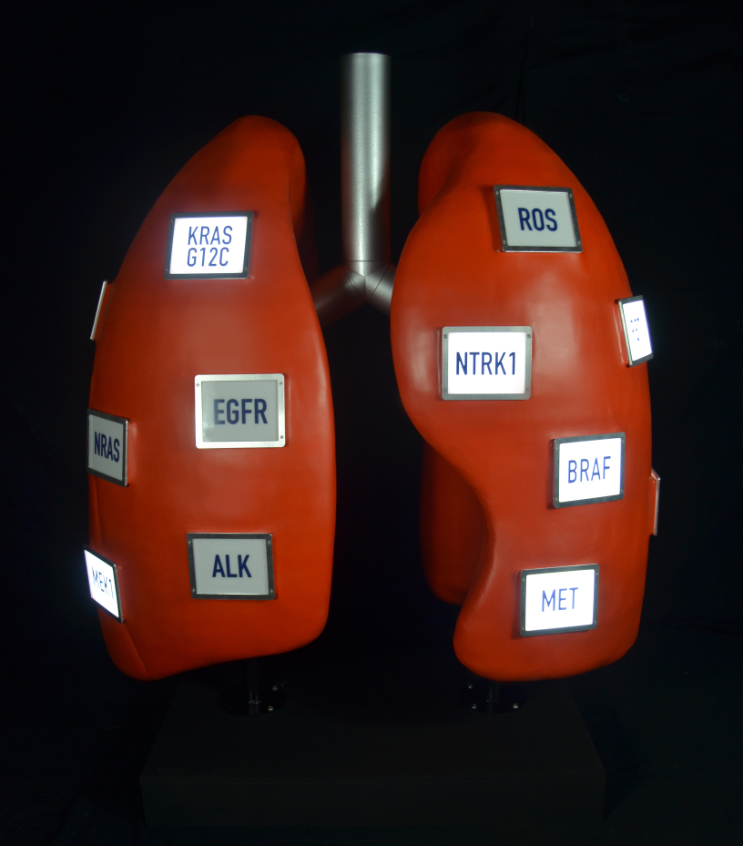 These are the little capacitive sensors that were connected to aluminium frames around the light panels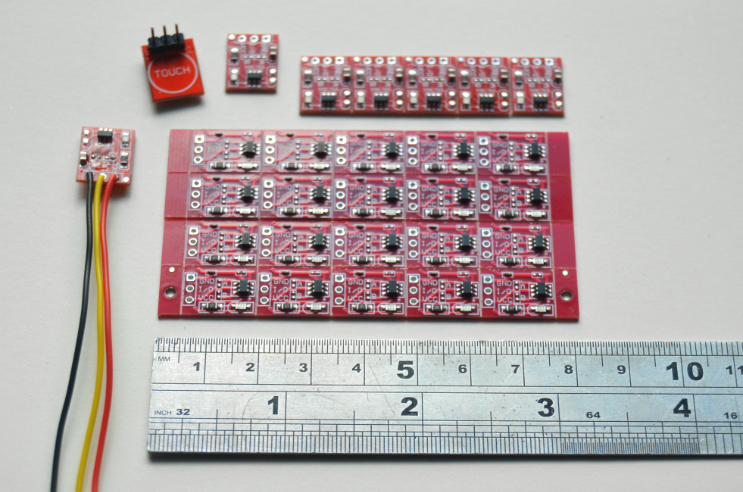 In "idle" mode the light panels would fade up and down pseudo-randomly, then switch off when a visitor interacted with the sculpture. The arduino microcontrollers had a clever way of communicating via a common rail by re-assigning pins from input to output on the fly - an idea suggested by legendary programming chum Will Gallia.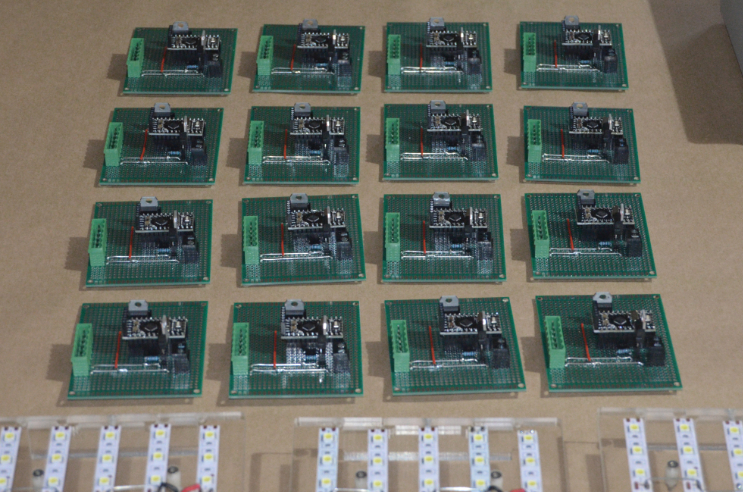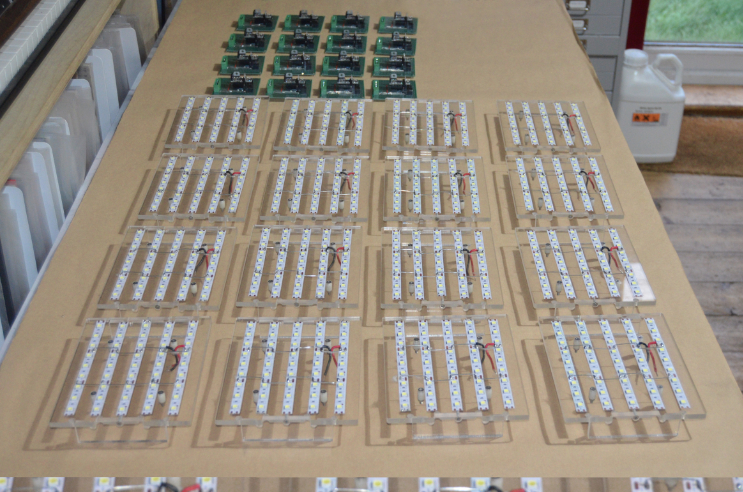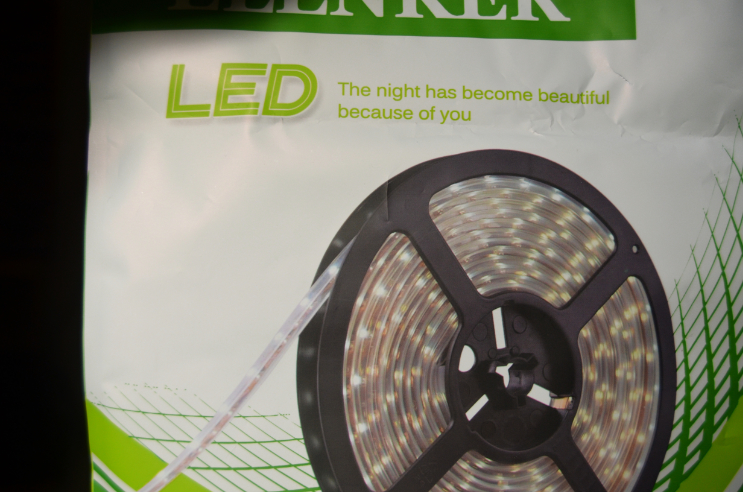 Completed light panel. These identical units were fitted into boxes embedded in the lungs, covered with an opal acrylic panel with vinyl text.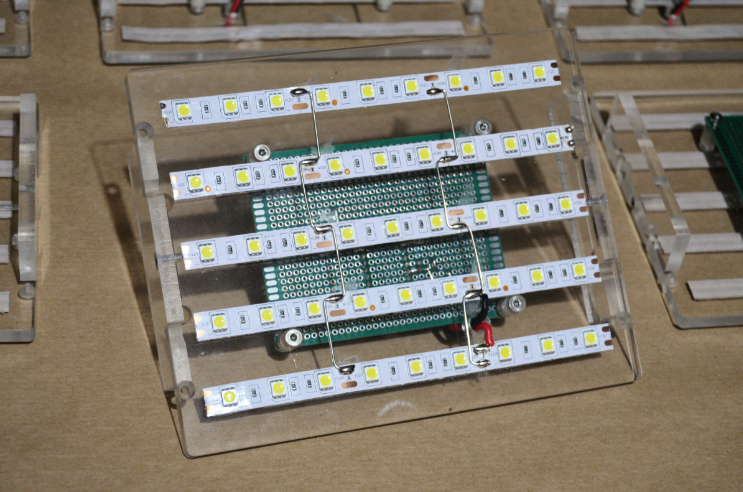 The shape of the lungs was defined by a series of plywood contours, covered in fibreglass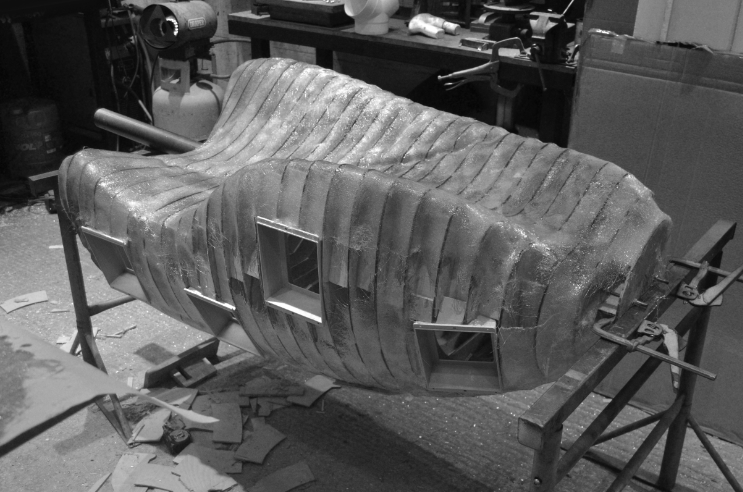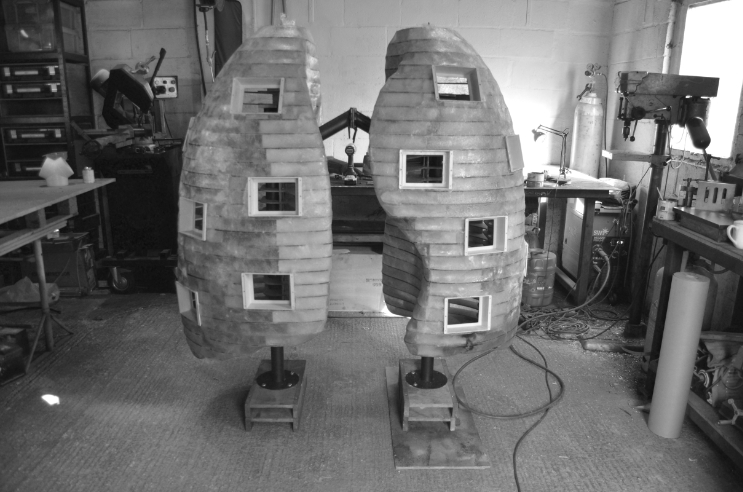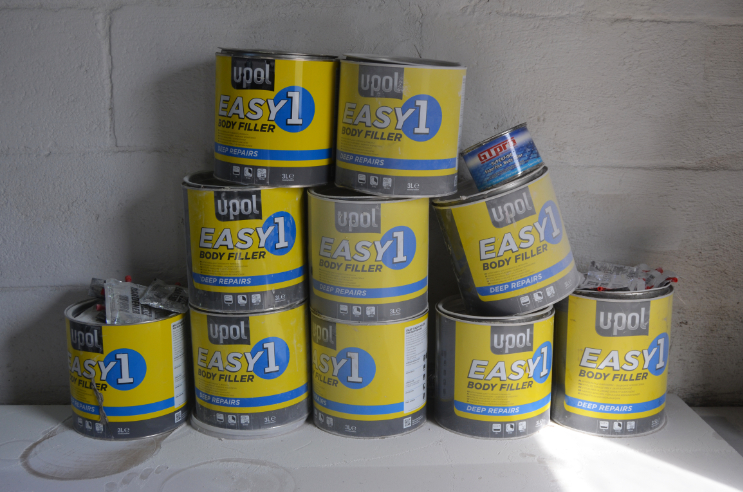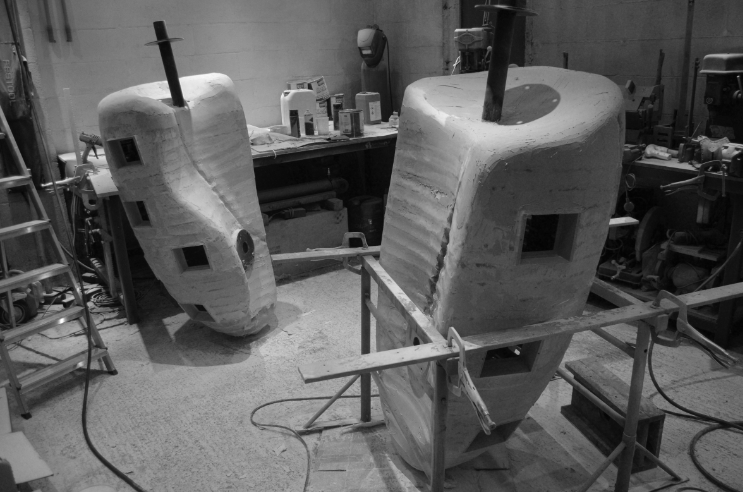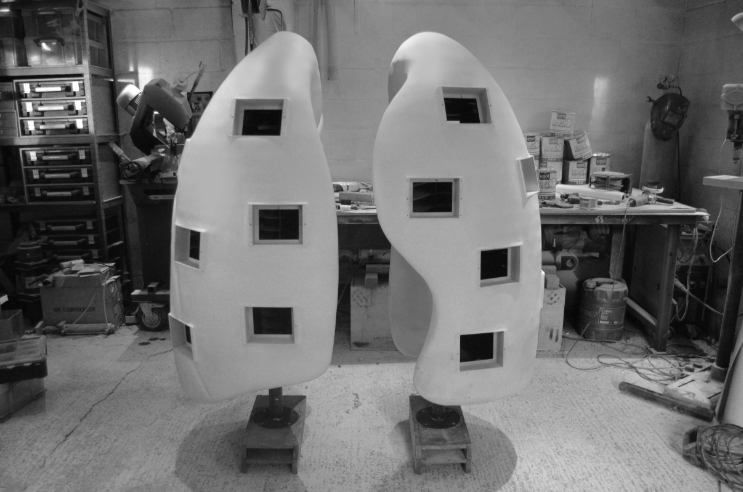 Packed up in custom crates...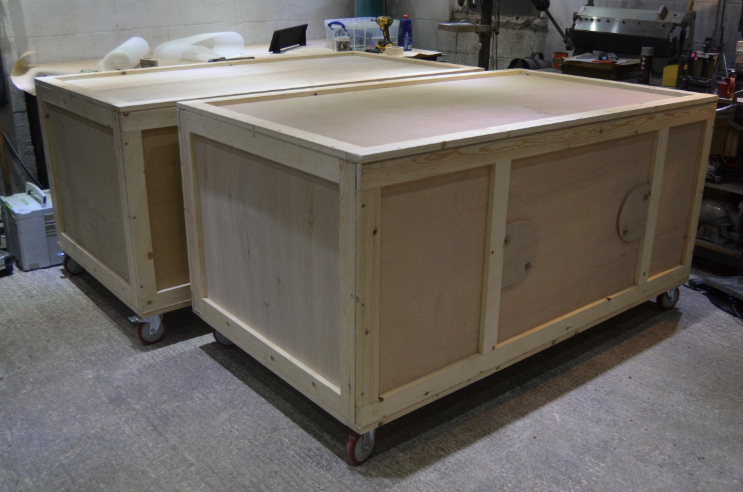 ...finally opened a couple of years later.