Controlled dropping of stuff into water for Samsung
I didn't do a great deal for this shoot, except oversee a MIDI control system previously made for popping balloons, upgraded to work with 24V prop drops.
There was also a very last minute digital clapper board to make. Luckily I had some of these displays on the shelf - hooray for Adafruit!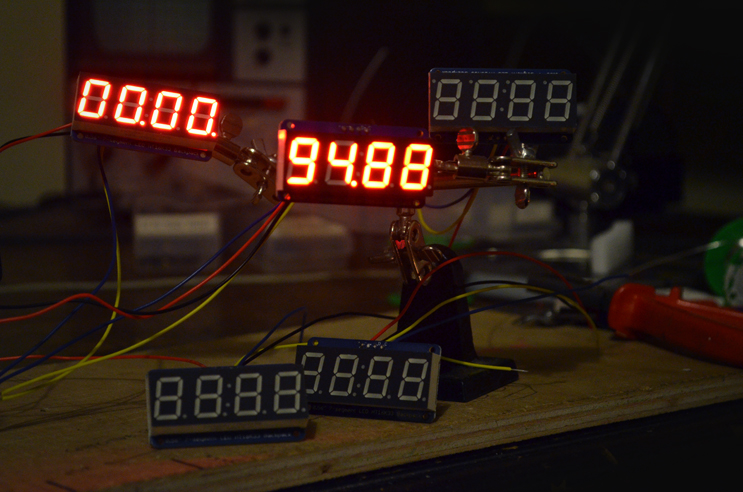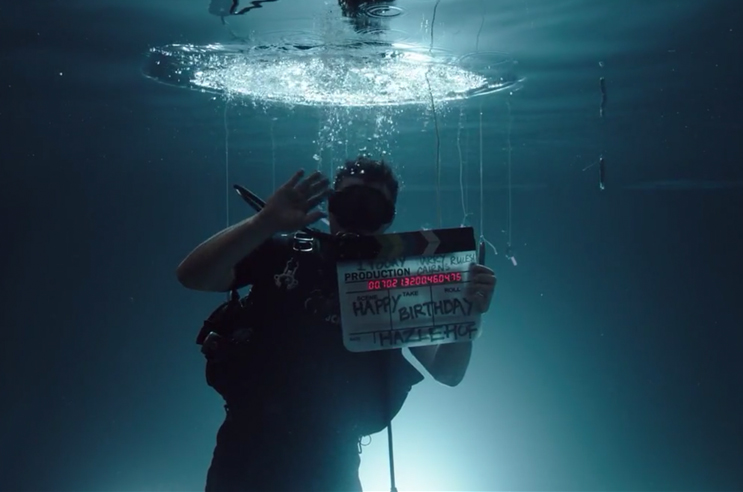 Some of the prop drops (big one on far left below) were originally bomb release mechanisms from Lancaster planes. Connected to a laptop, technology from 70 years apart was being interfaced.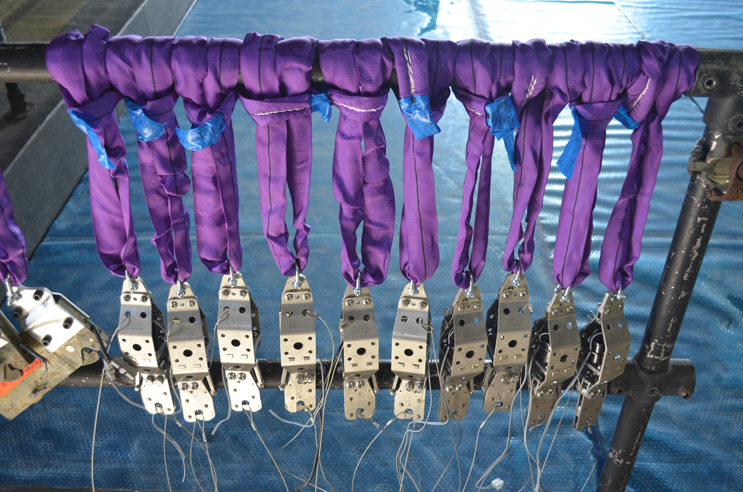 The project was directed by Chris Cairns, and I also worked alongside the chaps from Anarchy Models and Props, who were a nice bunch. Over lunch Bob told stories of his days working for Jim Henson, Star Wars, Crystal Maze etc, while the young 'uns gasped in awe...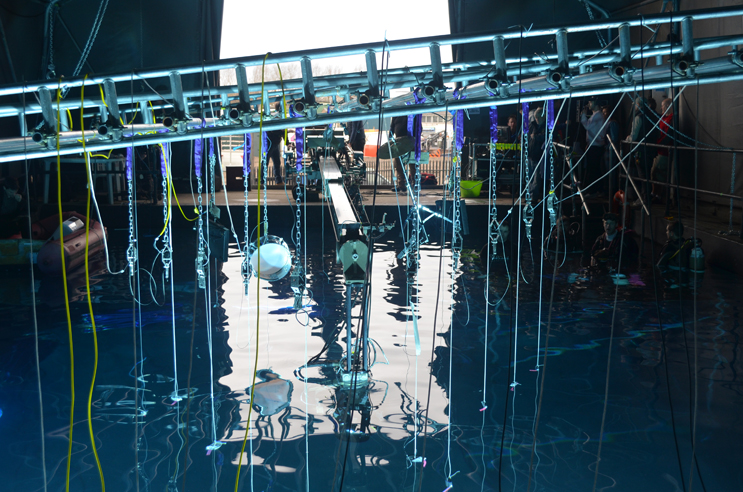 The idea was to drop various objects into the pool (Underwater Studios in Basildon), perfectly in time to music, while a camera travelled through them.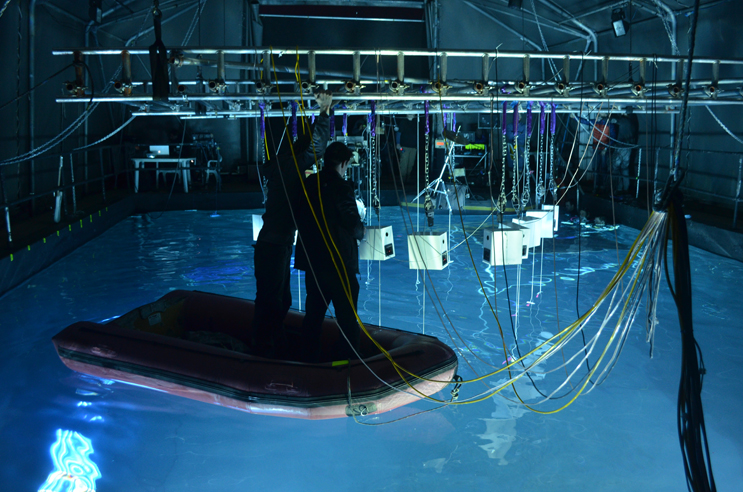 Reset time was relatively slow, as everything had to be collected and re-attached by frogmen.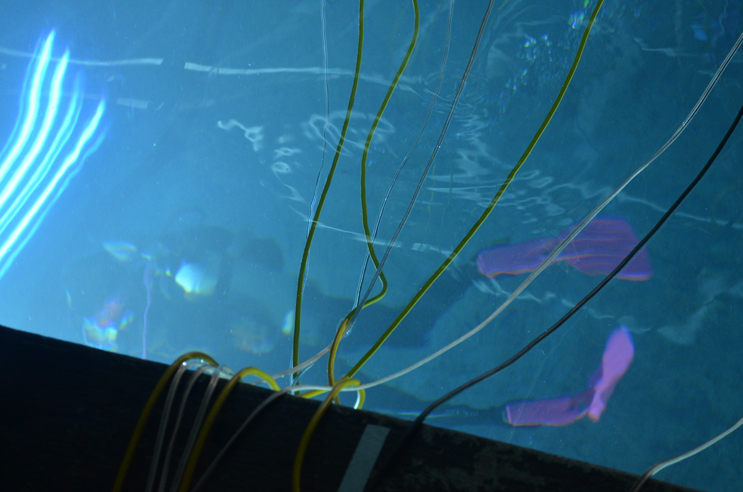 This was outside the studio: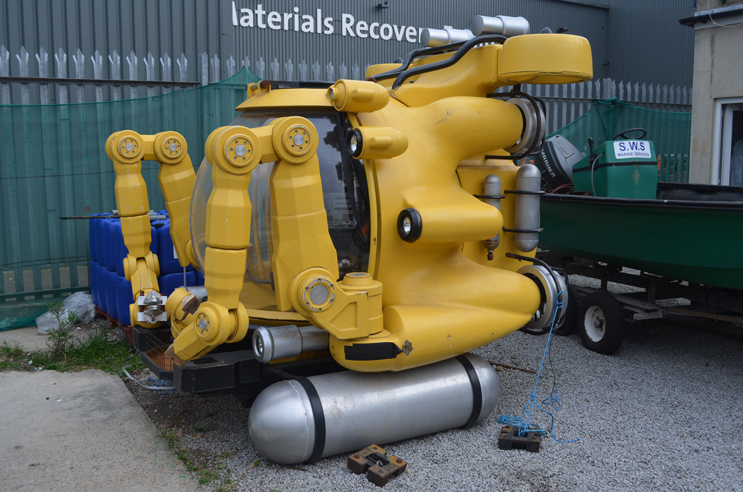 A previous project at the same studio: Underwater objects for Lipton ice tea
A previous project for Samsung: Toy trainset, crane & motion control