Electronic instruments, mechanical sculptures, robots etc. by David Cranmer
About this site / commissions / for sale / contact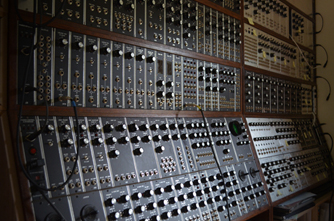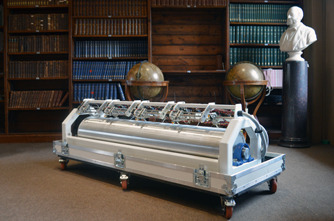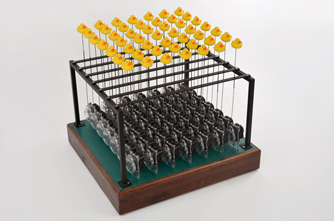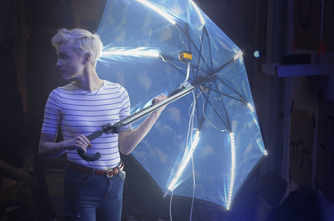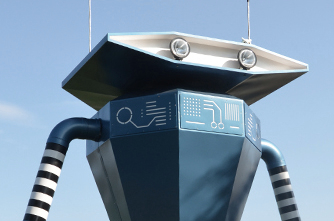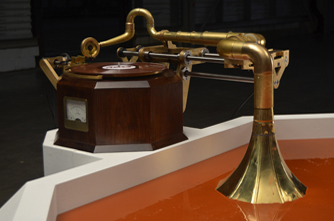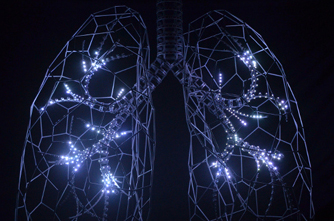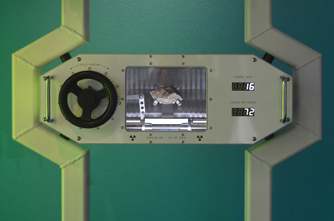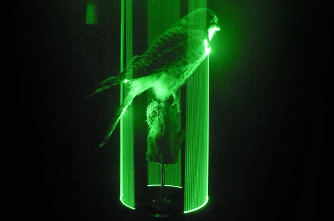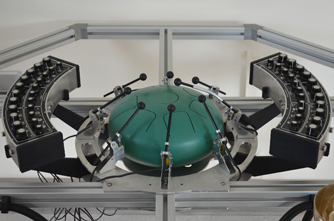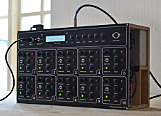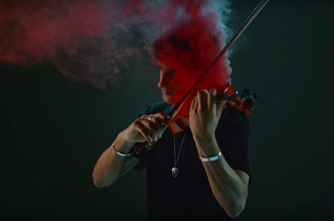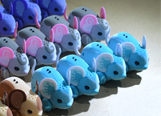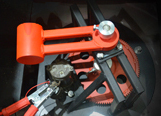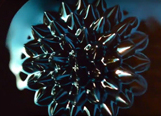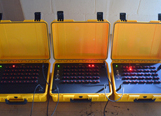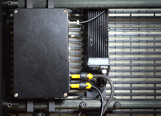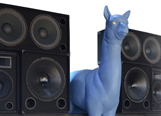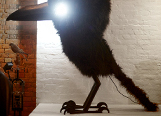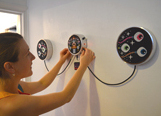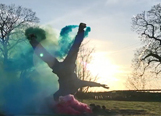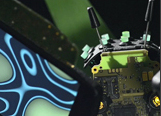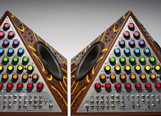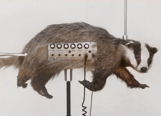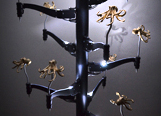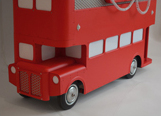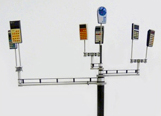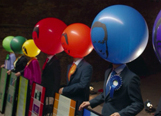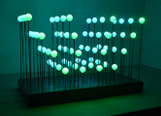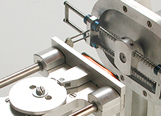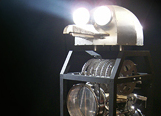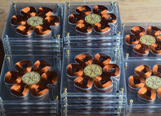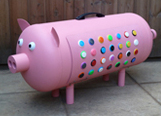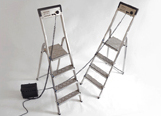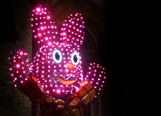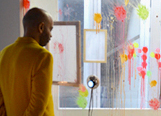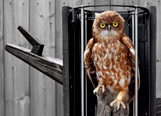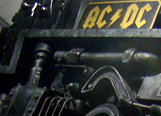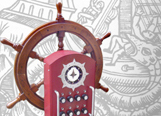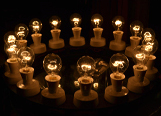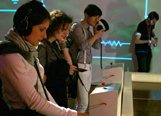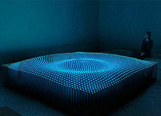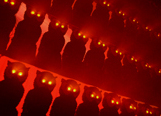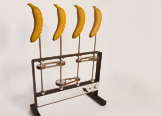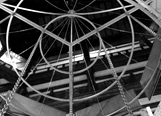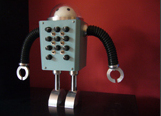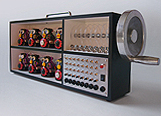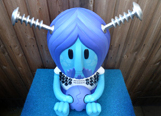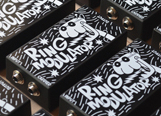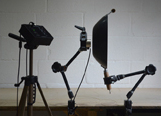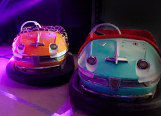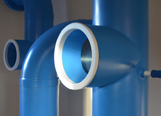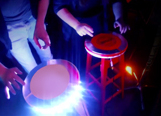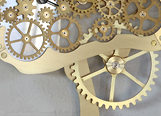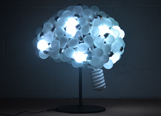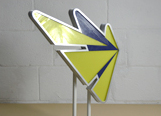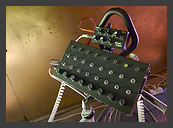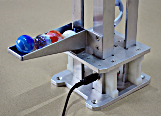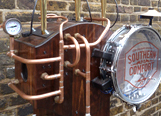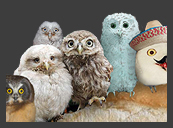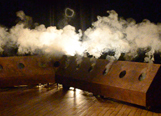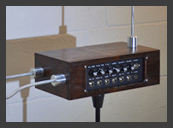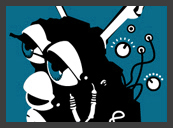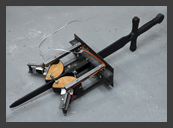 15th March 2019
Working on loads of projects recently, but still waiting for at least 4000 of them to be publicly announced!

In the meantime here's a laser harp system that was shipped to Dublin earlier today...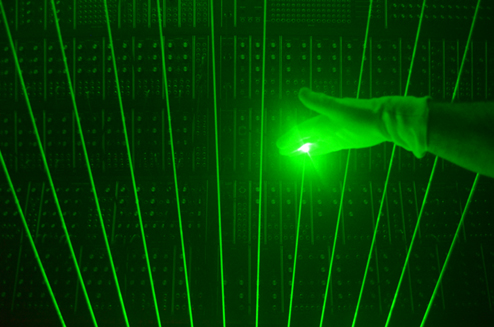 13th December 2018
Currently working on an interesting collaboration with top thereminist Charlie Draper. During a visit this week we plugged the CV outputs of a Moog Etherwave Pro into the modular - video on the synth page...
13th November 2018
Some great progress with the modular synth recently, including two new modules by Mutable Instruments. The build process has been documented here...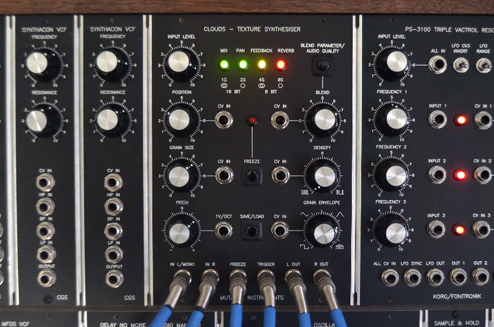 4th September 2018
Just finished making a huge diesel powered robot - details here!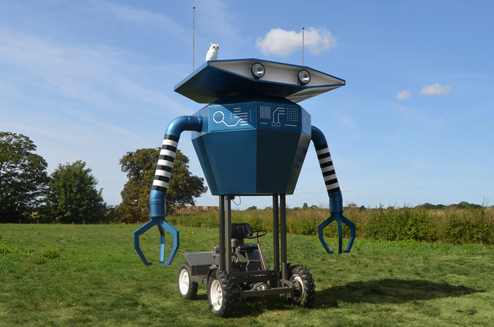 3rd September 2018
A spectacular mechanical gramophone and dancing chocolate for Aero!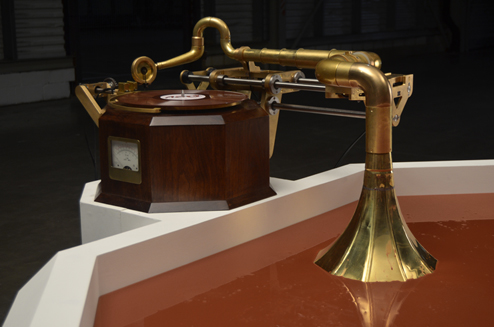 2nd July 2018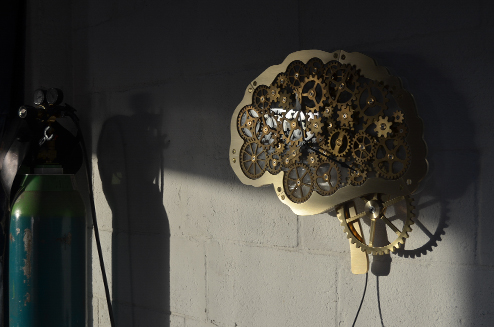 29th May 2018
Just back from a few days making a lot of noise in a field! Massive thanks to everyone who came and jumped around in front of the Alpaca Sound System.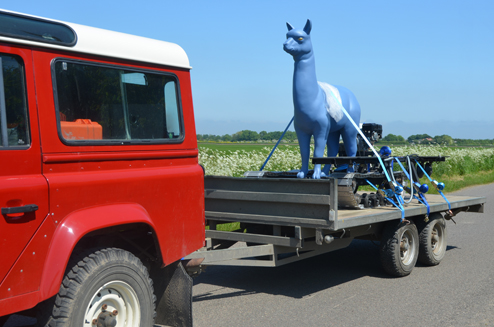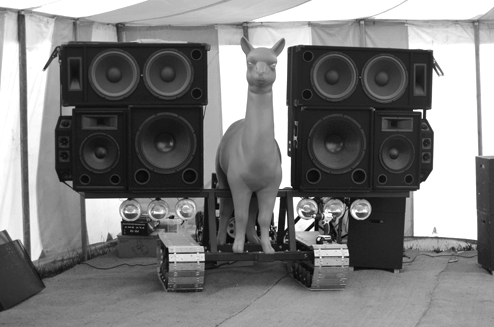 7th March 2018
26th February 2018
Interactive periscopes for Google / Android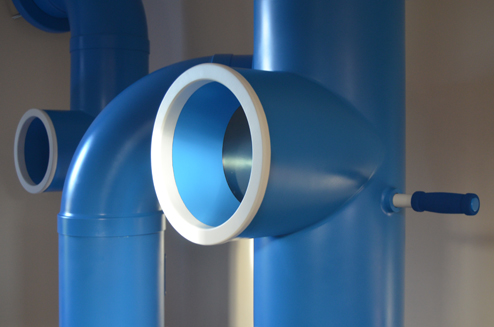 2nd January 2018
3rd December 2017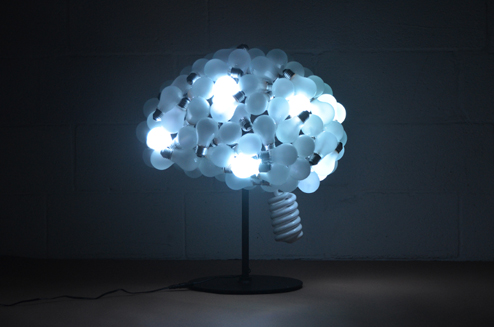 8th November 2017
A complex steel frame and programmable LEDs for a breathtaking new sculpture...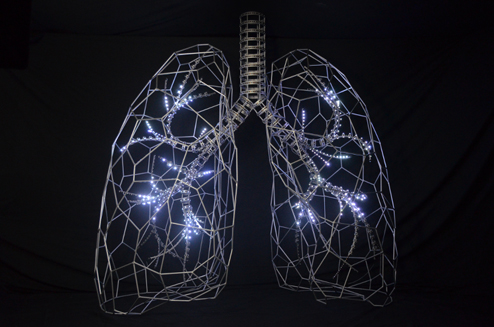 29th August 2017
Great to see everyone over the weekend! A new portable sound system was unveiled...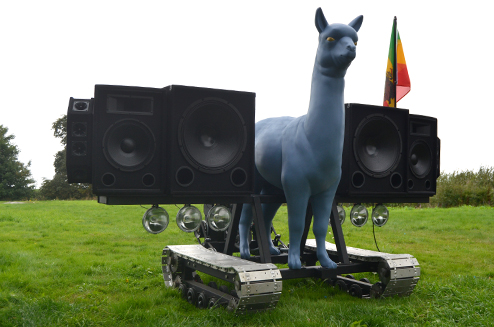 23rd August 2017
Musical posters and furniture with built in lights and touch sensors, connected to speakers mounted in beer crates - a promotion for Heineken
11th June 2017
A specially commissioned machine to generate truly random compositions using a lump of uranium ore - now at the Dublin Science Gallery until 24th September.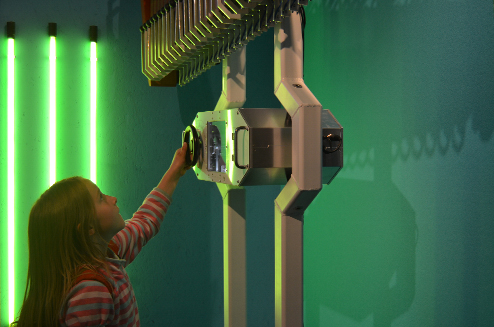 11th May 2017
Audio dodgems for Merge Festival 2017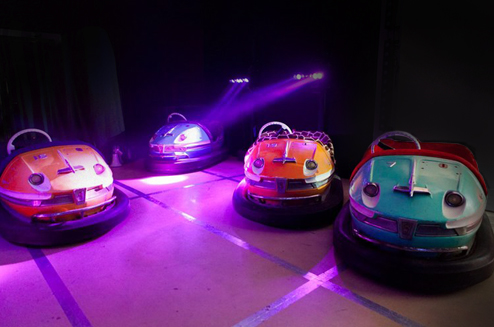 29th April 2017
Just back from Portugal - a fantastic job for Sony involving building a machine that can fire over 1000 ping pong balls in about 5 seconds. Also involving some upside-down humans. More details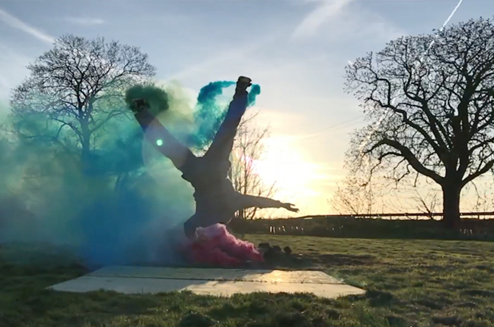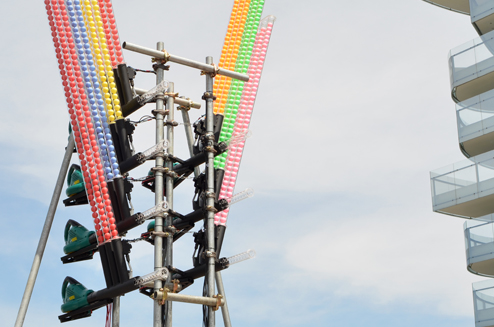 13th February 2017
Project Adrift is at the Science Museum London (near Tim Peake's capsule) this week. I'll be there all day on Tuesday - do come and say hello!
13th January 2017
Video of a radioactive random voltage generator on the synth page, and a new commission involving percussive mallets automated with solenoids here
5th December 2016
A synth module with 64 trigger outputs, controlled either by MIDI or John Conway's "Game of Life" cellular automaton rules. Short video on this page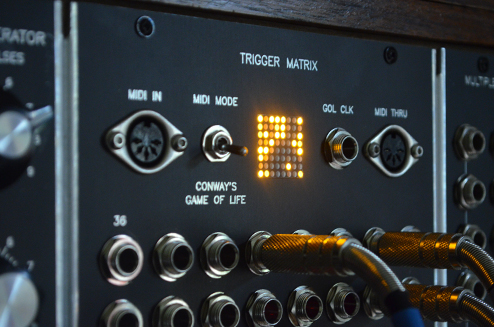 19th November 2016
The machine built for Project Adrift is now complete, and had a fantastic launch at the Royal Astronomical Society yesterday. Details here
13th September 2016
Just back from Boston US, creating a dramatic show for Hewlett Packard involving ferrofluid controlled by live musicians. Photos and video here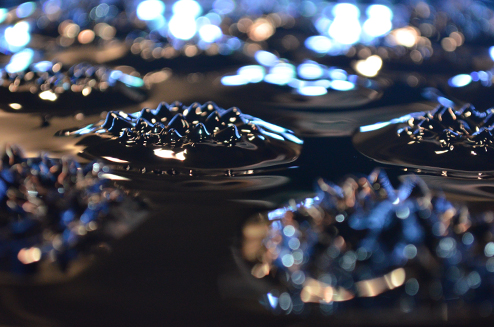 31st August 2016
Puppet electronics for Plunge Productions, Brighton.
30th August 2016
We had a party at the weekend, loads of cool people came, and we made a wicker man...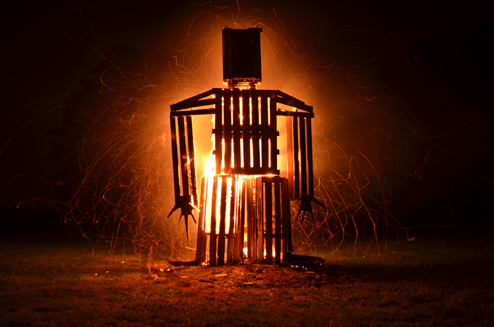 7th July 2016
Special effects for Clean Bandit
30th June 2016
21 Thomas Henry X-4046 VCOs! They have a switch to change the range to LFO. The panel is anodised aluminium with text machined using a 0.4mm cutter. The remaining panels need to be made, plus a bit of wiring.


2nd June 2016
Two recent projects: interactive chicken / radio controlled parachutes
1st June 2016
Mechanical rig for the Chemical Brothers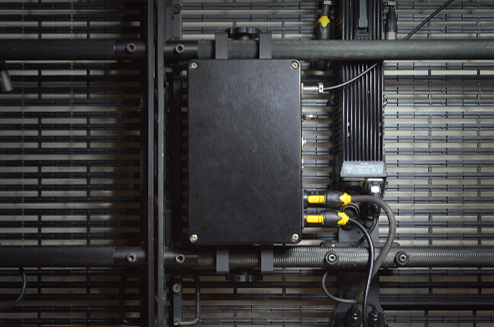 25th May 2016
Mind controlled laser lumia projections for Mini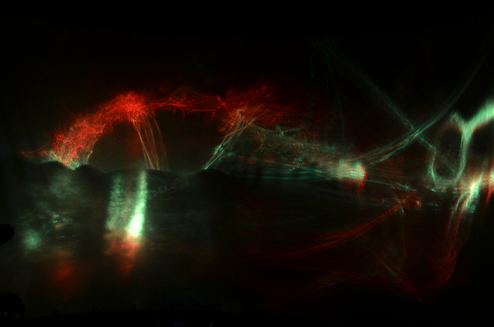 20th April 2016
Household objects turned into musical instruments for Desperados beer
18th April 2016
Rig to capture panoramic footage using three Sony A7 II cameras.

Get in touch if you need a custom camera rig - I usually have plenty of aluminium plate in stock.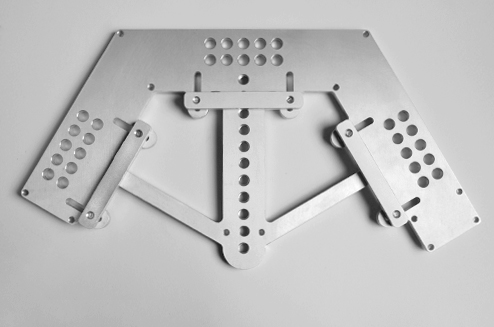 31st March 2016
Just arrived back from 3 days in Manchester at the Future Everything festival, installing the Smoke Signals collaboration with Ed Carter and giving a talk about various projects. That's Anthony Burgess' piano in the photo below. Thanks to all the awesome people who I met, and to my good friend Dr. Ben Still for signing my copy of his book about quantum mechanics. We are going to do a sculptural / scientific collaboration after he's finished his second book and got married.

It is now my ambition to open a fast food outlet directly opposite the Anthony Burgess Foundation, called "Anthony's Burger Foundation".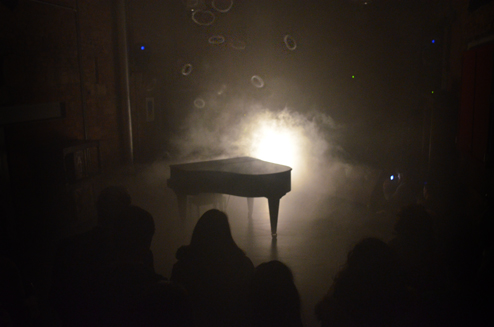 27th March 2016
MIDI and audio controlled light sculpture for James LeBaigue.

The system we developed can easily be expanded - get in touch if you have a project that needs many hundreds of programmable LEDs!

Email: dave@ [this website]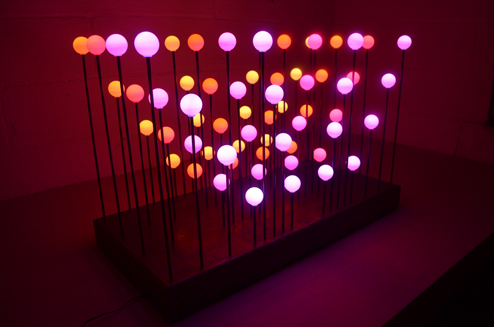 30th January 2016
Prototype circuit boards machined with 1mm cutter...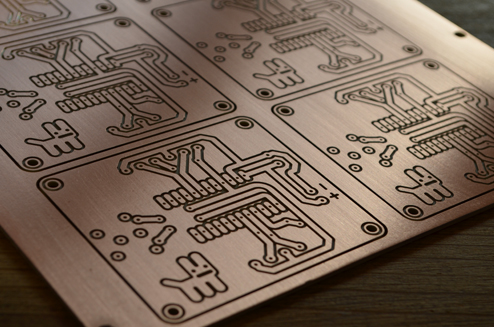 22nd January 2016
A project from last year - musically timed dropping of stuff into water for Samsung
1st December 2015
Two TTSH Arp 2600 clones - let me know if you need a custom synth or theremin built.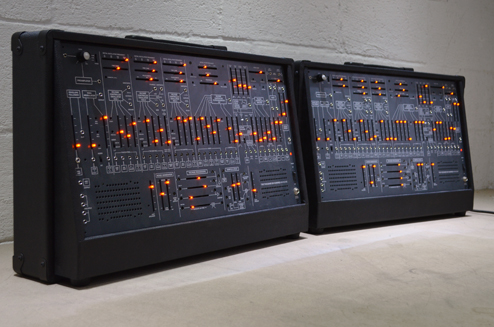 29th November 2015
Refurbishment / redesign of robotic paintball gun turrets
23rd October 2015
The Octopus Machine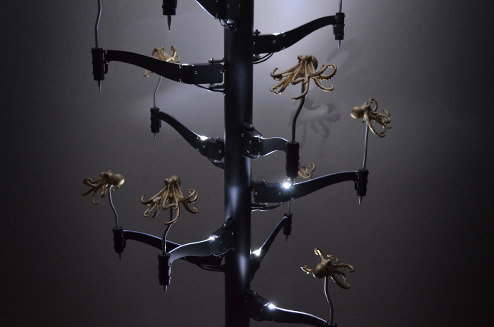 19th October 2015
The Boag's Meteorphonium - a weather controlled electro-mechanical sound installation, with music by composer Nick Ryan
19th October 2015
Marble lift for Isabel and Helen
25th September 2015
Hundreds and hundreds of toys controlled in time to music!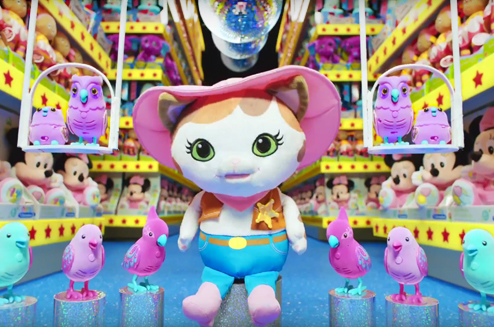 26th June 2015
Smoke Signals - a second collaboration with artist and composer Ed Carter
25th June 2015
Air cannons, gunge and explosions for Pizza Hut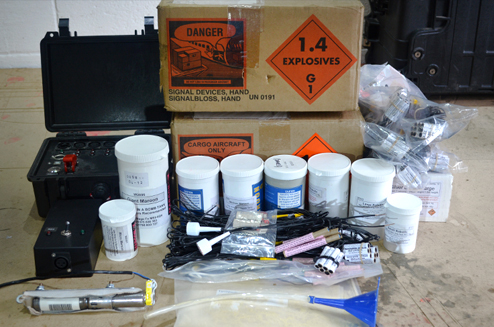 28th April 2015
Electromagnetic resonator system for composer Johnny Random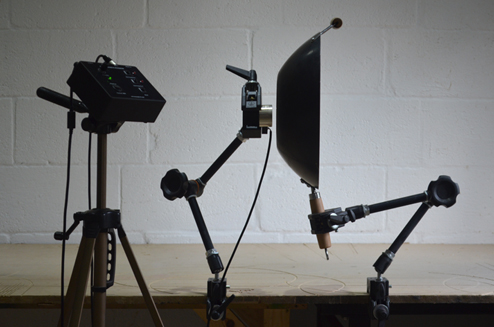 27th April 2015
Electronic / pneumatic inflating head system for Is This Good?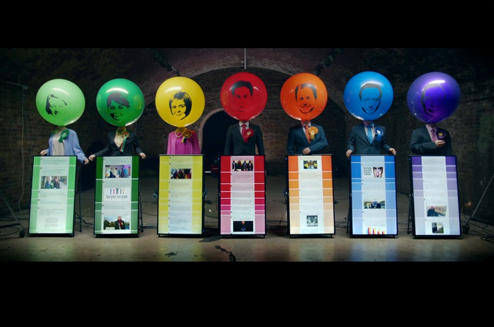 21st April 2015
Exploding stuff in the garden:


2nd April 2015
Hundreds of balloons popped perfectly in time to music, using wonderfully dangerous stabbing mechanisms and a clever control system. Click here for photos and the finished Argos TV ad.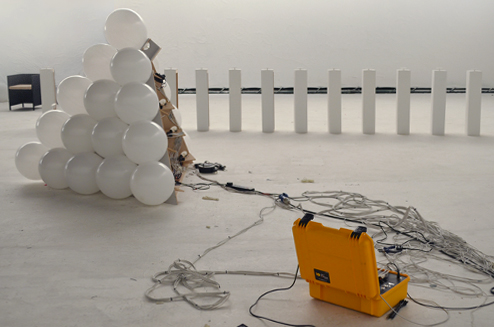 1st March 2015
Some magic boxes for an exciting new project...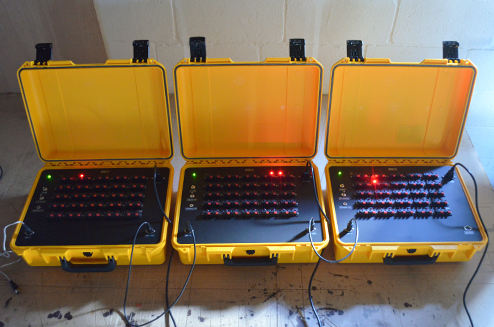 21st February 2015
Commissioned by Toyota for Red Nose Day, various sensors, motors, speakers and water jets were used to create an interactive ticklish car!

More details here.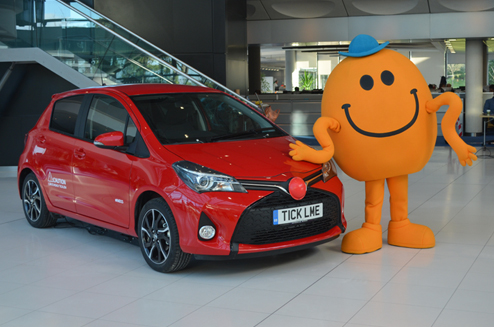 31st December 2014
A theremin commissioned for this year's Royal Institution Christmas Lectures.

What would your ideal theremin look like? Get in touch if you would like a custom one - email dave@ [this website]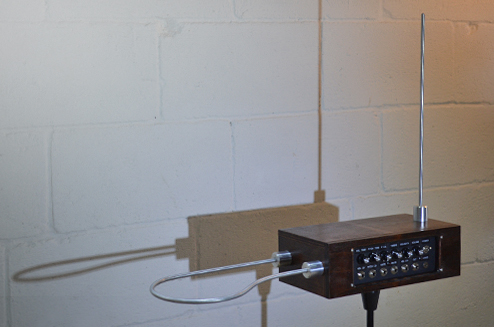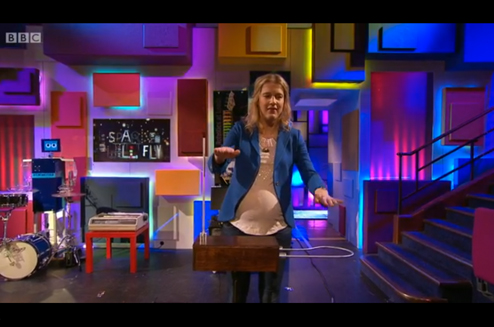 18th November 2014
An amazing new musical instrument - the resonating bell plate system.

"A new work by Ed Carter combining sculpture, sound, light and live performance. Fl10s: False Lights Seaham is inspired by East Durham's maritime heritage, and responds specifically to the 1962 George Elmy lifeboat disaster. Fl10s comprises an installation, composition, and a site-specific live performance."

This project involved plenty of hard work by a lot of people. I made the electronic control system, electromagnet brackets, and motorised light rigs. Check it out here.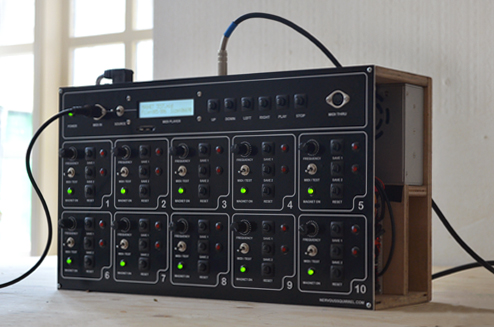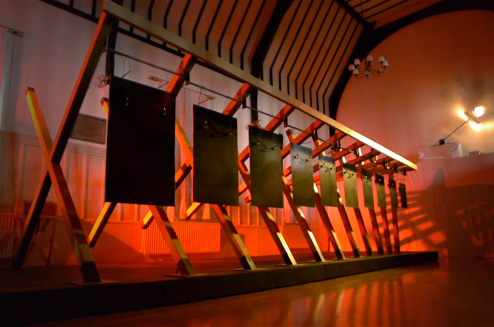 10th November 2014
Some recent small projects: motorised hats for an installation by Patrick Furness, LED globe for Machine Shop, technical consultation for an ad for Currys.
27th October 2014
Strange experiments in the orchard, involving motors, lights and MIDI...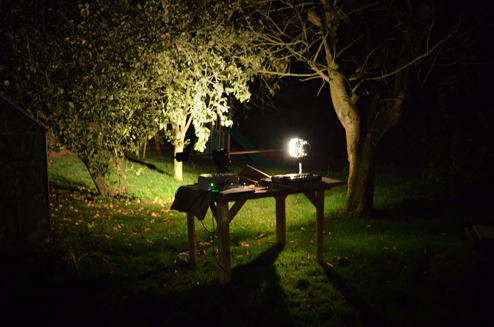 17th September 2014
Thanks to everyone who came along on Thursday! Photos and video of the giant robotic crow here, 'making of' here.

The crow is for sale - get in touch if interested.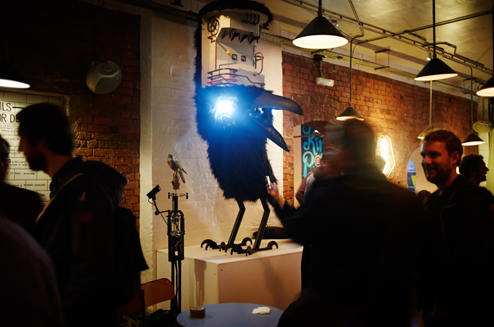 1st August 2014
Currently working on a large mechanical crow for an exhibition at The Book Club gallery / bar, Shoreditch. It will be there from September 11th to November 16th.



20th June 2014
Fresh batch of ring modulator effects boxes for sale - with fantastic new artwork by Pete Fowler!

Order one today - they are going fast.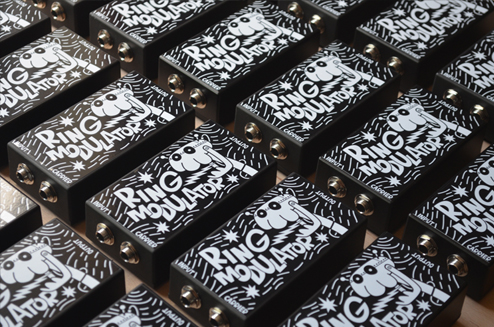 10th July 2014
An interactive bus for Ted Baker, for their new store in Tokyo.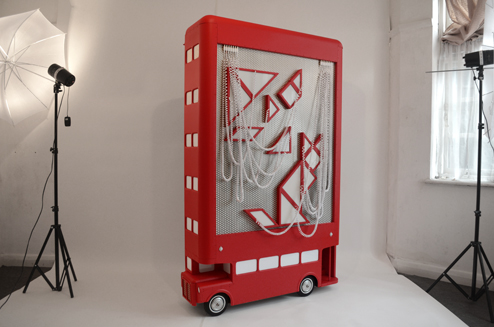 3rd June 2014
Mechanical butterflies for O2. Also on BBC news!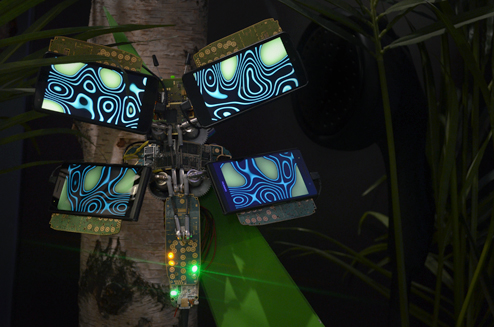 9th May 2014
The Badgermin appears in "Chat" magazine...
20th April 2014
Finally, after all this time, a video of the musical stepladders...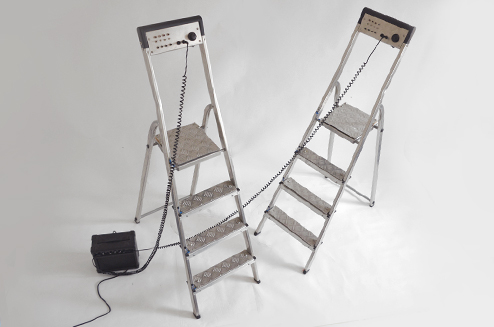 10th March 2014
Just received some PCBs in the post, designed using the free Fritzing software - highly recommended! The photo shows a custom Arduino Mega shield with 14 MOSFETs, which will allow a load of LED strips to be faded using PWM. The delivery even came with stickers!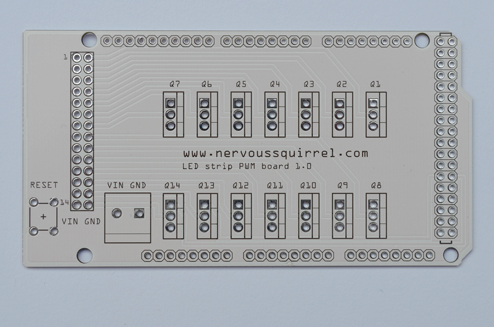 19th January 2014
Two hundred copper coils to teach children about electromagnetism.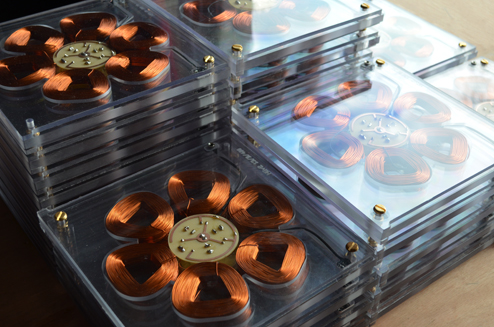 16th January 2014
Mechanism to retain sword within stone, made for Machine Shop Special Effects. The mechanism was eventually mounted inside a fibreglass boulder, with a proper sword made by a swordsmith. The blade was gripped by two semicircular cams, until released by two solenoids on a timer.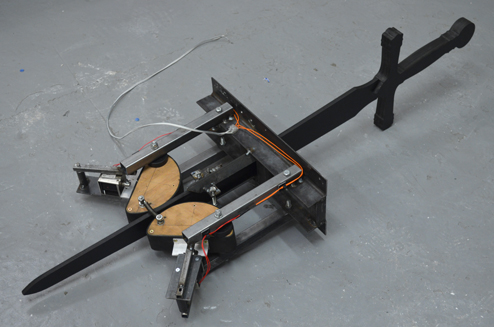 9th January 2014
Pigeon message containers.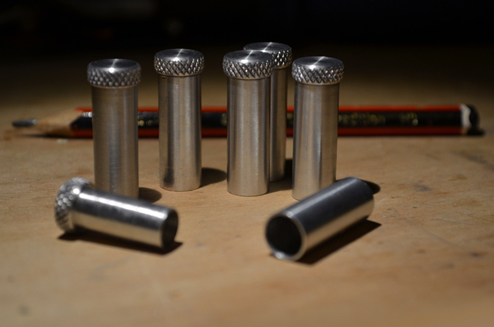 12th December 2013
Four octaves of chromatically tuned hooting - the Owl Organ in Berlin. Plus a splendid video of owly Christmas songs!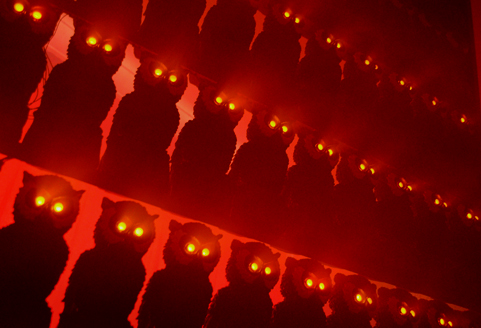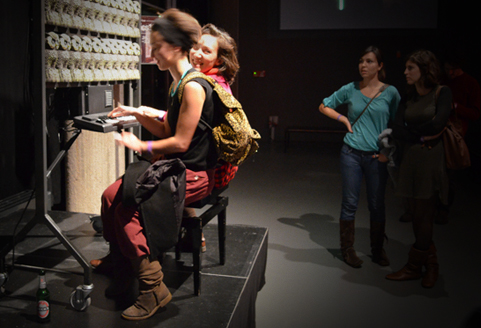 8th December 2013
A look around Oskar Sala's Mixtur-Trautonium...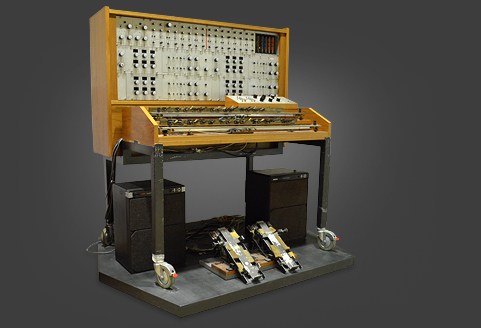 20th November 2013
Just received an Adafruit "Trinket" in the post. It's a microcontroller that's absolutely tiny, but that still does a lot of cool stuff. Here it is running the space invader example code on an 8X8 LED matrix... it can apparently store around 320 animation frames.


30th October 2013
A talk and demonstration of the Rave Kestrel at the RCA this week. Let me know if you would like to organise something similar.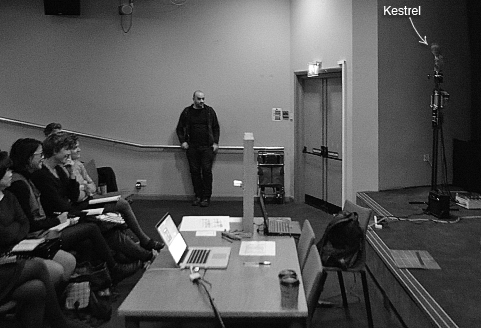 21st October 2013
Just spent a week at the Frieze London art fair, looking after the technical side of Ken Okiishi's motorised paintball installation. This man, an unknown visitor, had golden shoes!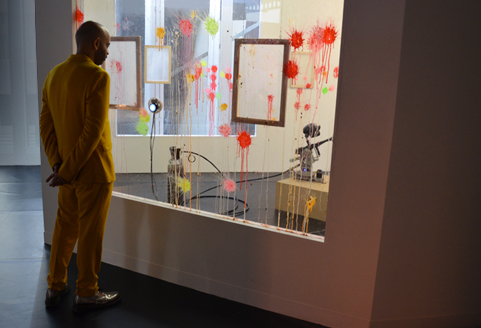 9th October 2013
An interesting duck related commission.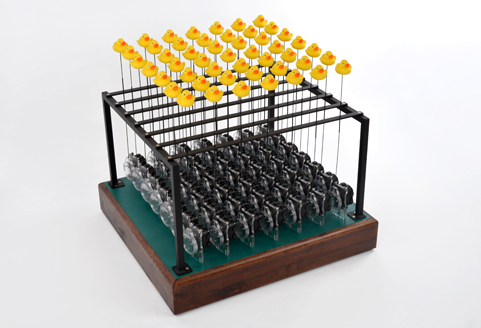 12th September 2013
Sequencing light project for Twigs...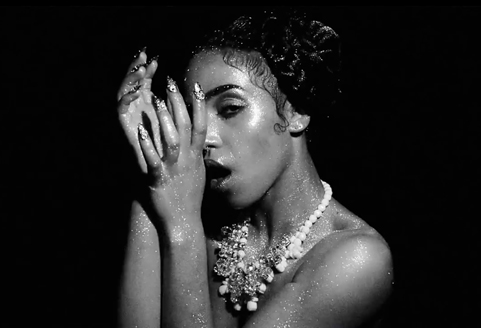 13th September 2013
Rapid Electronics have just uploaded a "customer profile" for me, which you can read here. Rapid really are great for electronic components - I'm not just trying to get them to send me a free T-shirt.
12th September 2013
Fans of wireless transmission systems and Spike Milligan might appreciate this photo sent by my brother earlier this evening: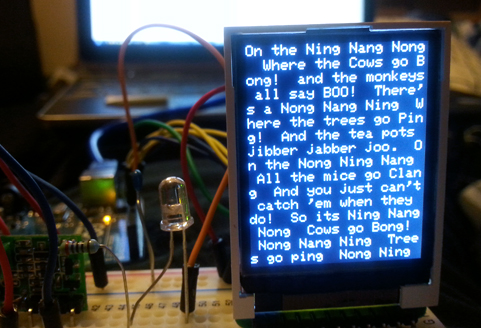 2nd August 2013
Fantastic wall mounted cross stitch synth collaboration with Pete Fowler!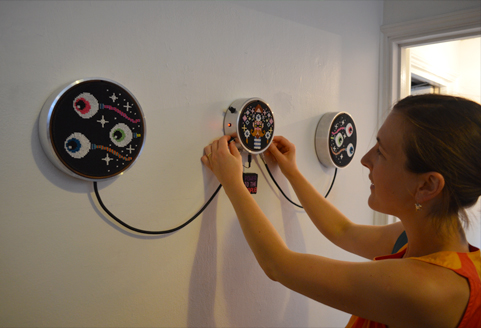 19th June 2013
Owl Theremin - more details here.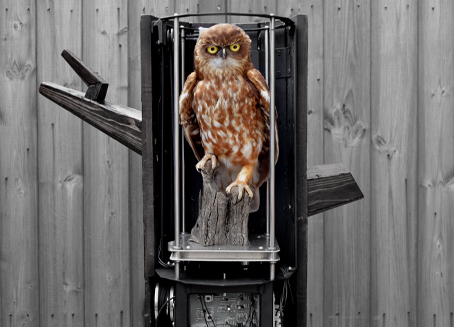 18th May 2013
An LED suit for Leo Messi, used in a visually stunning new advert for Adidas. I wired up two suits at the workshop of Machine Shop Special Effects Ltd, and looked after them on the fairly high pressure shoot in Barcelona. ML Studios created the spectacular post production trailing light effects.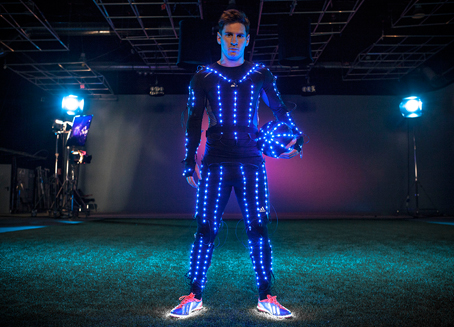 13th May 2013
Pyramid shaped synthesisers are certainly in this season! Just finished a new project for Jay Gambit, with glowing hexagons, constructed in between repeated work visits to Spain.

Click here for photos and video...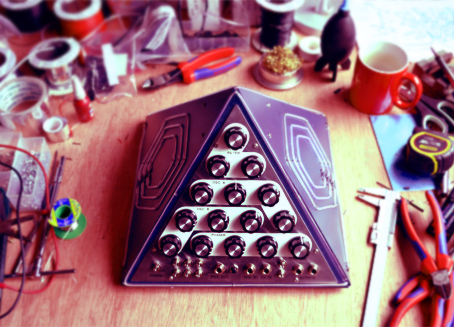 12th May 2013
I have three PAiA Theremax kits currently being assembled. Let me know if you want a custom theremin.
19th January 2013
At last, it's the Rave Kestrel!